UK Poll on the BBC's Decision Not to Hire Pregnant Denise van Outen to Appear on New Andrew Lloyd Webber Talent Show
Is Pregnant Denise Right to Be Dismayed At Being Dropped?
Denise van Outen looked stylish and healthy at last night's Fashion for Relief show in London, but said she's feeling "let down and disappointed" after the BBC allegedly dropped her from "search for a musical star" TV show Over the Rainbow produced by Andrew Lloyd Webber. A senior producer reportedly told her "You're pregnant, so of course there's no way you can do the show," however the BBC have stated the decision is nothing to do with her pregnancy, saying: "[it] is a brand new show for BBC One with a completely new lineup of judges. None of the other five previous judges will be taking part." Denise previously appeared on I'd Do Anything and Any Dream Will Do, and while she apparently didn't expect to get the job, she was surprised to hear that reason. At a Sport Relief event yesterday she said: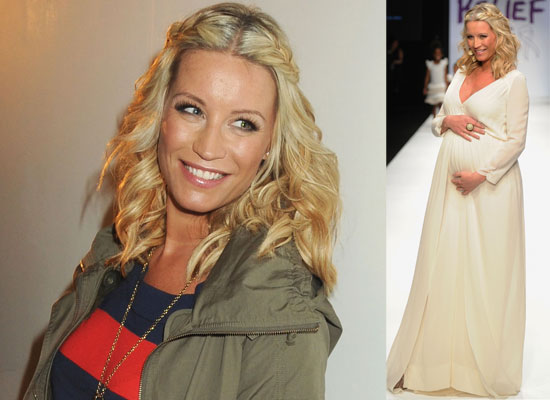 "I am not ill, I am just having a baby. I feel disappointed and let down by the BBC. Being pregnant is not an issue for me, I feel fit and healthy. I am absolutely happy to carry on working. I am here today at the Bumps and Babies Mile today which shows I feel fine."
So what do you think — is Denise right to be upset by the BBC's decision?