Victoria Beckham Gives Birth
David and Victoria Beckham Welcome Their Baby Girl!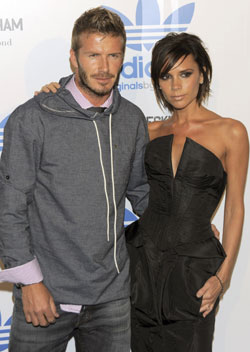 Victoria Beckham gave birth to a baby girl today in LA! David and Victoria's daughter arrived just before 8 a.m. this morning. Their spokesperson said of the couple's three sons, "Brooklyn, Romeo and Cruz are excited to welcome their new baby sister to the family."
David and Victoria announced that Victoria was pregnant with their fourth child at the beginning of the year and in March the couple confirmed that they were expecting a girl. Victoria was the center of attention at a star-studded baby shower thrown by pal Eva Longoria in May. The designing mom didn't slow down during her pregnancy, even announcing the launch of a girlier, more affordable clothing line to add to her higher-end collection.
Congrats to the family and to big brothers Brooklyn, Cruz, and Romeo!