Video Clip Of John Barrowman Singing To Fern Britton And Highlights Of Fern's Ten Years As She Leaves This Morning
Fern Has Fun On Her Last Day At This Morning
Fern Britton's last show on This Morning was a fun and emotional one, as she bid farewell to colleagues and a show she's worked on for ten years. She had no script for this final programme, so surprise after surprise was sprung on her by her cohost Phillip Schofield. There were plenty of clips of their past giggle fits, mistakes and innuendos, as well as video messages from guests who couldn't make it, like Ricky Gervais. Torchwood star John Barrowman opened the show with a song (watch it after the jump), while Michael Ball sang her out as she walked from the building with her TV chef hubby Phil Vickery.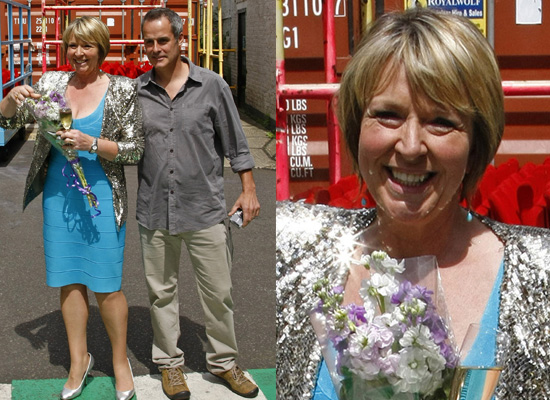 Fern dabbed at her eyes throughout the show, but Phillip managed to hold it together until the end when he shed some tears of his own. It's been fun watching the two of them working together over the years, and the show will continue from September with new cohost Holly Willoughby!
To watch John Barrowman serenade Fern, and to watch all her best bits, just read more.
Fern's Best Bits —