Video Clips of Episode 1 and 2 of Glee Airing in the UK on E4, Plus Photos of the Glee Cast at InStyle Party
Are You Ready for Golden Globe Nominee Glee?
We got a preview of the brand new TV show Glee, and tonight it all kicks off properly on E4 at 9pm! Lea Michele, Matthew Morrison, Jane Lynch and Cory Monteith are just a few of the stars of this musical comedy high school set show, which has become a huge success in the US and gained a handful of Golden Globe nominations! InStyle held a party for the cast at the weekend, and they all got glammed up to attend and celebrate.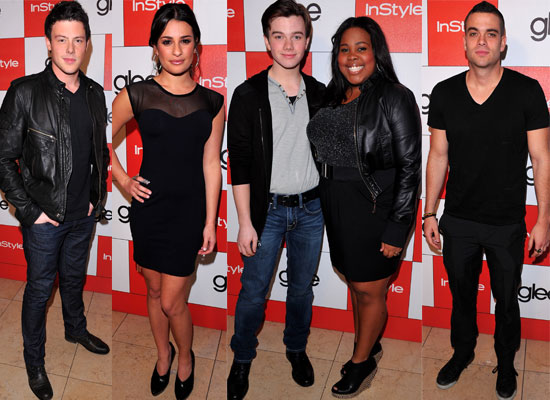 Check out some fantastic fun preview clips under the cut, including the glee club taking on Salt N'Pepa's "Push It", and let me know if you'll be giving this series a chance as it airs in the UK!
To see the fab clips and more photos, just read more.