Video Footage With Interviews From the Red Carpet at RocknRolla World Premiere
Get Ready For a RocknRolla Ride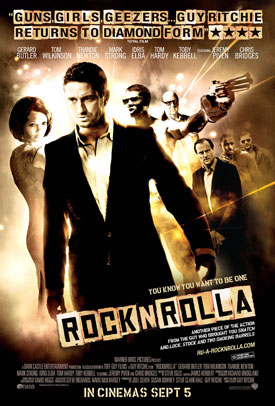 It's that time people: Guy Ritchie's RocknRolla is finally rocking and rolling its way to a cinema near you.
As I said in my review of the film yesterday, it's a great movie packed full of energetic, charming and funny performances.
I brought you all the pictures and gossip from the film's premiere on Tuesday, and as a little treat to get you in the mood for the movie's release today, here's video footage from the red carpet.
Check out all the interviews with the stars, including the gorgeous Gerard Butler, Tom Hardy and Toby Kebbell and the filmmaker himself, Guy Ritchie.
So tell me: are you a rocknrolla?