Viola Davis Talking About Her Oscar Win 2017
Viola Davis Actually Started From the Bottom, but Now She's Here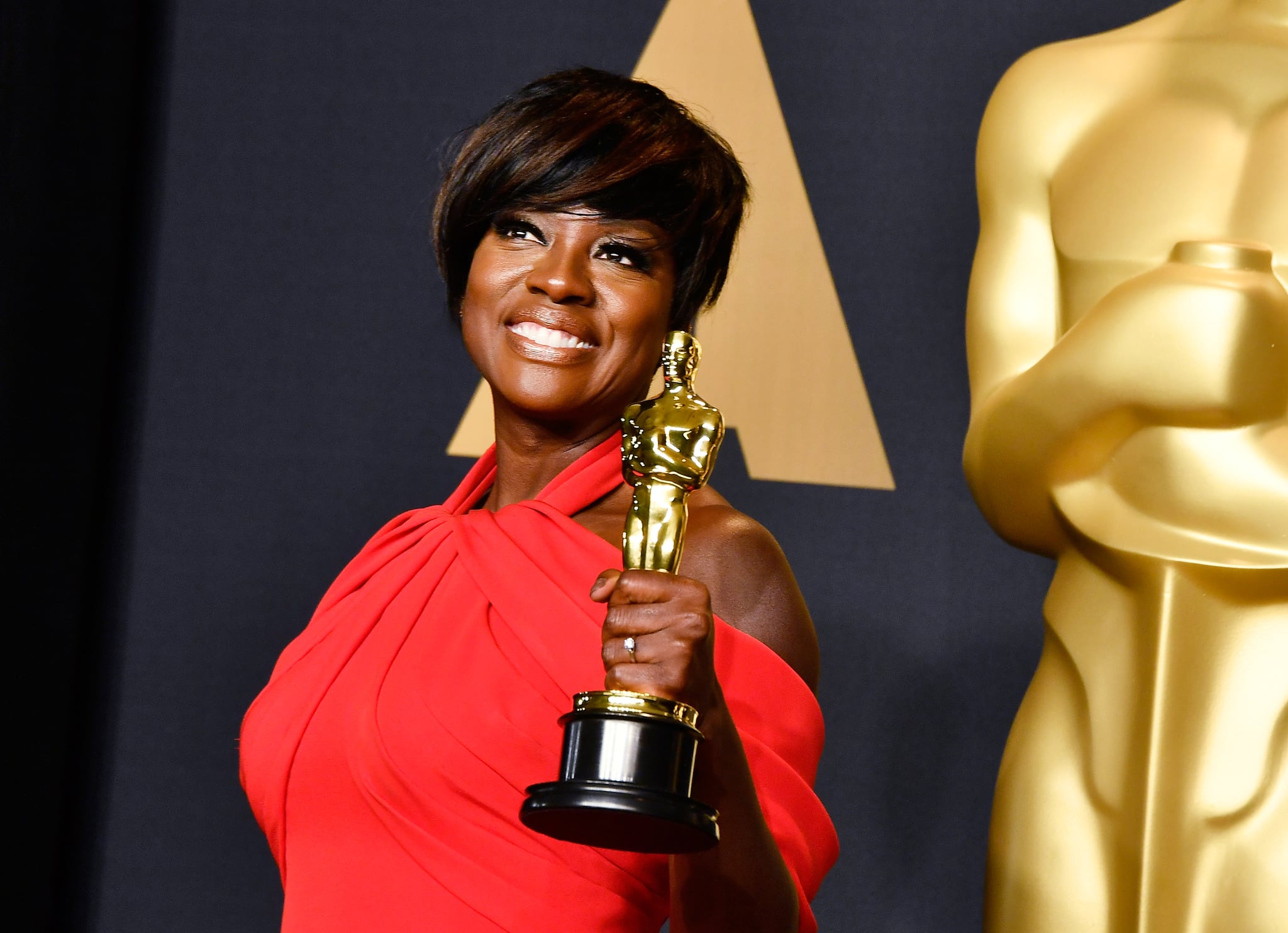 Viola Davis has had a truly stellar award season. The showstopping actress shone her way through a myriad of shows and shattered records galore along the way. In January, she became the first black actress to win five SAG Awards. She also is the first black actress to snag three Oscar nominations. With her best supporting actress win for her role in Fences, she got one step closer to an EGOT (an Emmy, a Grammy, an Oscar, and a Tony), and she set another record: she's the first black woman to win an Oscar, Tony, and Emmy for acting. She even got a star on the Hollywood Walk of Fame!
With so much excitement, you might imagine that Davis is on cloud nine. And, well, you'd be right. After she gave that tear-inducing acceptance speech, she spoke in the press room backstage. During the Q&A, Davis explained how she's really feeling at the bottom of her heart.
"I feel good. You know, it's not my style to just kind of wake up and go, 'Oh, I'm an Oscar winner. Oh, my gosh, let me go for a run.' You know. I'm good with it. I'll have some mac and cheese, and I'll go back to washing my daughter's hair tomorrow night. But this is the first time in my life that I've stepped back — and I'm going to try not to cry now, all of a sudden. Be cheesy. And I can't believe my life. You know, I mean, my sister is here somewhere, and I grew up in poverty. You know, I grew up in apartments that were condemned and rat‑infested, and I just always sort of wanted to be somebody. And I just wanted to be good at something. And so this is sort of like the miracle of God, of dreaming big and just hoping that it sticks and it lands, and it did. Who knew? So, I'm overwhelmed. Yeah."
As a wonderful bonus, another journalist asked Viola Davis what Annalise Keating, her character on How to Get Away With Murder, would say about this win. "Oh, she would most definitely say, 'I deserve this,'" Davis laughed. "And then she would have some vodka. And in that we are very similar."