The Walking Dead Season 7 Details 2017
The Walking Dead: What We Already Know About the Second Half of Season 7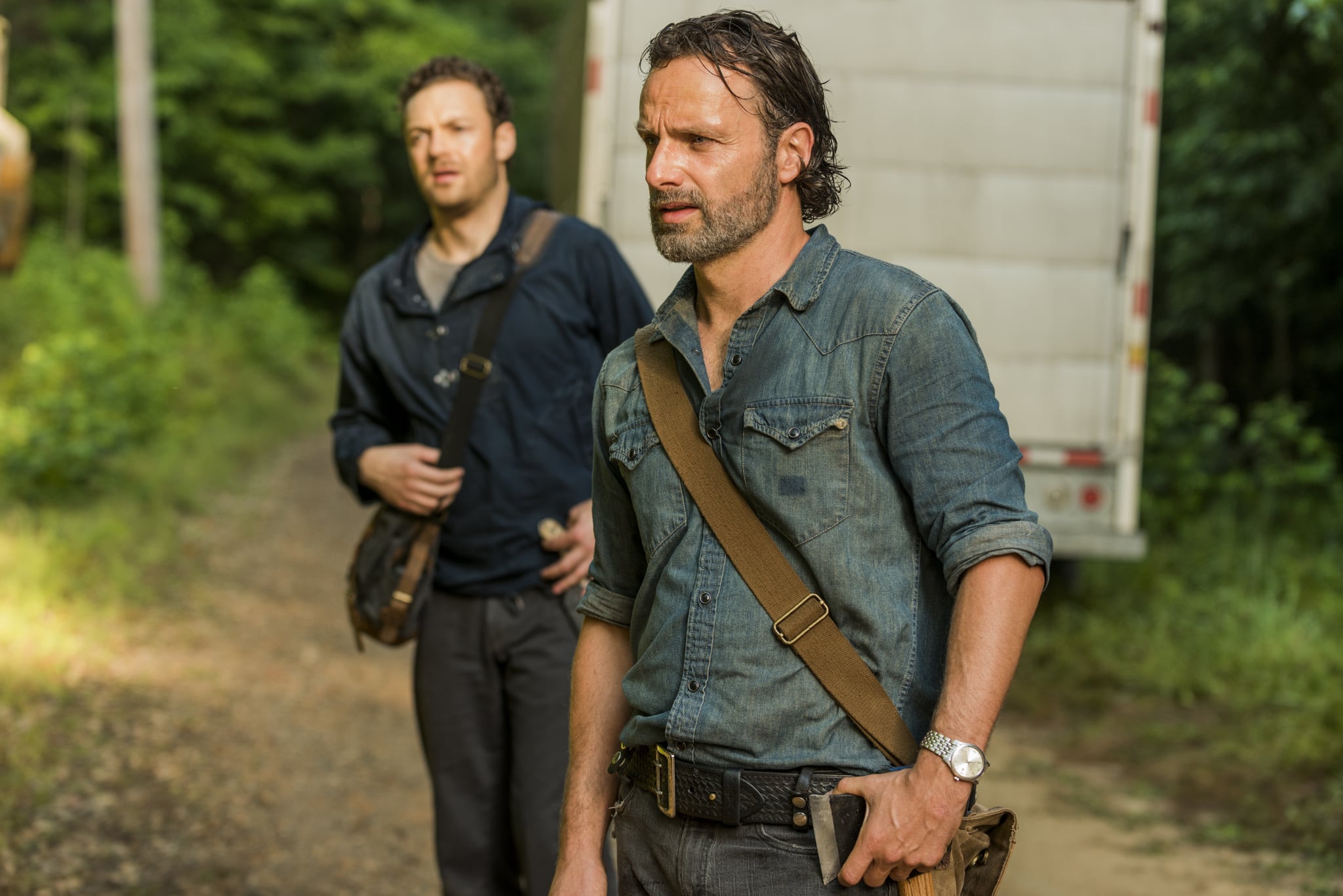 The Walking Dead has been terrorising us by moving the story along at a snail's pace in season seven. Our gang has been separated, and since each episode only showcases one person's story, it's taking a hell of a long time to get where we need to go. "But just where is that?" you may be wondering. We know what happens to characters like Negan and King Ezekiel in Robert Kirkman's comic books, but there's no telling what the show's writers will choose to include. After all, there are significant differences between the TV series and the book series. There's still one more episode left before the Winter break, but here's what we do know about the second half of season seven.
We will meet new characters. While we've met a handful of new people, TVLine reported back in June that season seven would introduce Naomi and Jennie. Neither is present in the comics, but they're described as "a grandmotherly type who, having lost so many loved ones, is now willing to do whatever it takes not to have to bury any more" and "a sunny-side-up kinda teenager." While these sound like characters we could have met in "Swear," we haven't encountered anyone with those names yet.
We'll probably see more of The Kingdom. We've only visited The Kingdom once, and given that it's such a big part of the comics, it's inevitable that we'll go back.
War may be on the horizon. The next big plot point in the books is a storyline known as "All Out War," and it's the series of battles between the Saviours and, well, everyone else. Rick rounds up King Ezekiel, gains intel from bad-guy-turned-OK-guy Dwight, and attempts to take down Negan. Now, we know that Jeffrey Dean Morgan has already committed to season eight, so the war probably won't end in season seven.
The second half of season seven will pick up in February and will consist of another eight episodes.