The Walking Dead Season 7 Postcredits Scene Theories
Let's Unpack That Ominous Postcredits Scene From The Walking Dead's Midseason Finale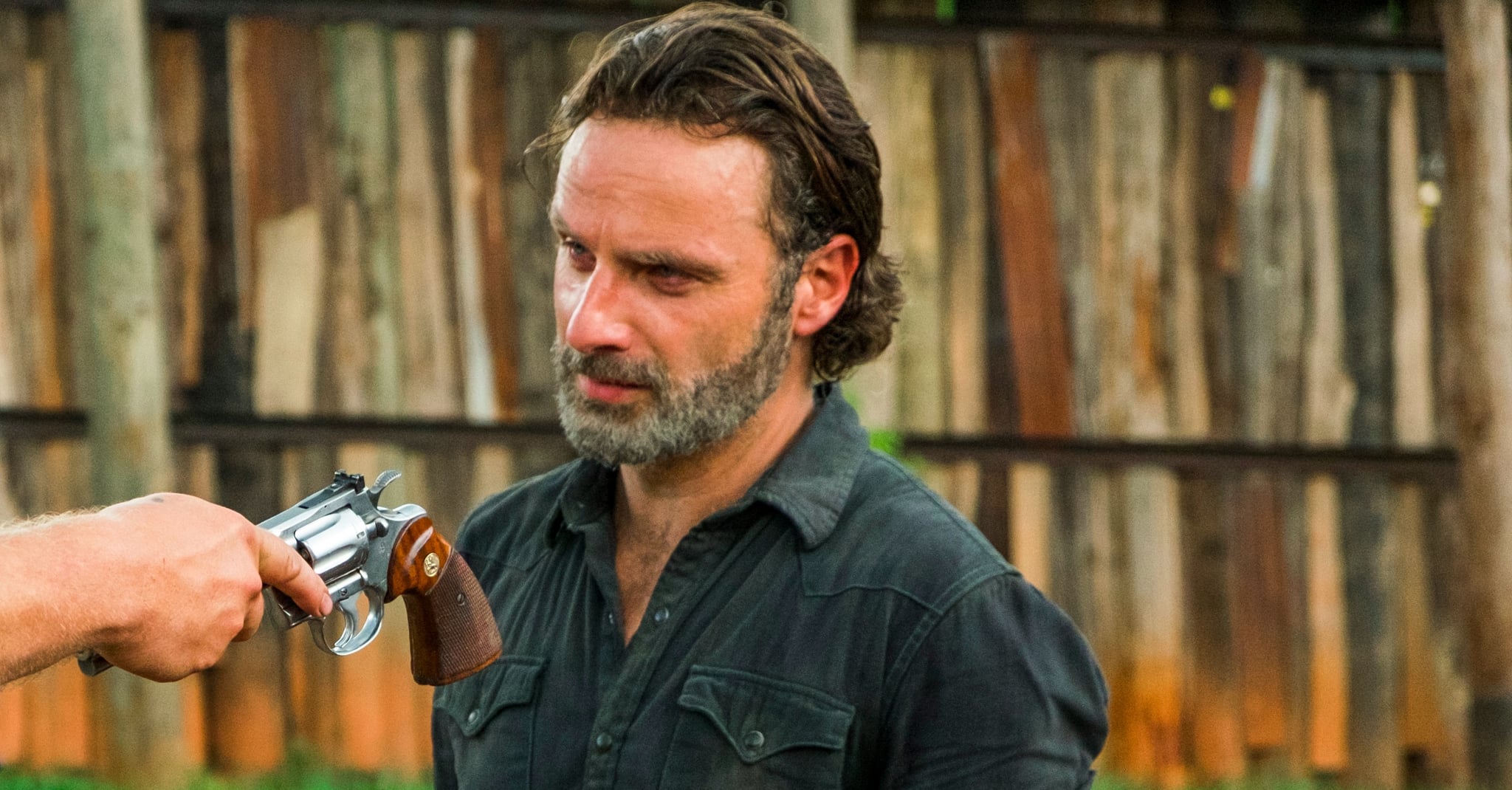 Spoilers ahoy! There was a lot to stomach during the midseason finale of The Walking Dead. With two major character deaths and a crazy preview of what's to come, we could barely keep our wits about us long enough to digest the postcredits scene that slipped in at the very end. Did you manage to catch it?
Here's what happens: it's set in the dead of night, just outside of Alexandria. Gabriel is strolling through the community, and he's being watched by someone just outside the gates. We see a man in a ski mask spying through binoculars. He's got on the same boots that appear earlier in the episode, when Rick and Aaron make it to that boathouse during their supply run. At the end of the clip, the person walks toward Alexandria. The biggest question, obviously, is who could this be? A friend? A foe? We've got a ways to go until the show comes back, but in the meantime, we have a few theories.
1. A Member of the Whisperers
If you don't know who the Whisperers are, allow us to give a brief introduction. They're a new threat that hasn't appeared yet on the show. They disguise themselves with the skin of walkers, and they behead their victims. It's a little early to be introducing them (they don't enter the comics until later), but they do spy on Rick and the members of Alexandria, and the show could simply be planting seeds for future seasons.
2. Dwight
Seeing as Dwight doesn't appear anywhere else in the finale, it's possible he could have been the one trailing Rick. There's always the chance he's trying to get more intel for Negan. Or, if you know how the comics play out, this could be the beginnings of a Negan betrayal.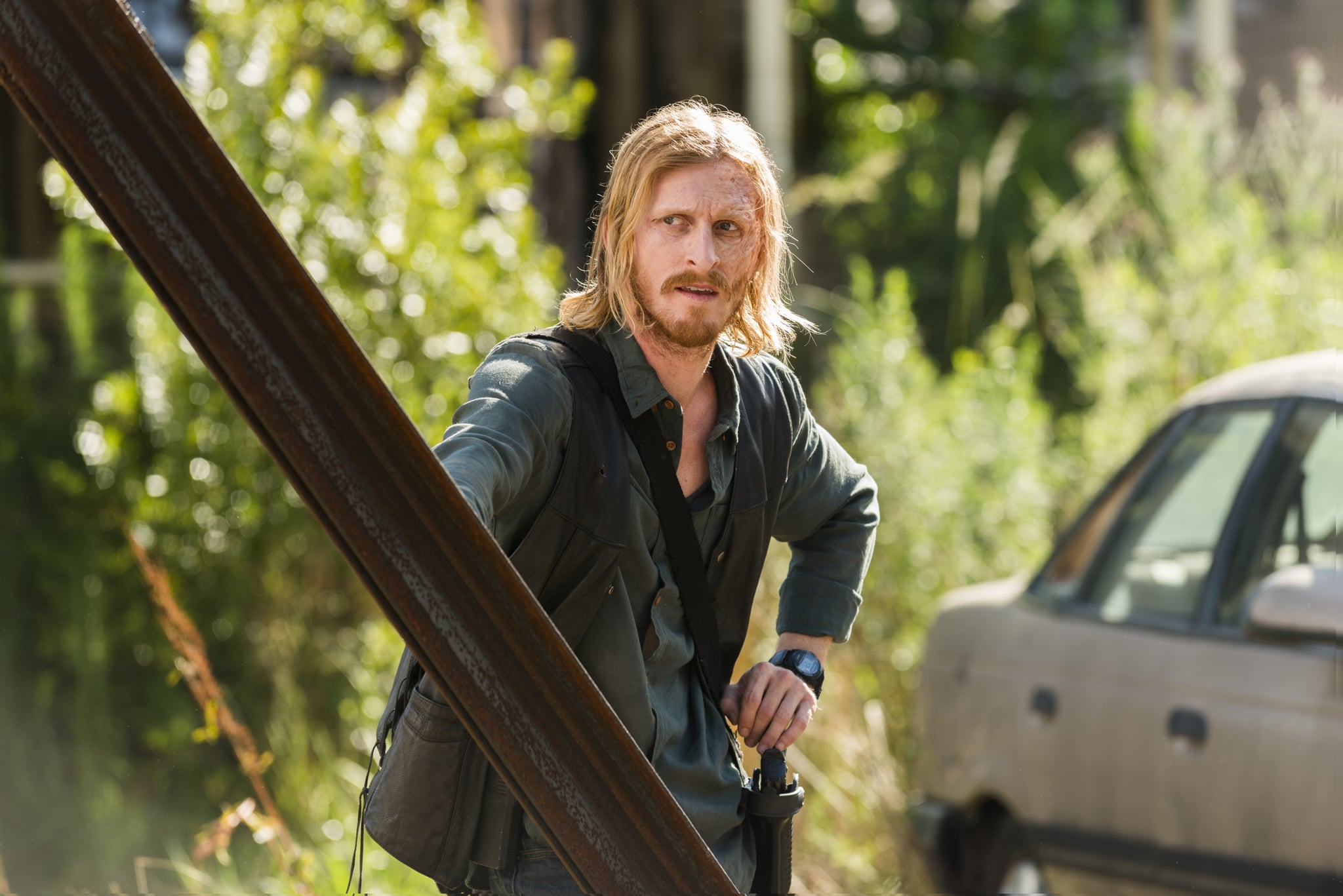 3. The Owner of That Boathouse
A close look at the boots in the scene tells us that this is the same person who follows Rick and Aaron to that abandoned boathouse. Rick and Aaron assume that the owner has died or left the post, but could it be this person was simply out hunting for supplies? Judging from the threatening signs, we could be dealing with a big threat.
4. A Member of the Oceanside Community
More than halfway through season seven, we happen upon another new outpost on the show. The Oceanside community, as it's referred to, is a beachside haven that Tara stumbles upon after losing Heath. We know that certain members of the community weren't cool with letting Tara go. I mean, they did try to kill her, after all. Could it be they trailed her all the way back to Alexandria to see what they're dealing with?
5. Heath
We haven't seen Heath since that harrowing bridge scene with Tara. And even after she gets back to Alexandria, there's no sign of him anywhere. There's a chance this is Heath, but then again, why would he be sneaking around? These are his people! We'll count him in as a strong maybe, just for posterity's sake.
The tough part is, we're going to have to wait quite a while until we get a definitive answer. The second half of season seven doesn't kick off until Feb. 12, 2017.