Watch 2009 Brit Awards Performances Plus Photos of Girls Aloud, Coldplay, Duffy, U2, Take That, Kylie Minogue
The Stars Pull Out All The Stops For The Brits Show
Last night we were treated to some awesome performances at the Brit Awards. U2 opened the show before hosts Kylie Minogue, James Corden and Mathew Horne had us laughing out loud with their outfits and dancing. Girls Aloud brought slinky costumes and pink feathers to the stage to perform the Best British Single "The Promise", while Kings of Leon rocked out, Chris Martin and Coldplay were covered in ticker tape, and Take That descended on a central pod wearing glasses. You can see videos of all their performances after the jump.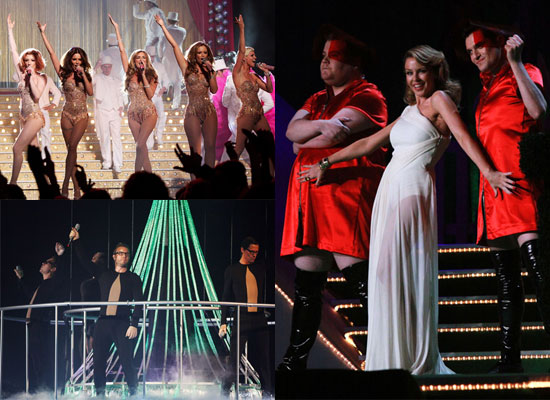 Major winner of the night Duffy showed off her hand gestures during "Warwick Avenue", which I commented on in my live blog with Scandalist. There were also fantastic collaborations between Estelle and The Ting Tings, plus the Pet Shop Boys with Lady GaGa and Brandon Flowers. Check out the videos of both and let me know which you prefer.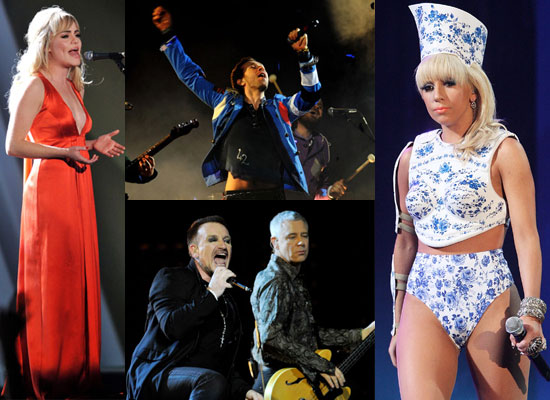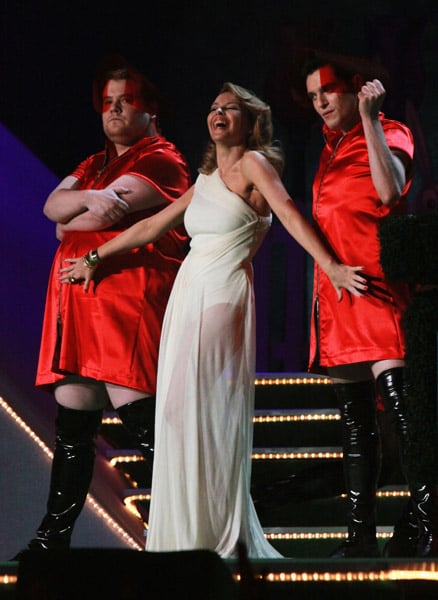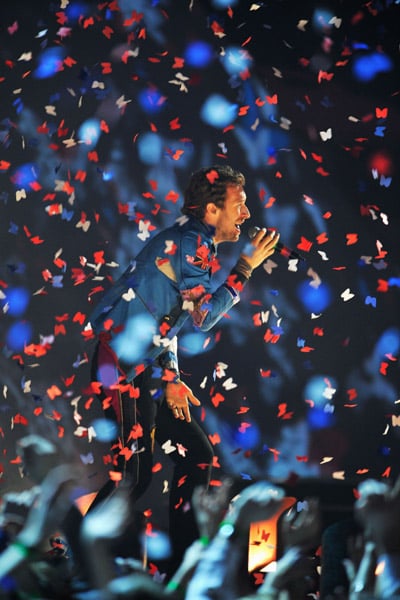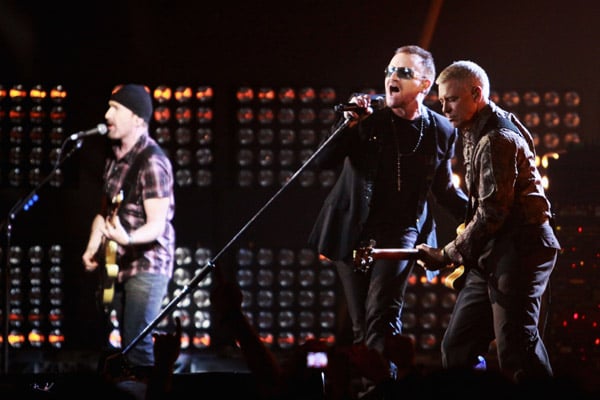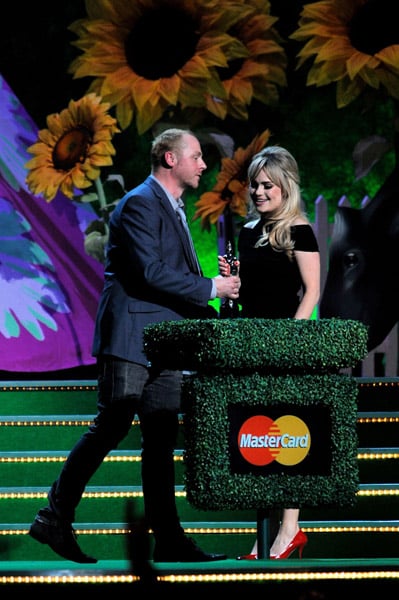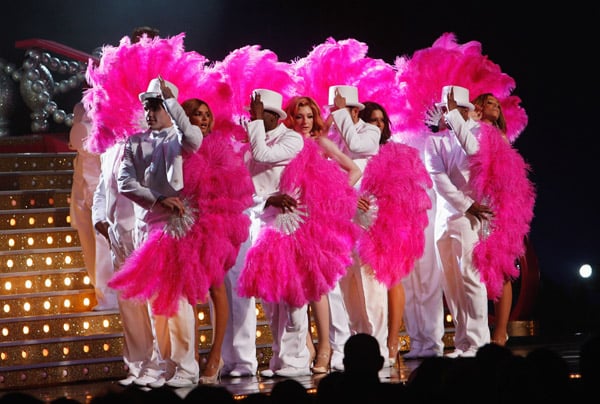 To see videos of all the performances plus loads more pictures from the show, including Jamie Cullum, Jamie Oliver, Natalie Imbruglia, Katy Perry, Florence and The Machine, The Kings of Leon, David Hasselhoff, Lionel Richie, Simon Pegg, Alan Carr, Elbow, Gok Wan, Joe Calzaghe, Alex James and Tom Jones, just read more.
Kylie Minogue, James Corden and Mat Horne "Can't Get You Out of My Head":
Girls Aloud "The Promise":
Duffy "Warwick Avenue":
Coldplay "Viva La Vida":
U2 "Get On Your Boots":
Take That "Greatest Day":
Kings of Leon "Use Somebody":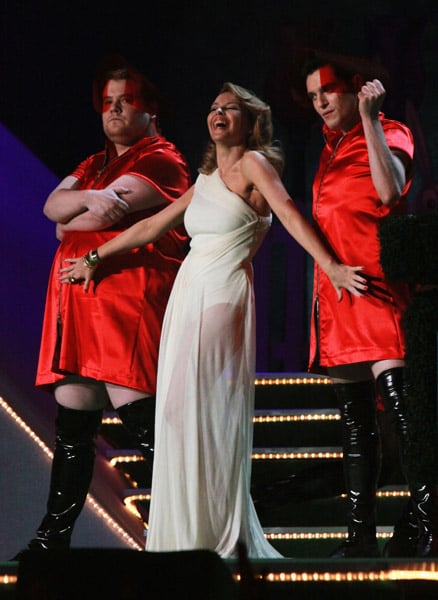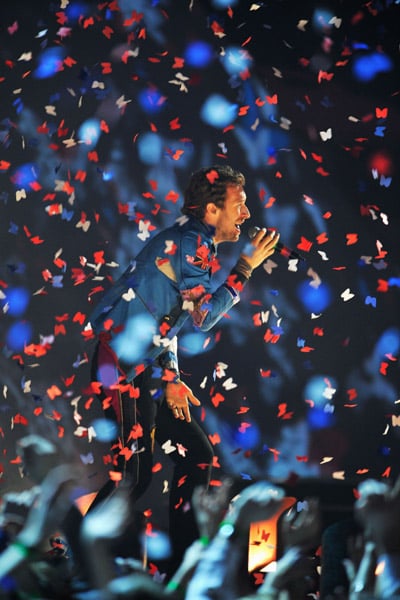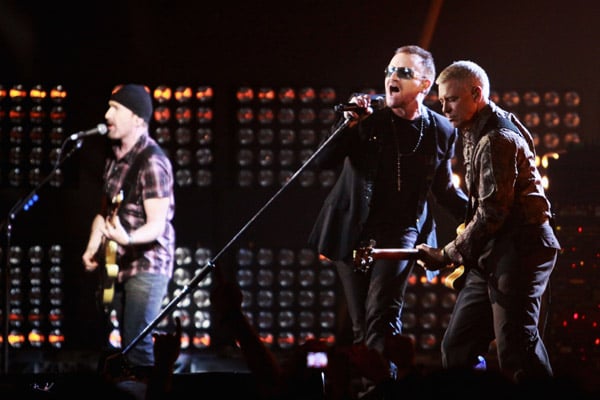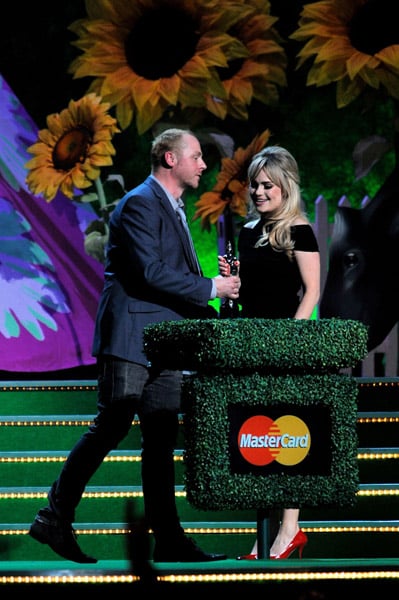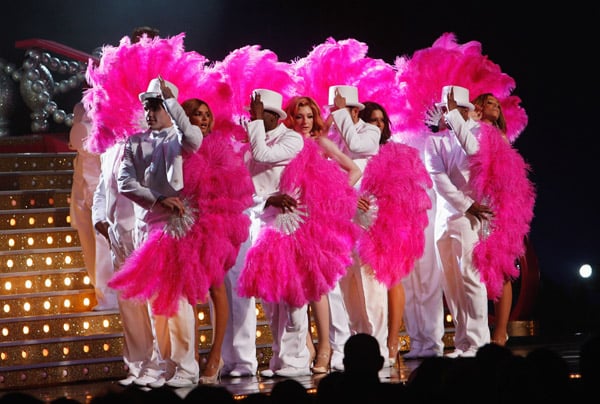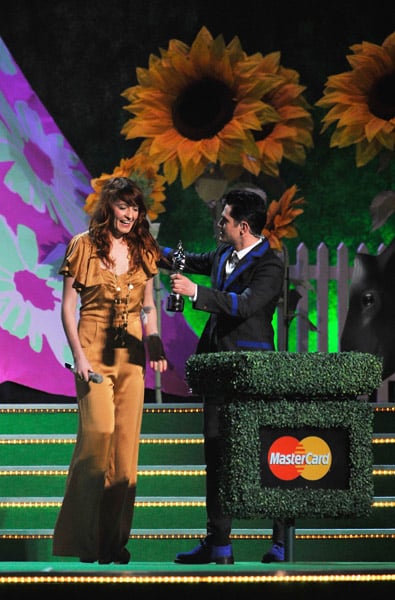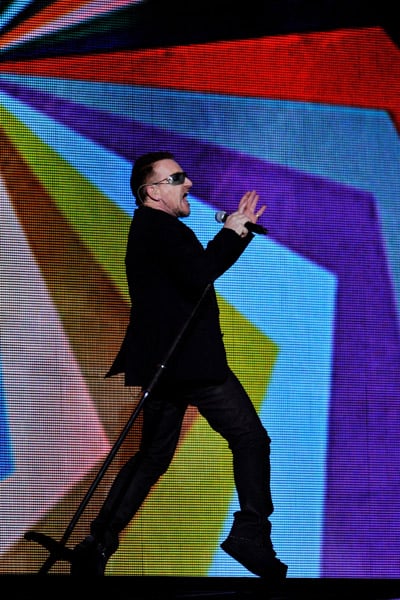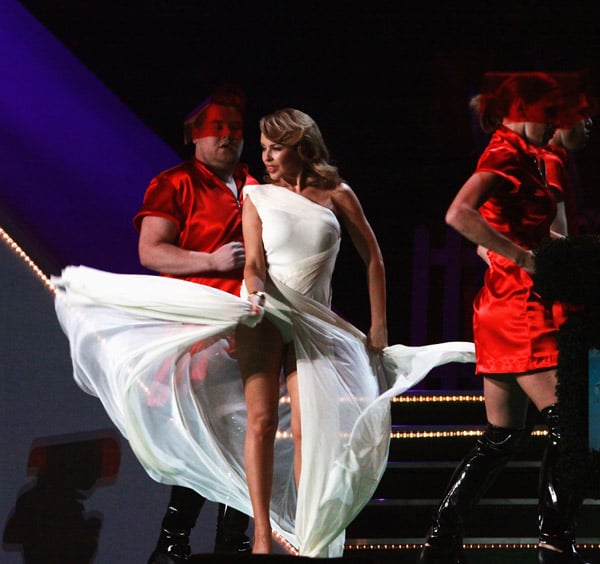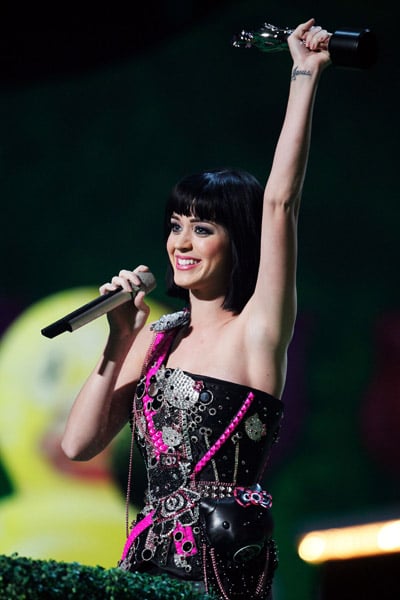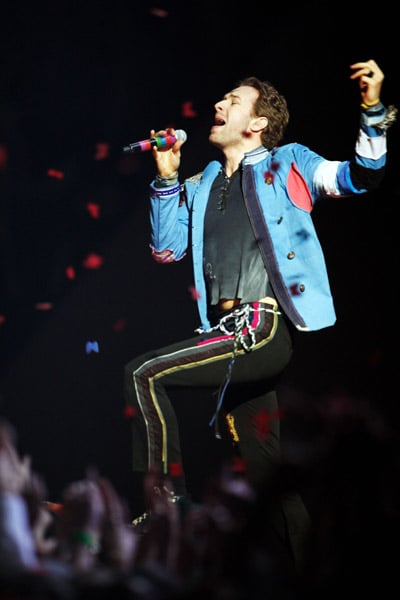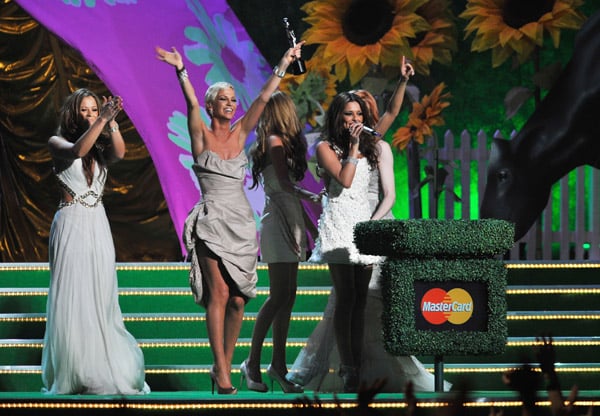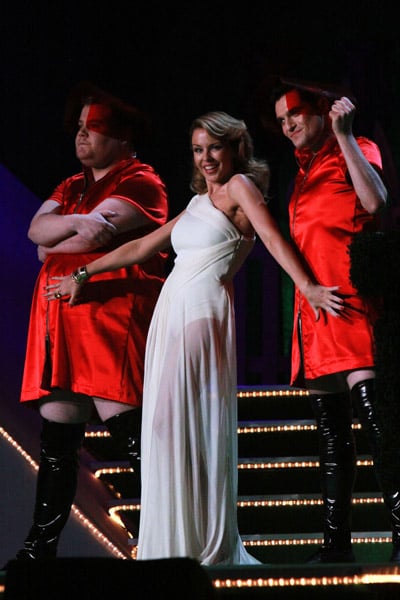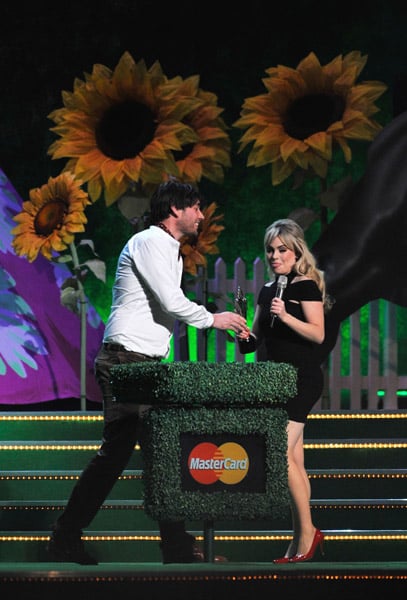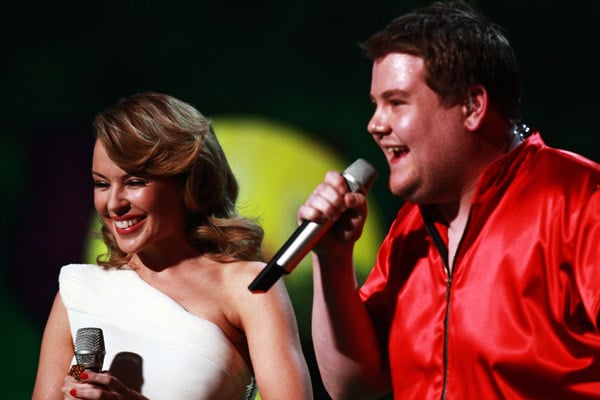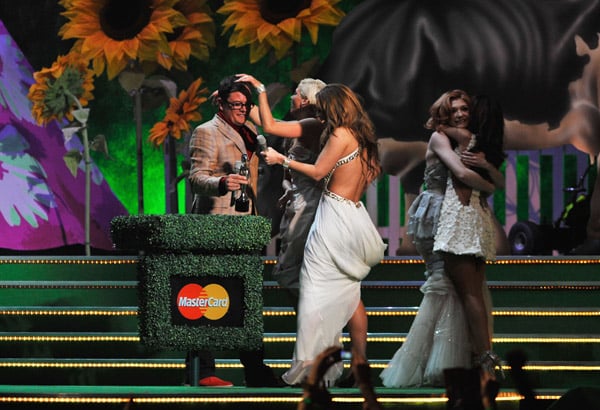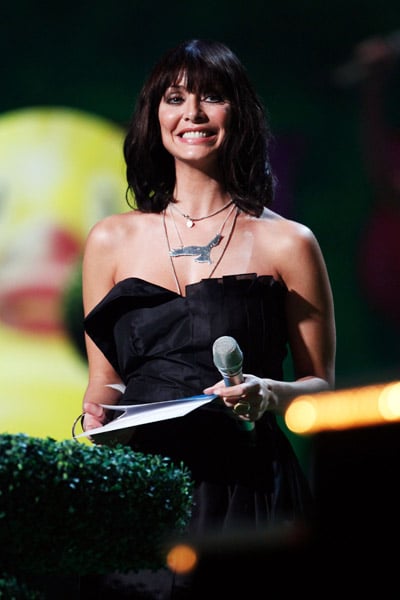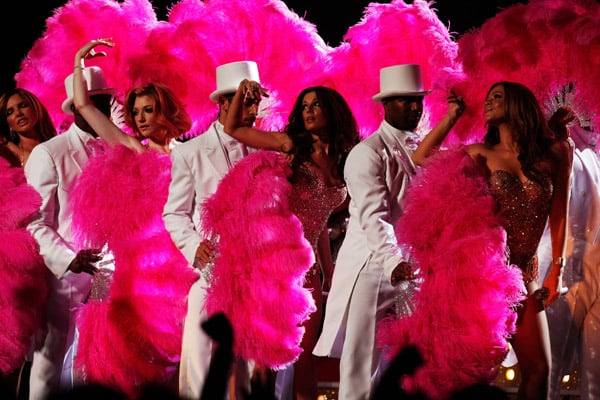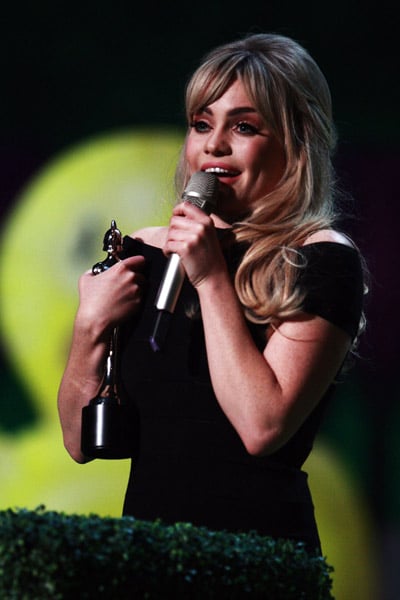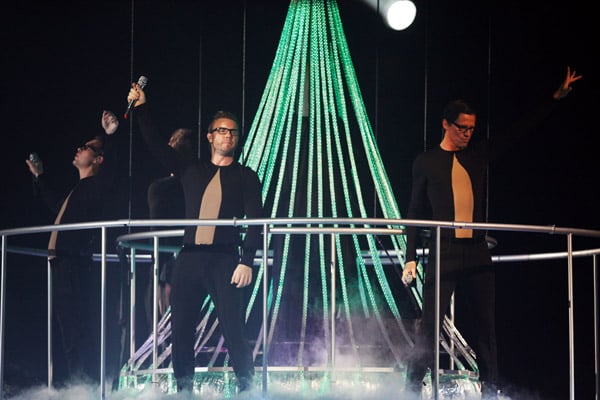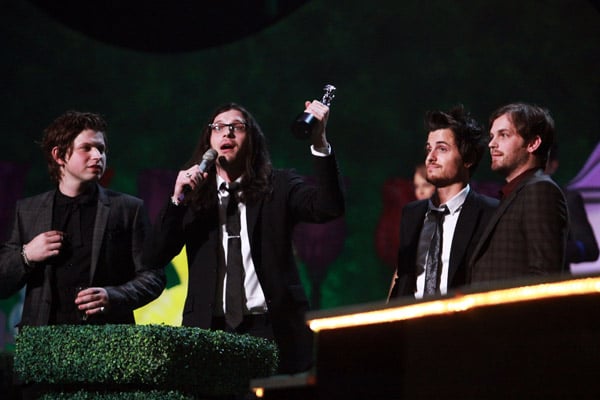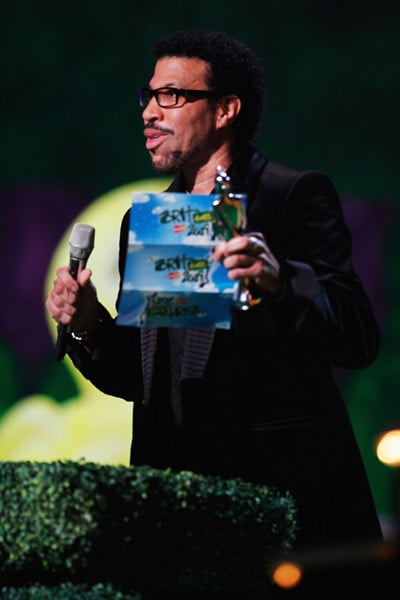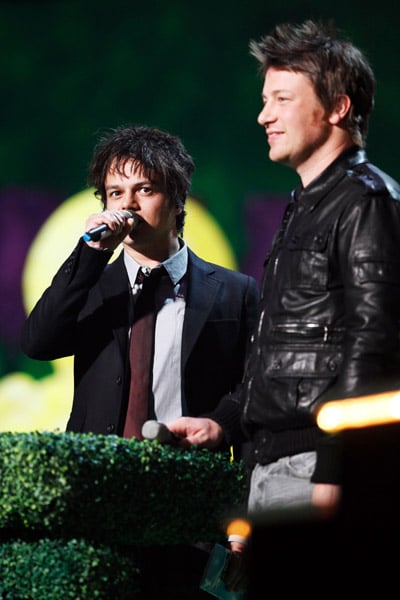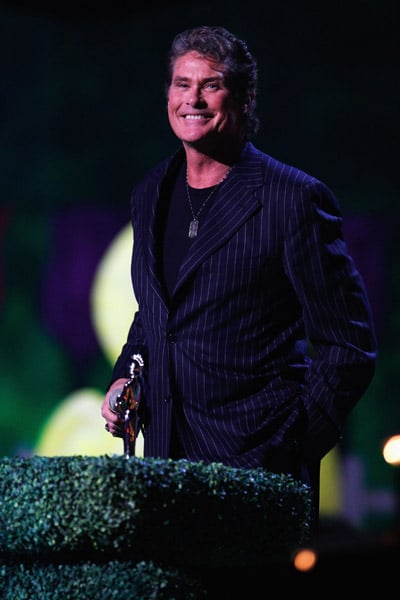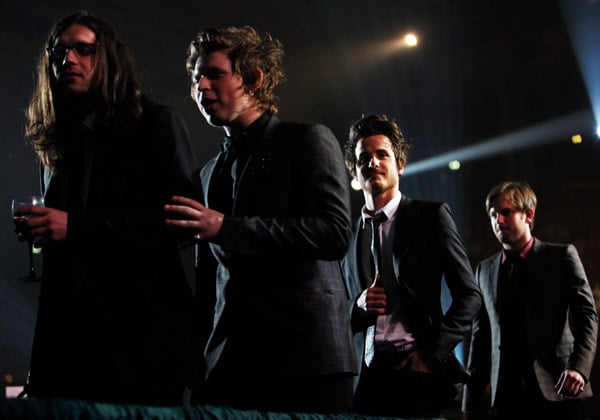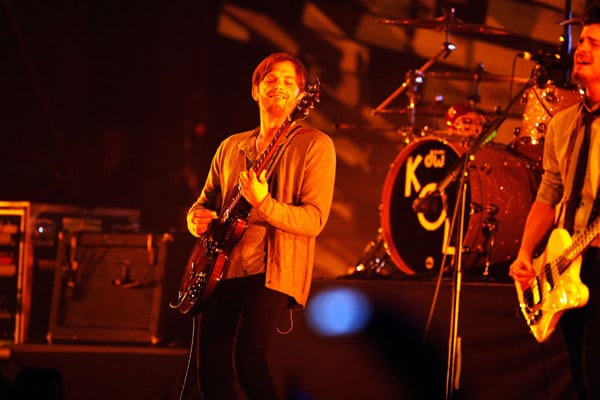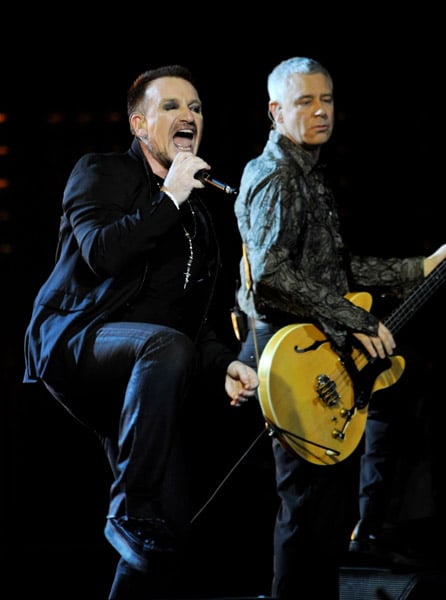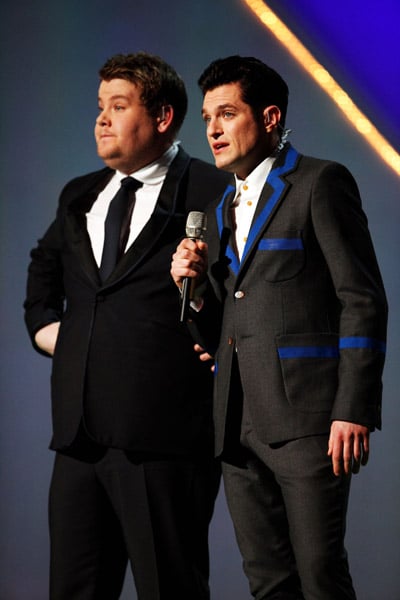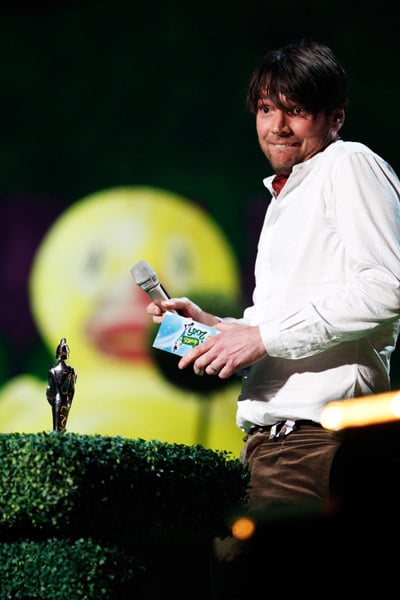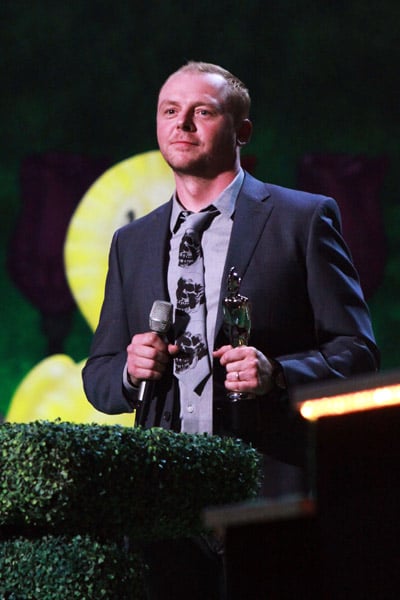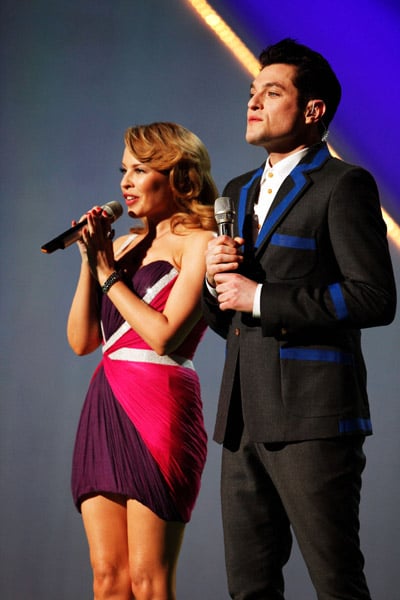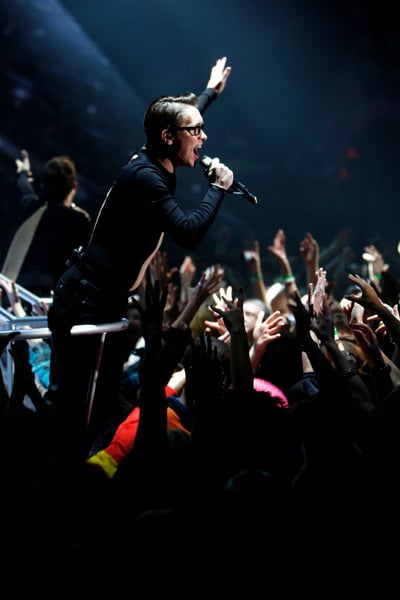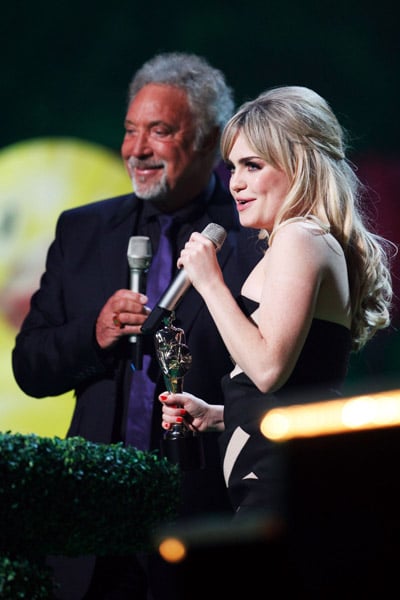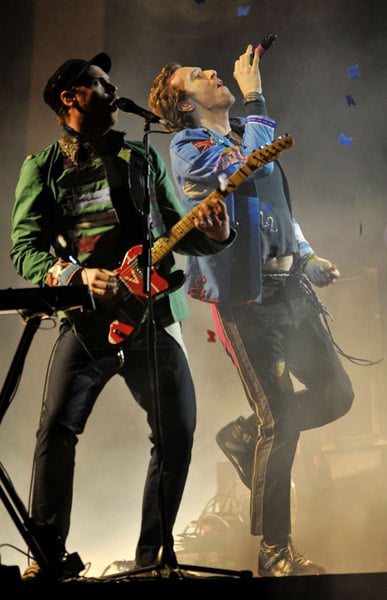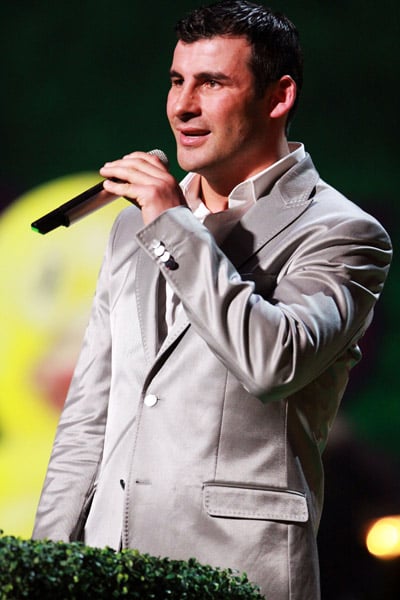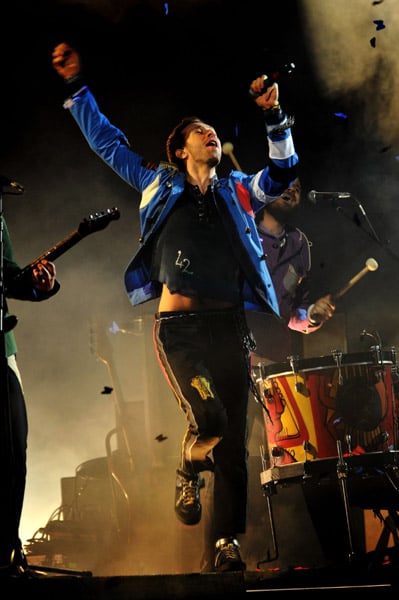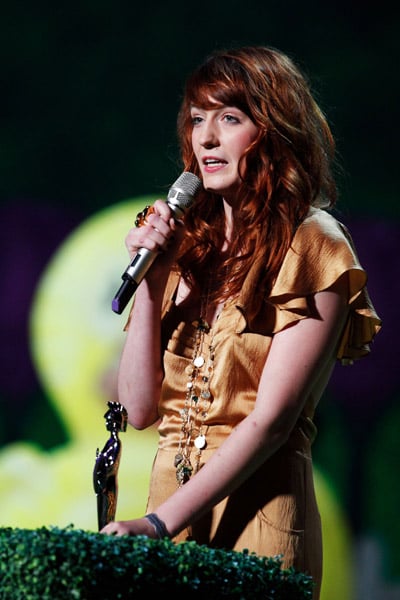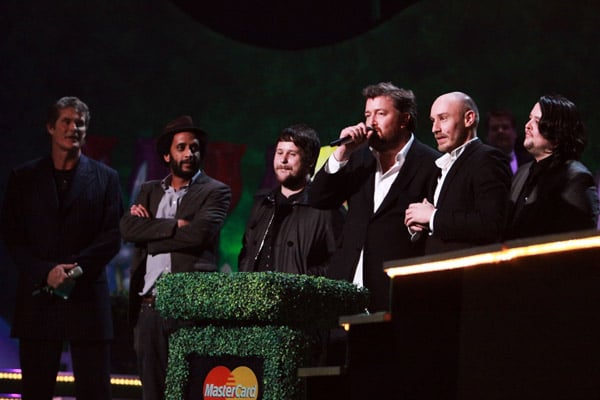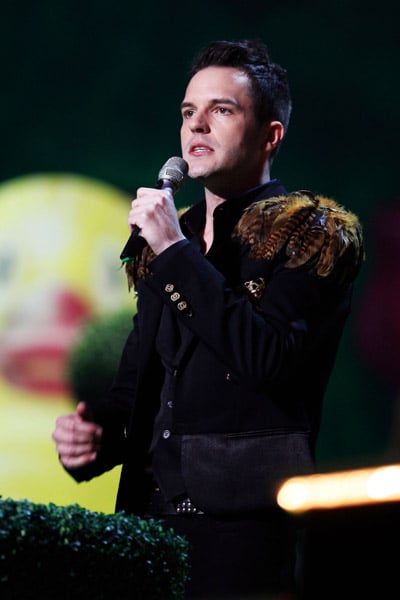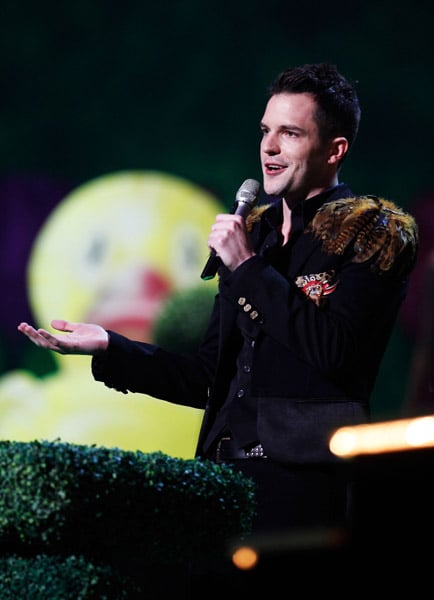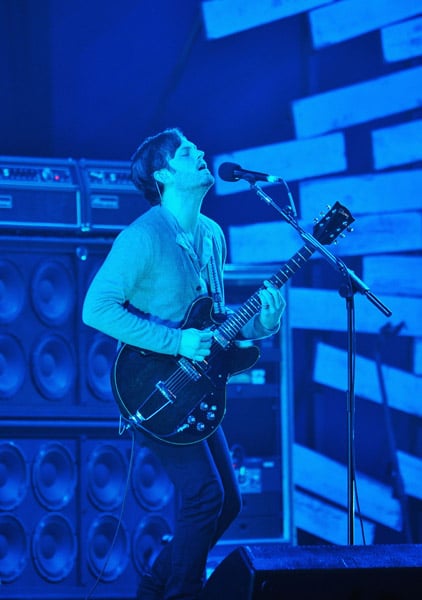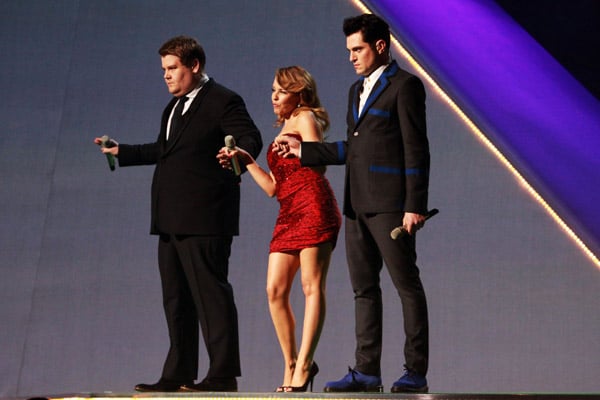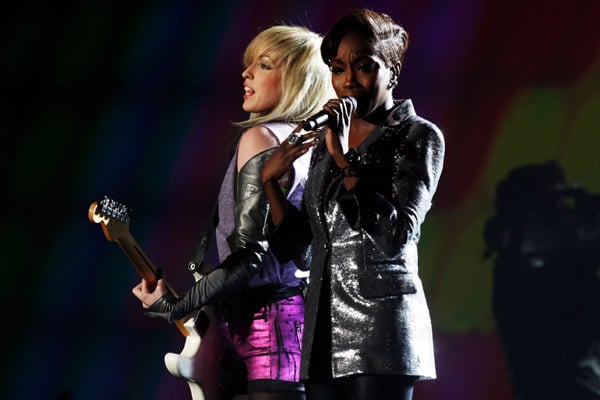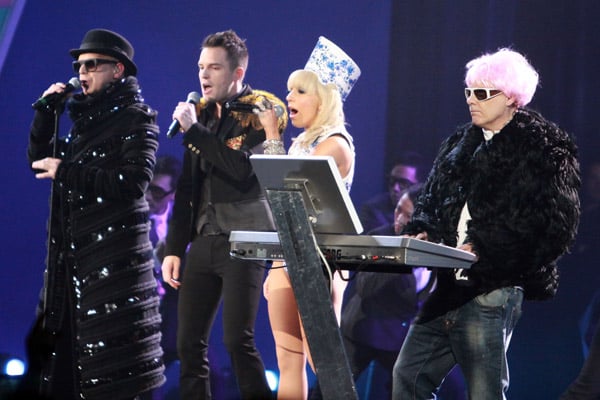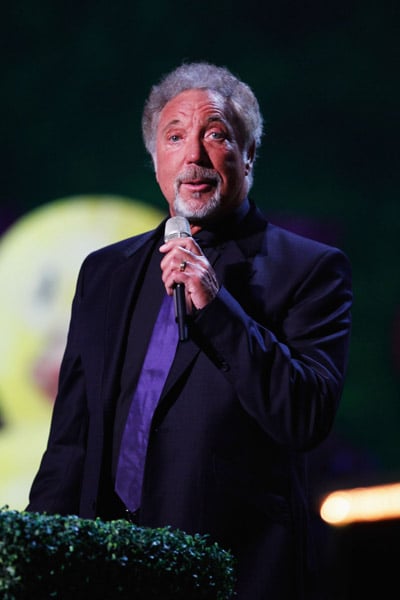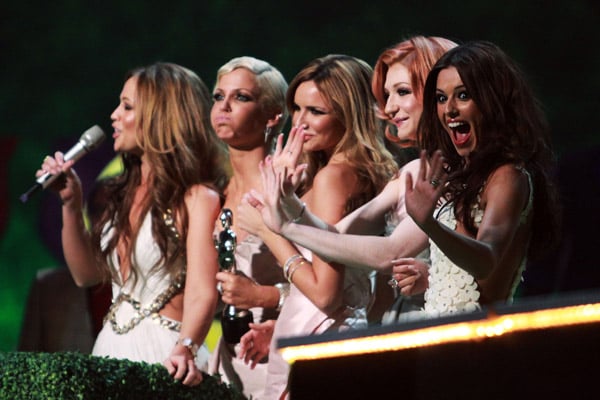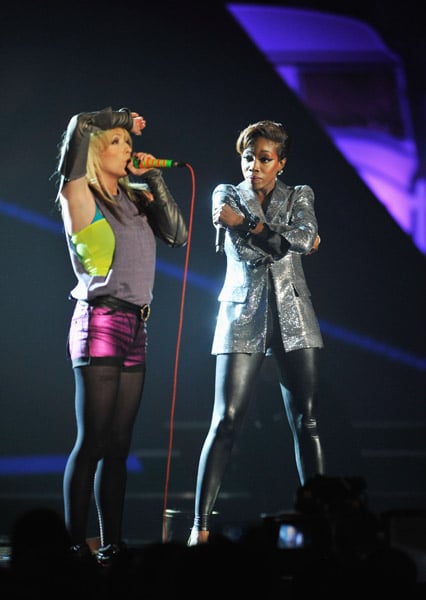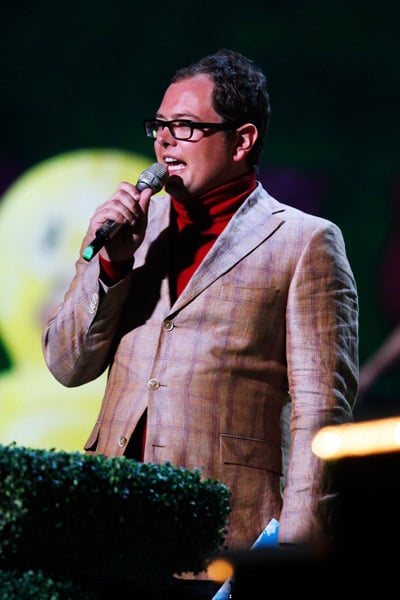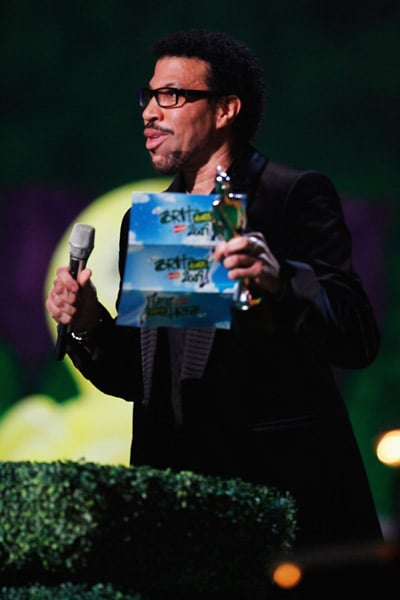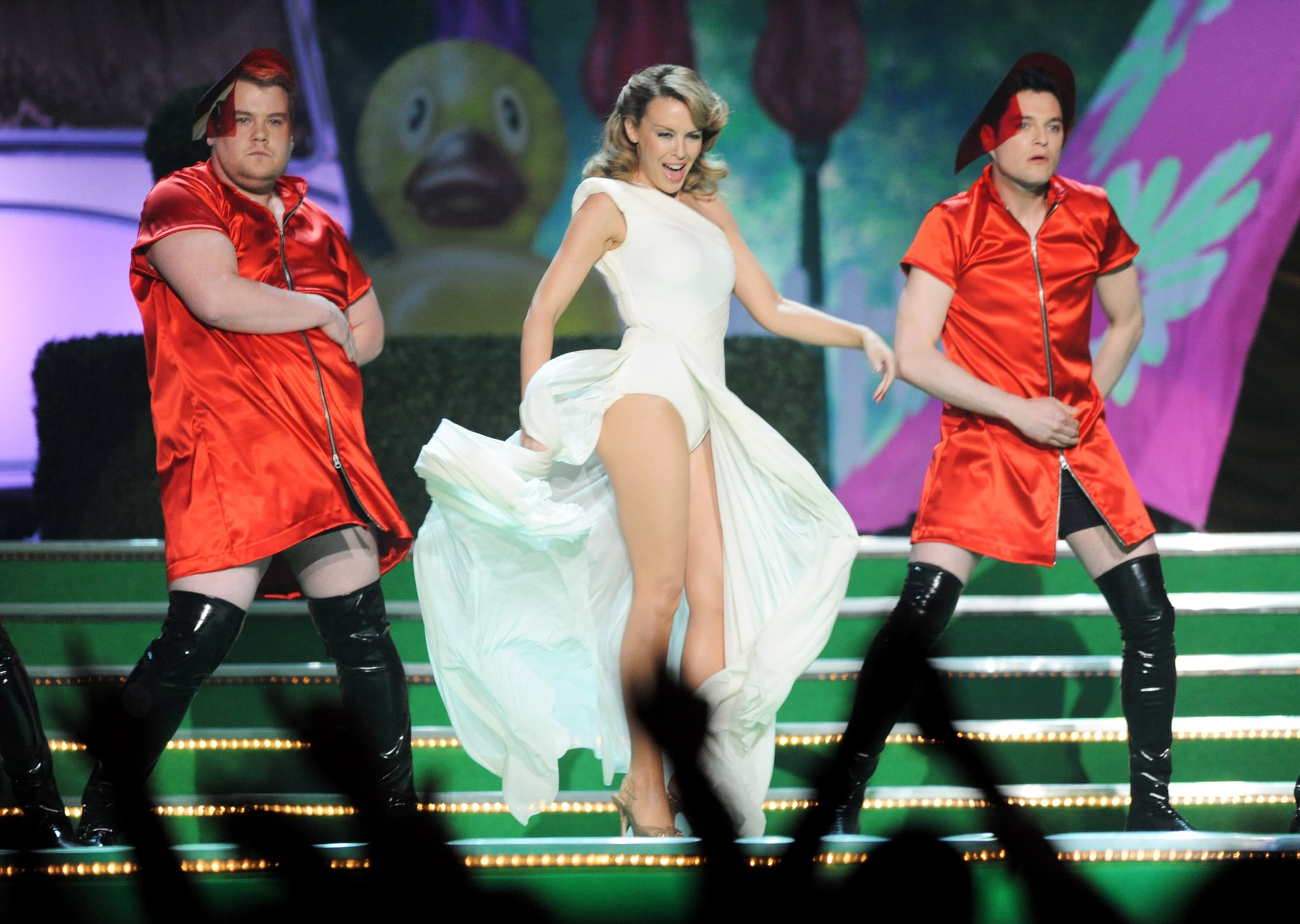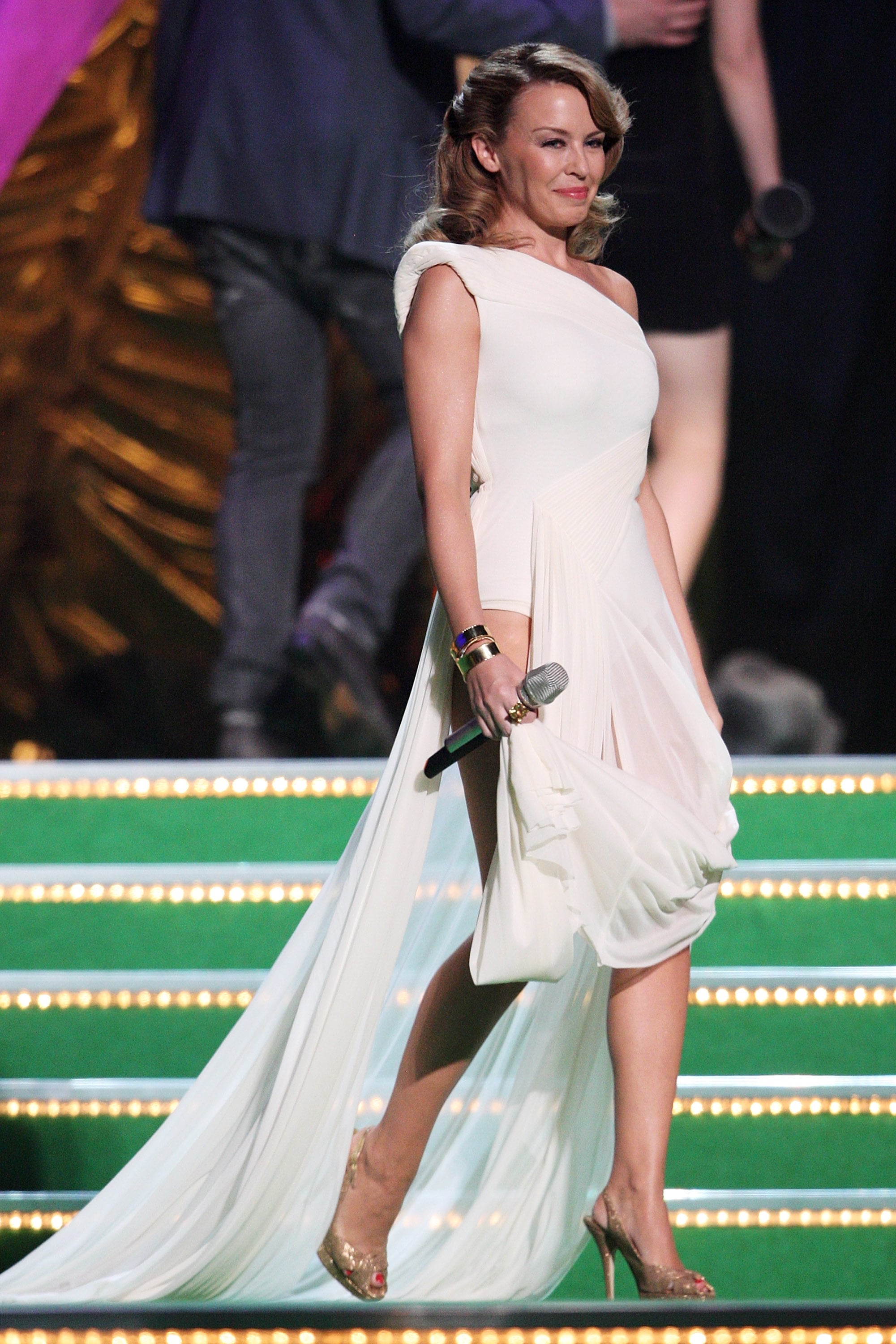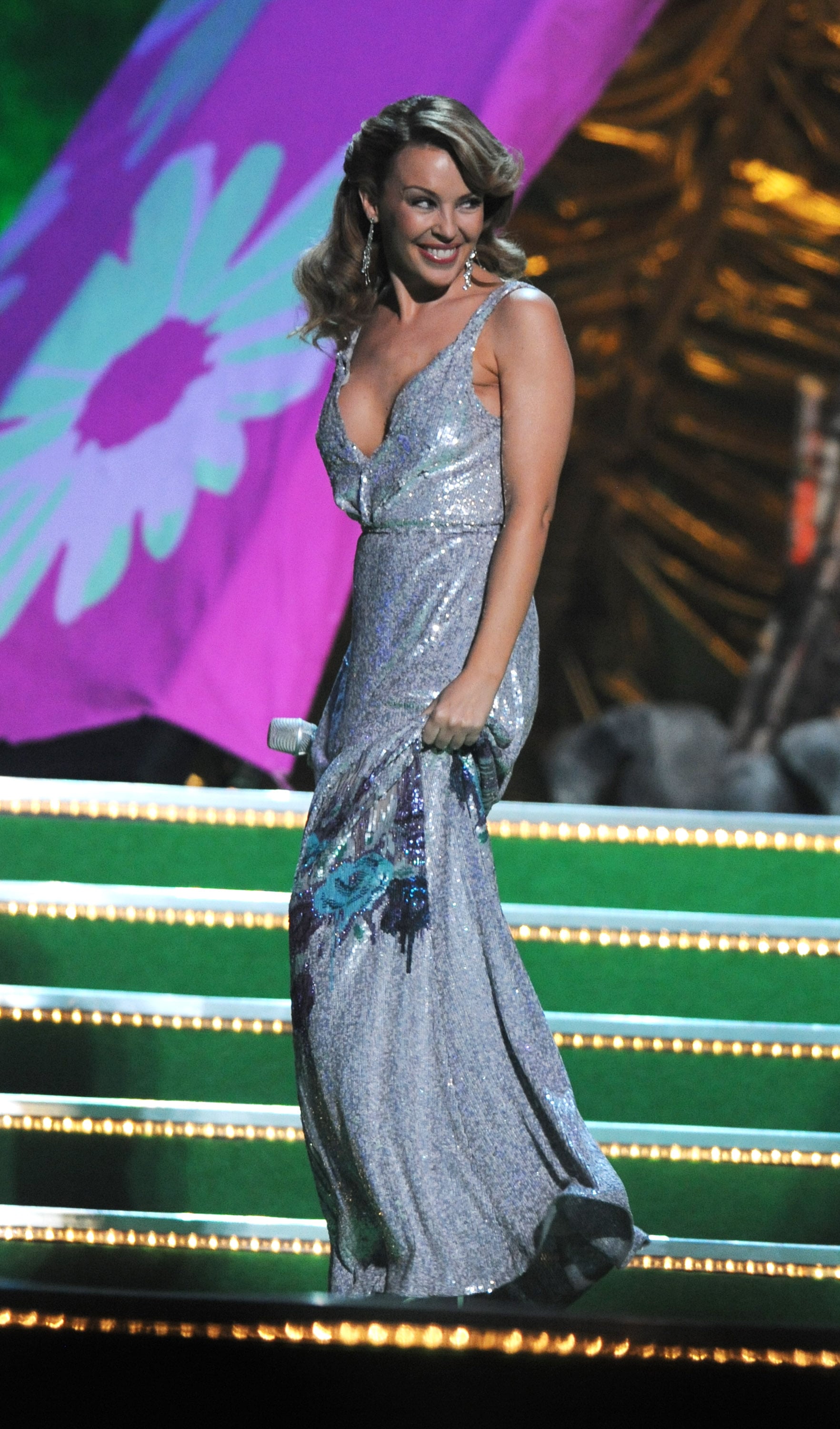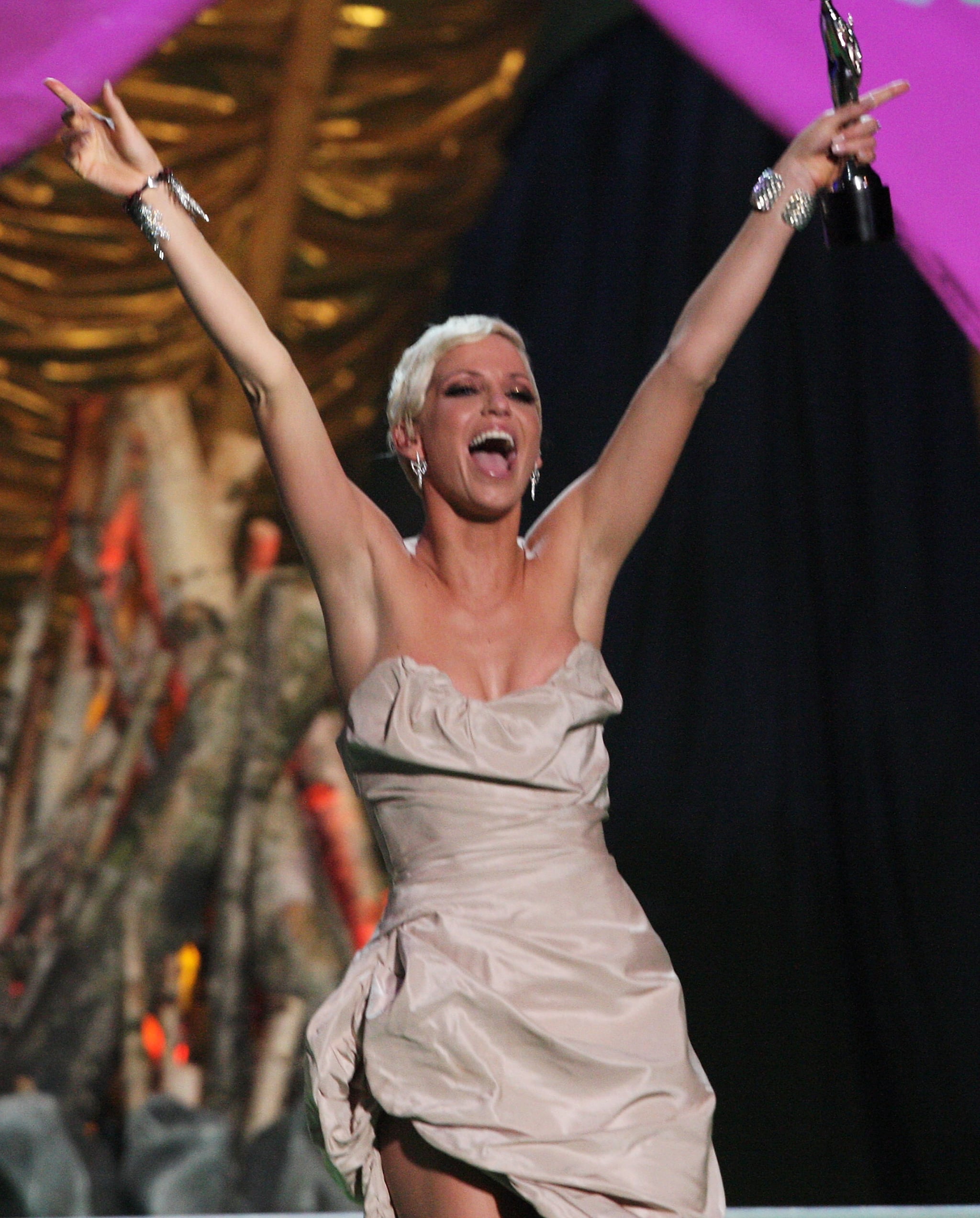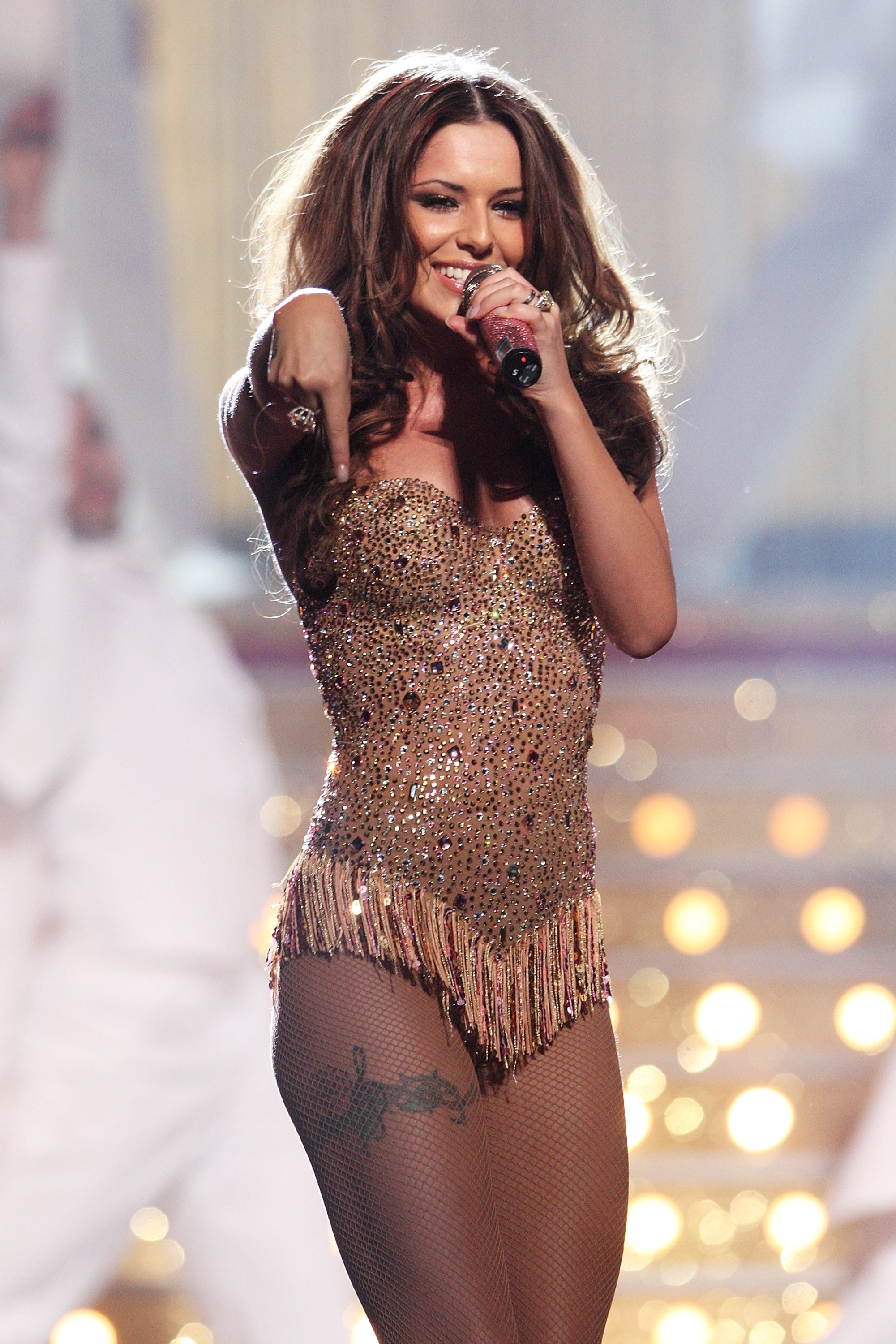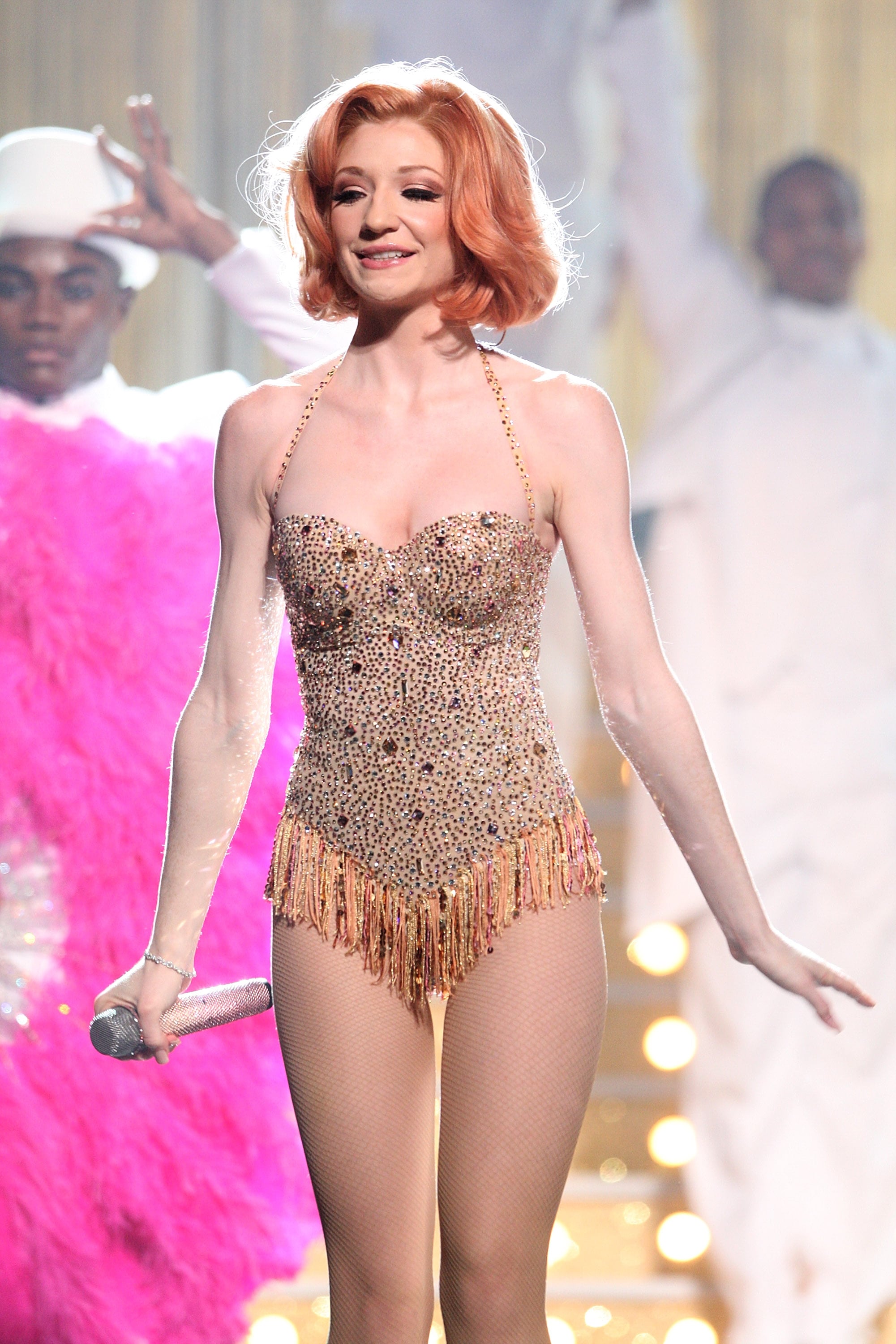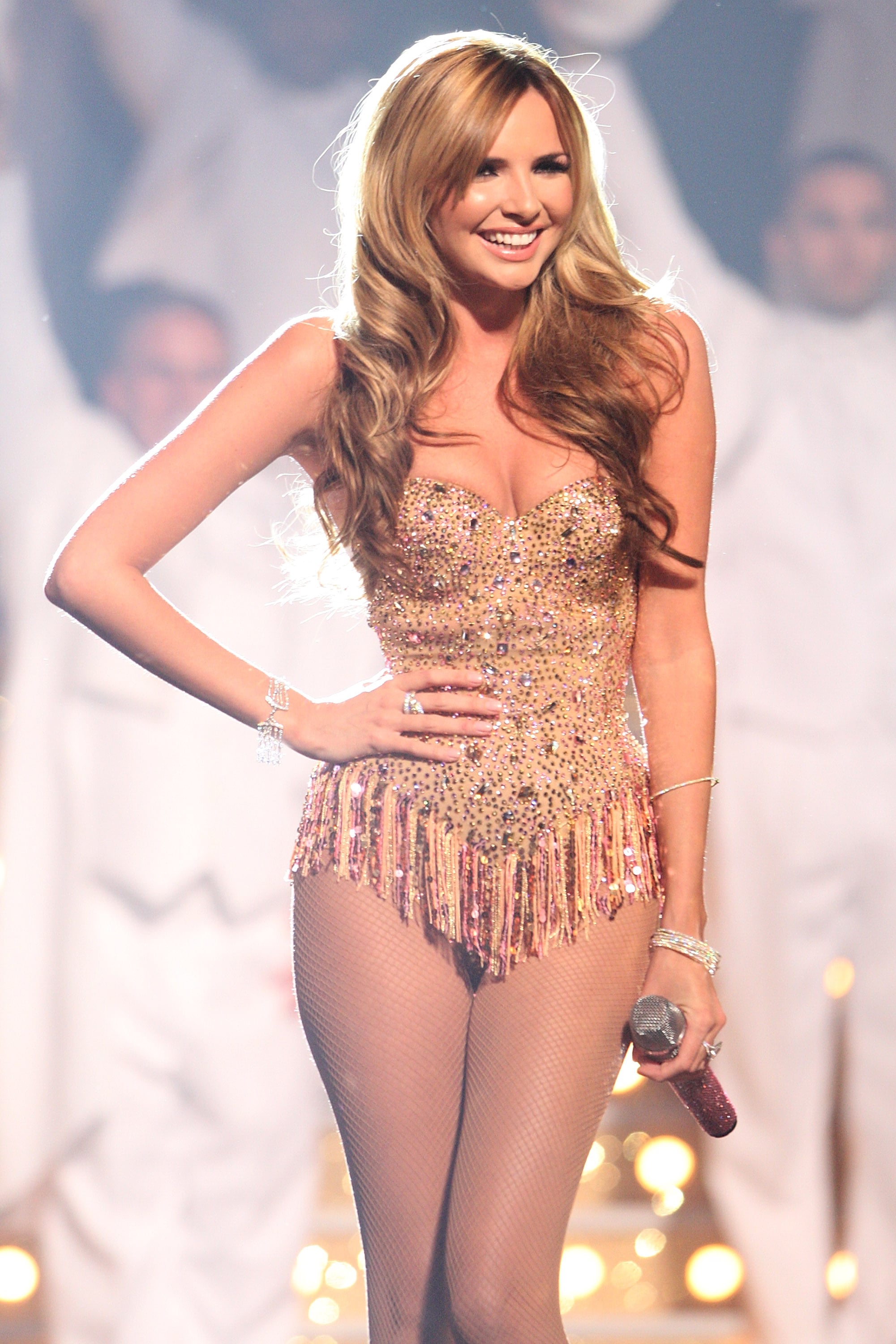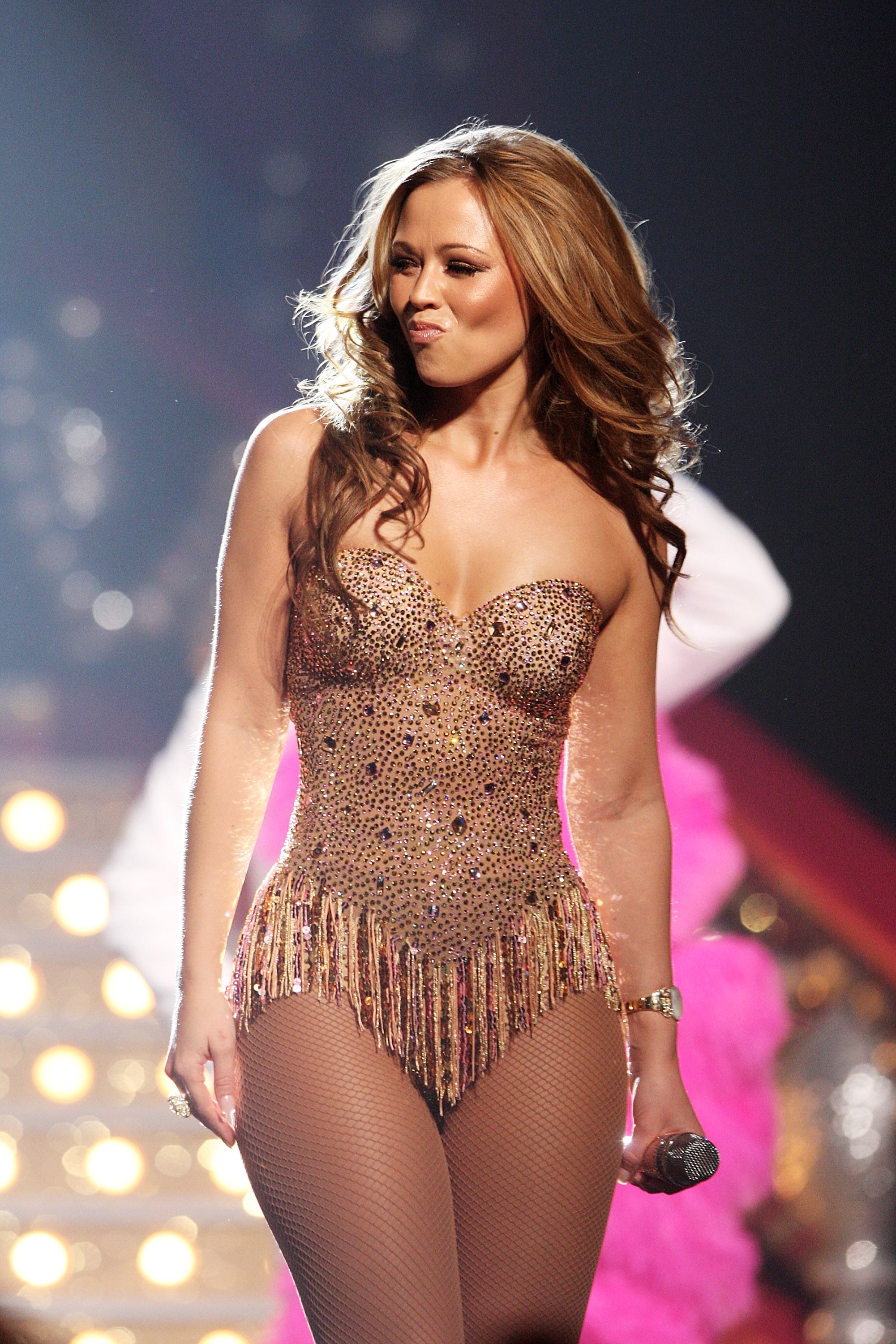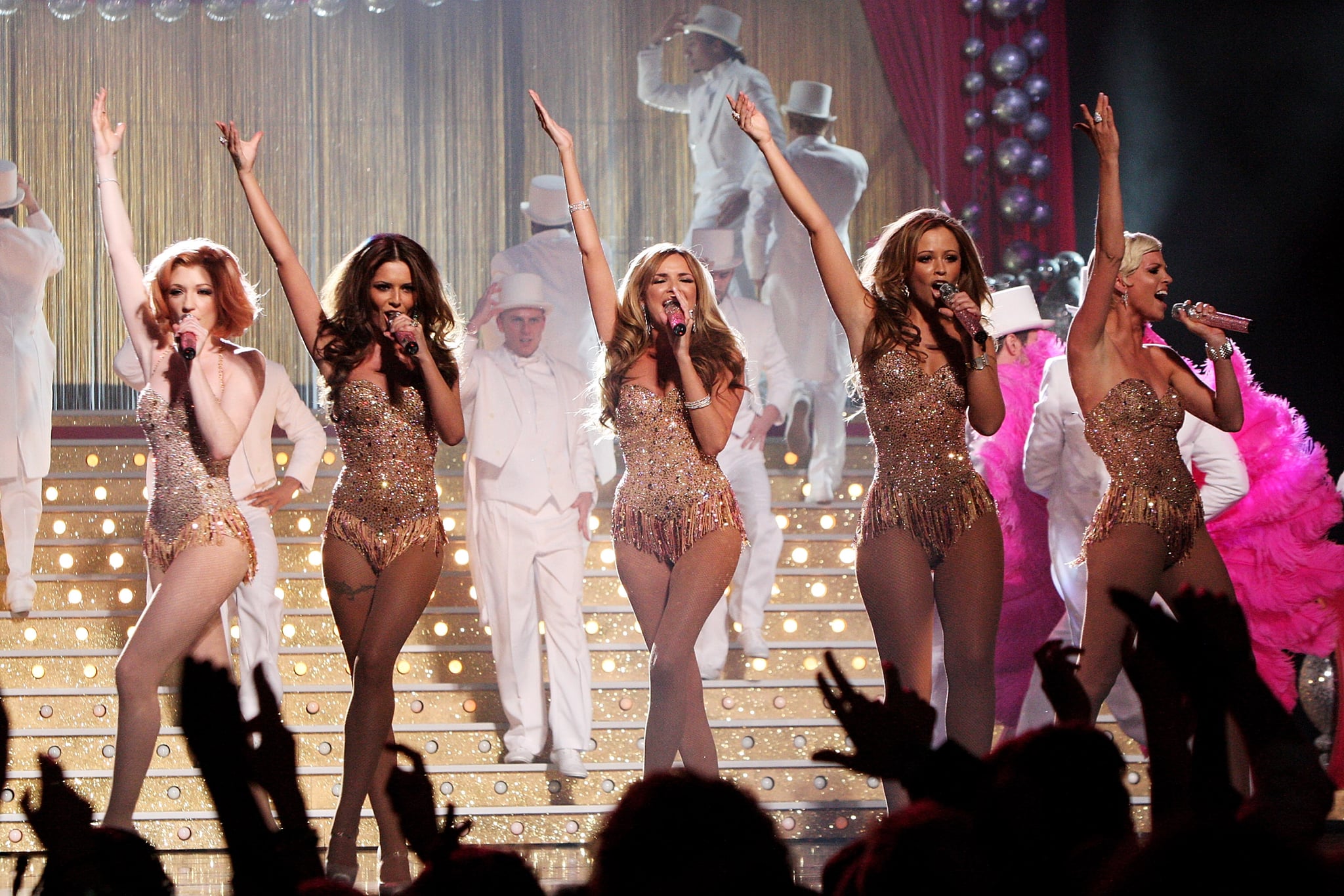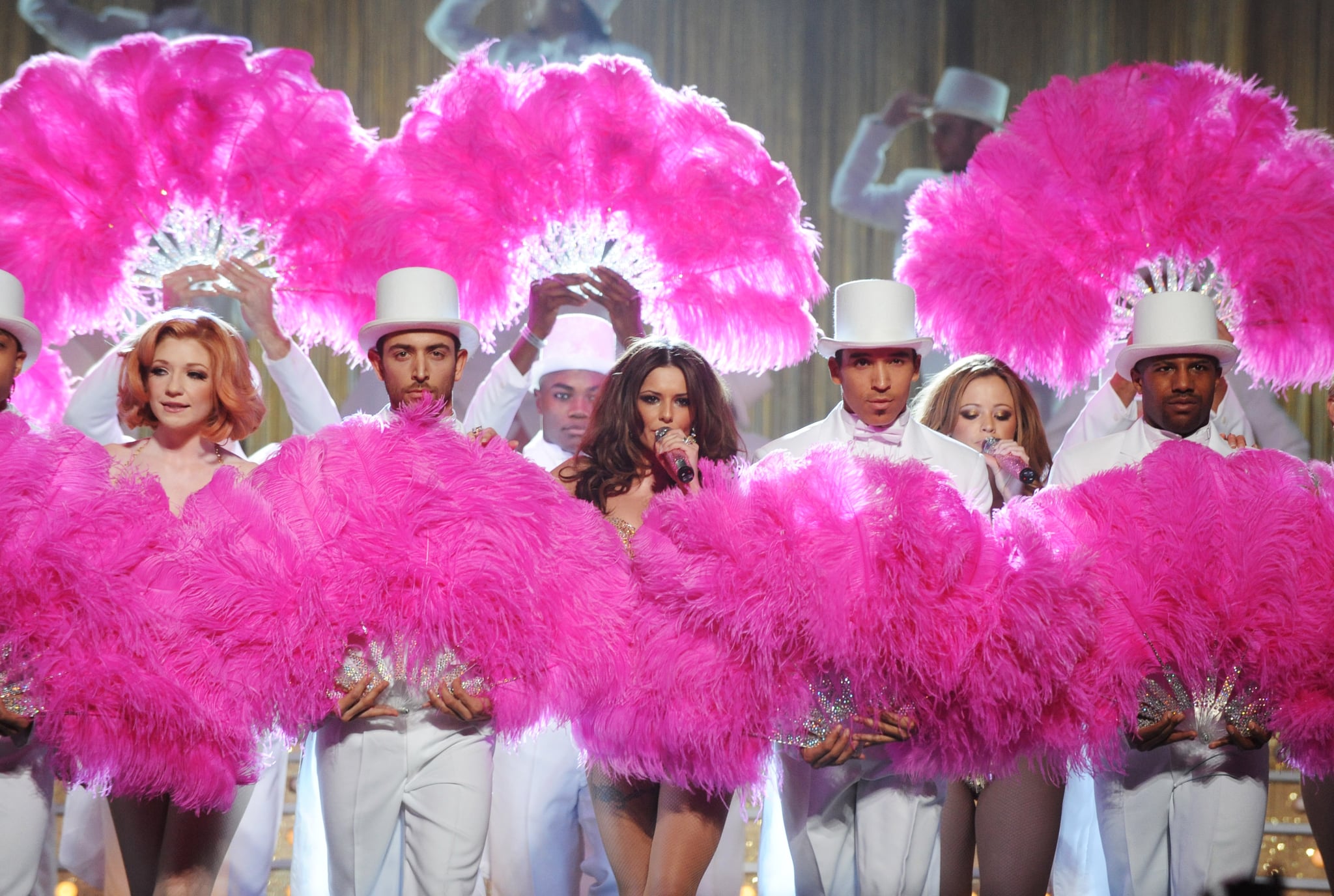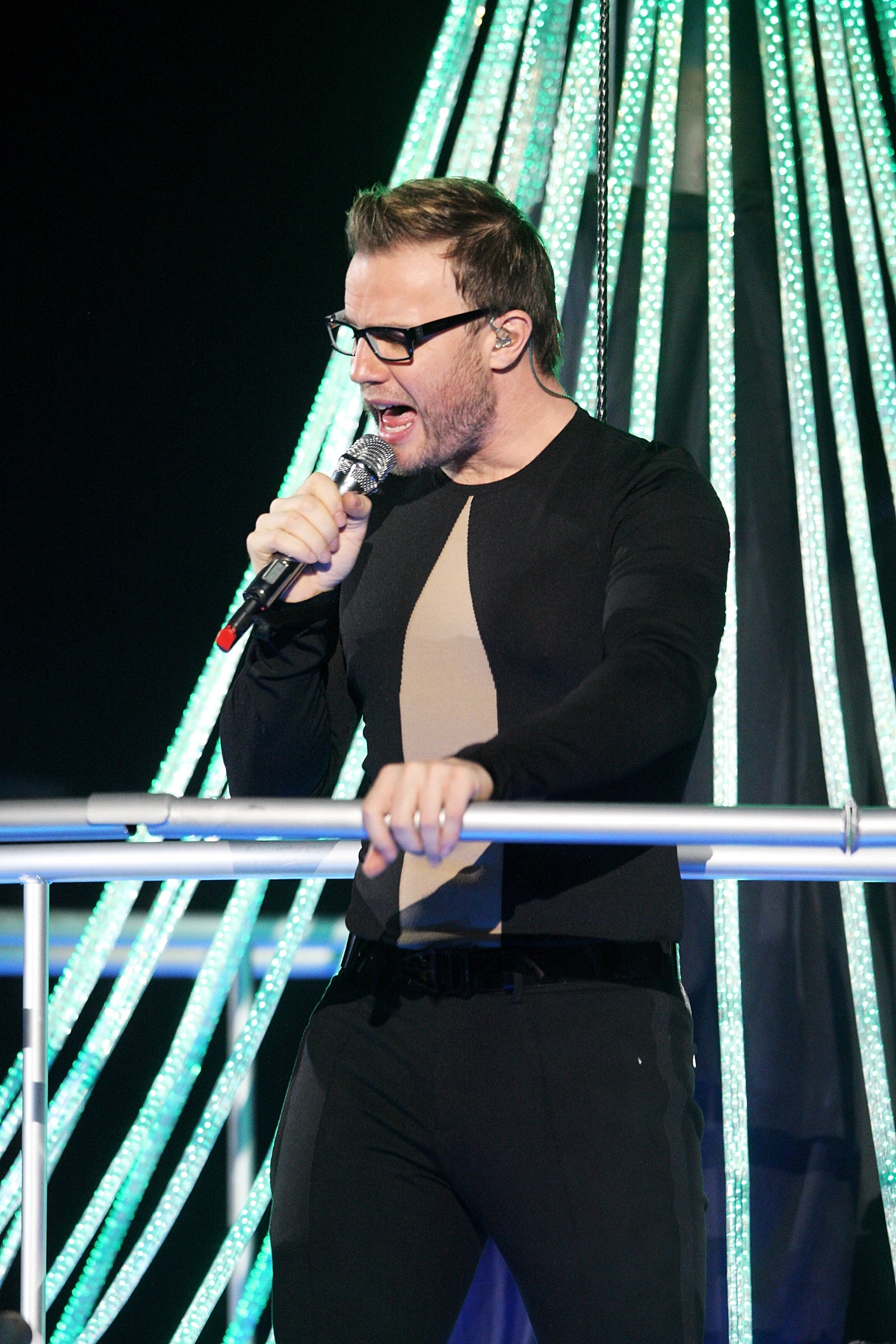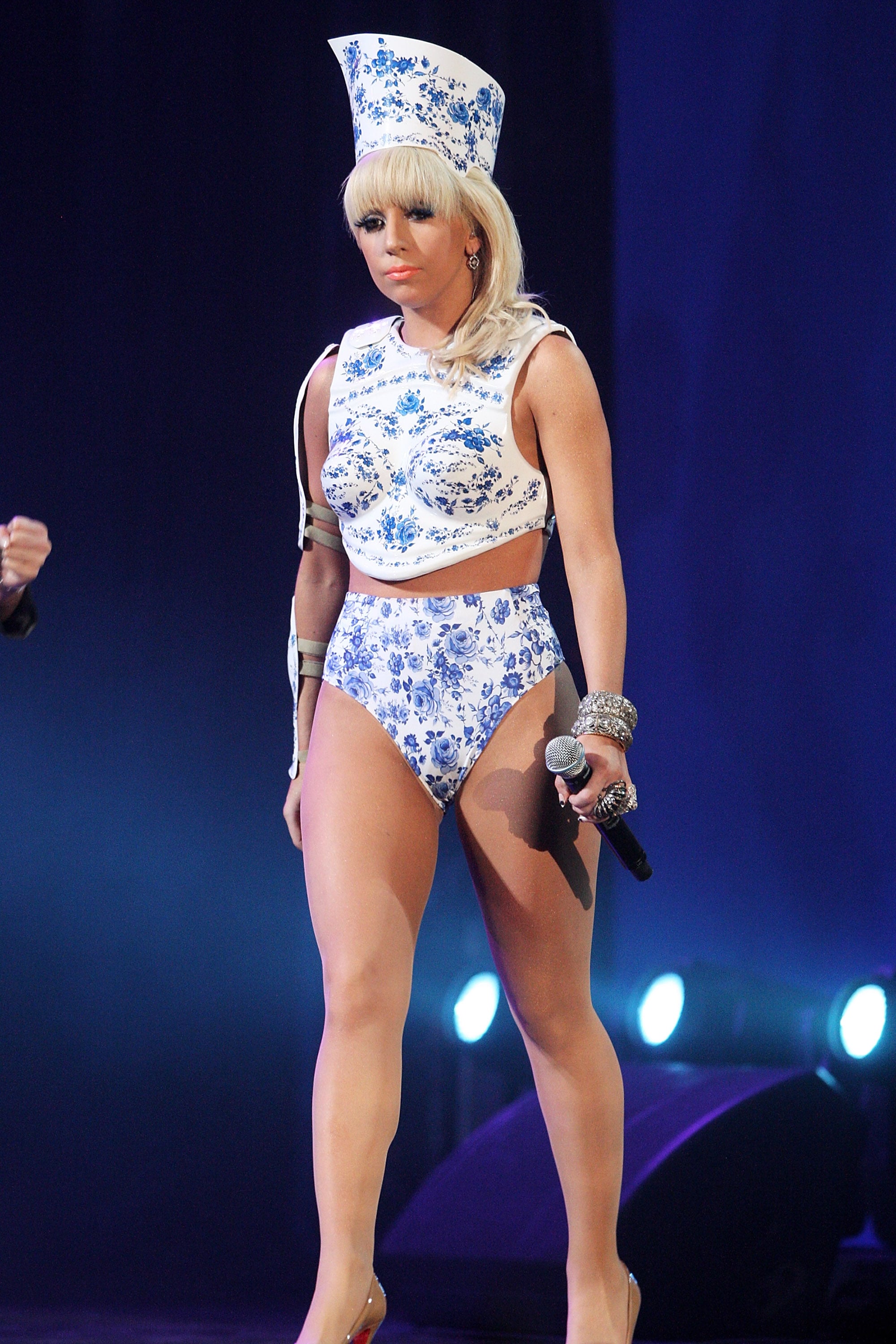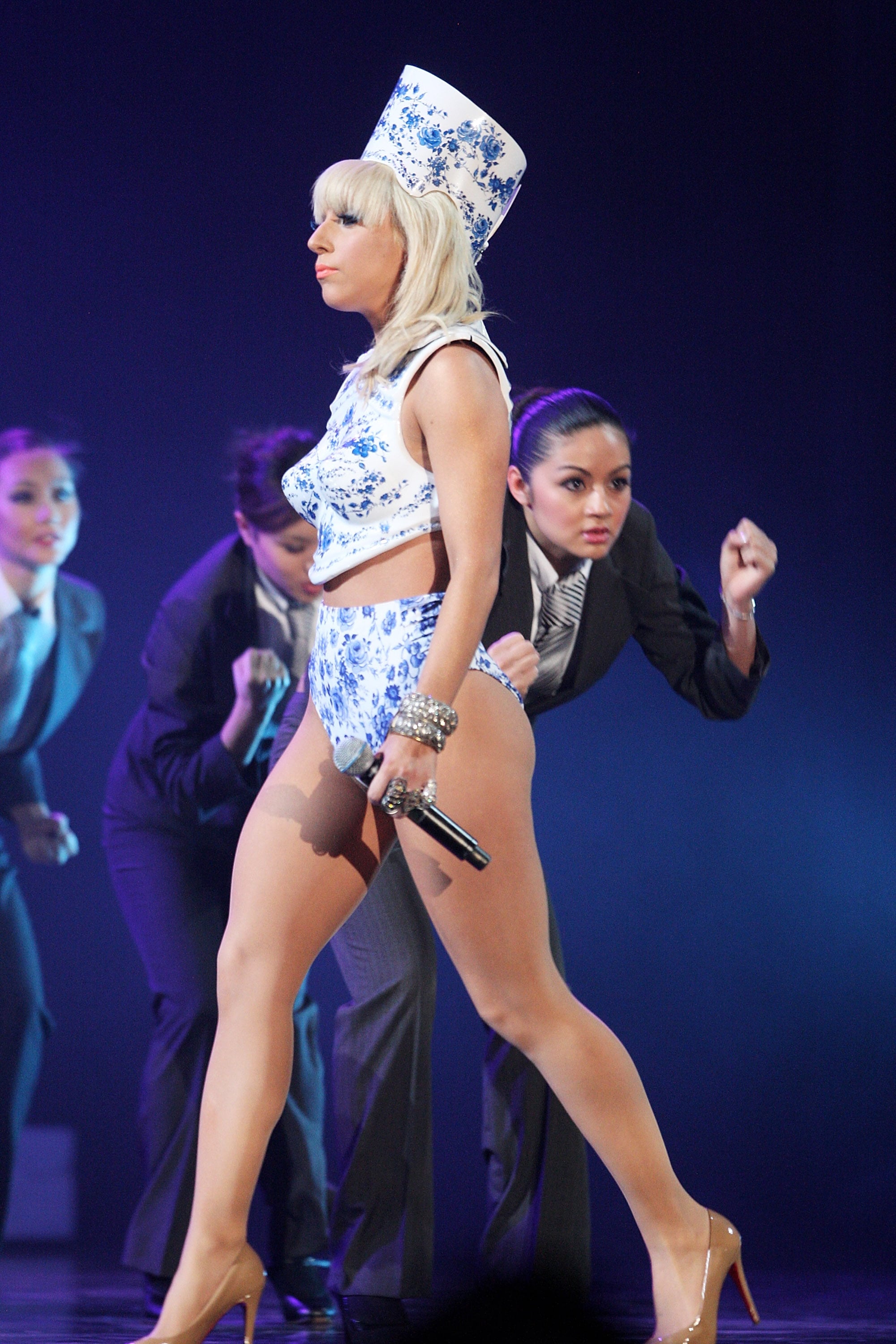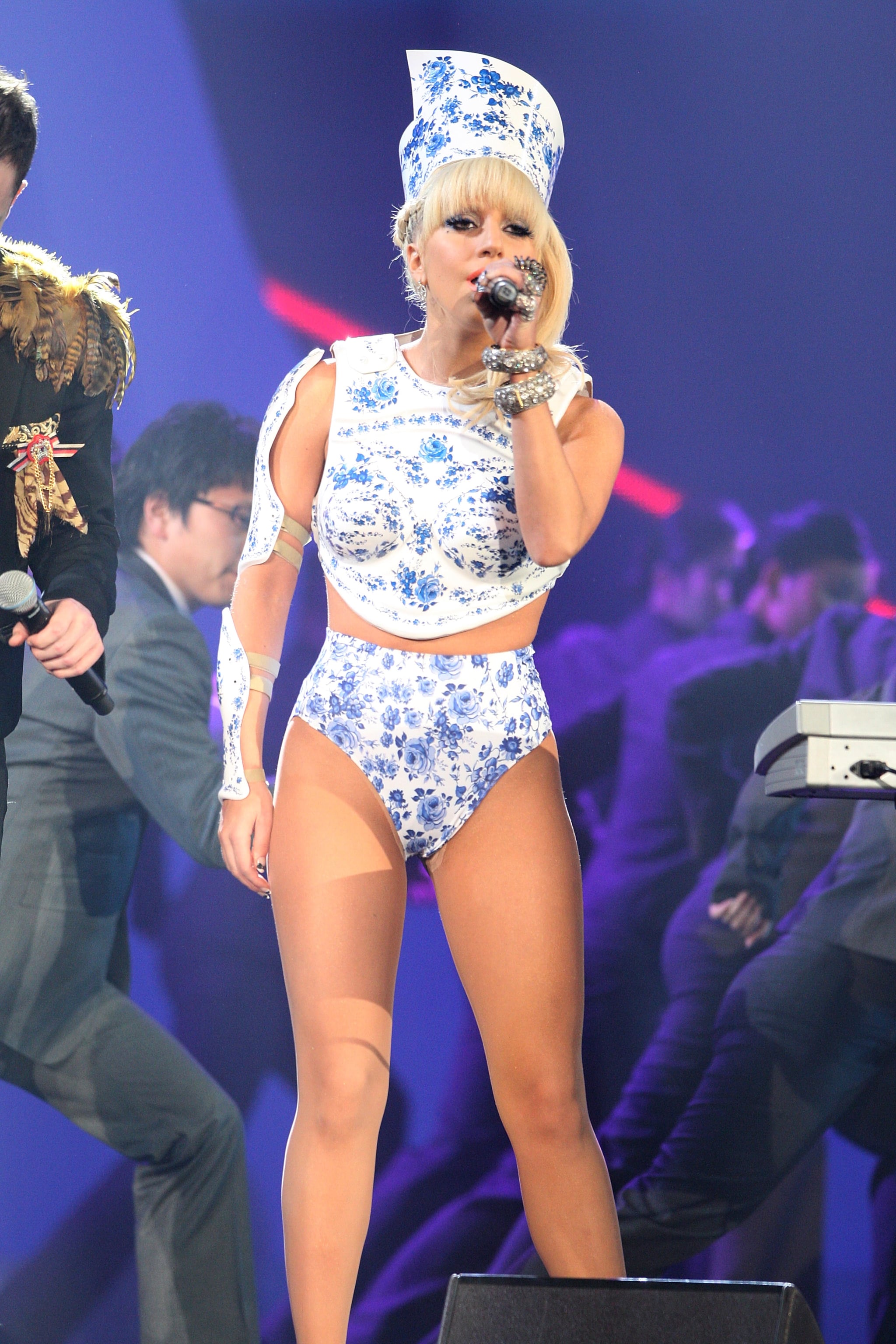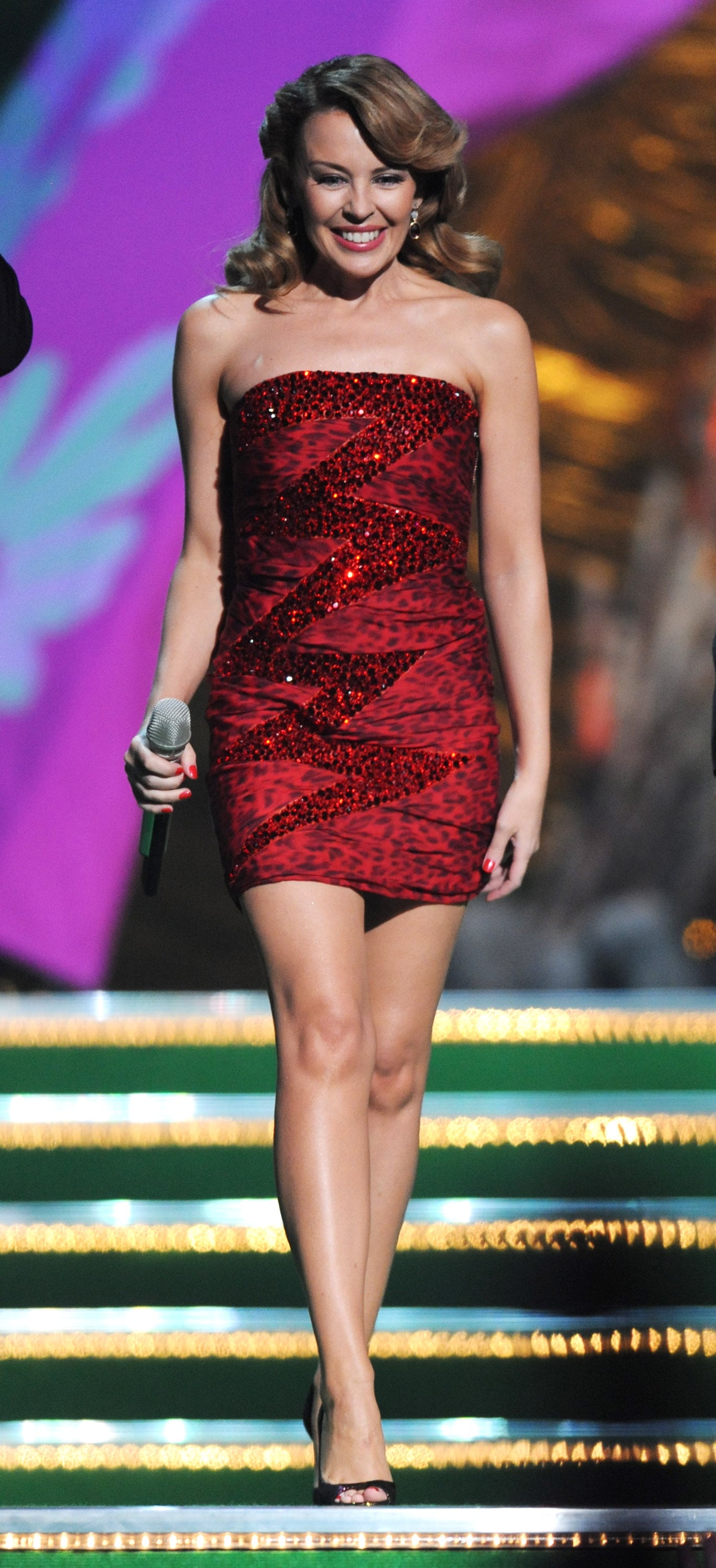 Images include: Girls Aloud, Coldplay, Duffy, U2, Kylie Minogue, Take That, Kylie Minogue, Mathew Horne, James Corden, Lady GaGa, Pet Shop Boys, Brandon Flowers, Estelle, The Ting Tings, Jamie Cullum, Jamie Oliver, Natalie Imbruglia, Katy Perry, Florence and The Machine, The Kings of Leon, David Hasselhoff, Lionel Richie, Simon Pegg, Alan Carr, Elbow, Gok Wan, Joe Calzaghe, Alex James, Tom Jones