Watch Behind the Scenes Video of Shirtless Twilight Star Kellan Lutz Stripping Off to Underwear For Calvin Klein X Ad Campaign
Watch Kellan Lutz Strip Off Behind the Scenes of His CK Ad!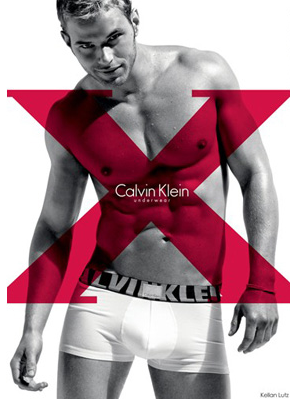 We saw Kellan Lutz getting sweaty and sandy at the Celebrity Beach Bowl in Miami this weekend as part of the Super Bowl fun, but it's time for more shirtless Kellan behind the scenes of his hot Calvin Klein underwear ad.
In the mostly shirtless video Kellan talks about the support he's got from his Twilight fans, how comfortable he is in his underwear, what the brand means to him, and giving up his beloved candy — including his favourite gummy bears — for the shoot!
To check out Kellan looking absolutely gorgeous in his underwear, as well as being interviewed too, just watch the video under the cut — read more.