Watch More Videos Of Early The X Factor Favourite - Teacher Danyl Johnson - Singing Covers and Original Songs!
Watch More Of Early X Factor Favourite Danyl Johnson!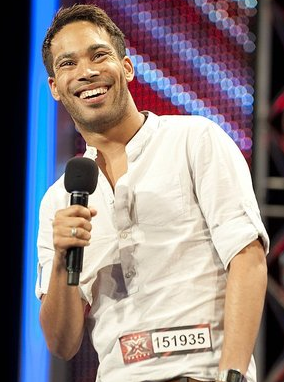 The star of Saturday night's The X Factor was definitely Danyl Johnson, who blew everyone away with his version of "With A Little Help From My Friends", earning a standing ovation not only from the huge London audience, but from the beaming judges too!
Danyl's already been trying to make it and has uploaded some videos to youtube showing off his talent — albeit with less of an audience. Check out his version of James Morrison's "Wonderful World" and a few more videos under the cut. Do you think he'll still be a favourite when all the auditions are through? I certainly hope so, his audition was absolutely fantastic!
To see Danyl performing at home, just read more.