Watch New Eclipse Videos Edward and Bella Bedroom Scene From Eclipse, Extended Sneak Peak of Robert Pattinson Kristen Stewart
Watch New Edward and Bella Bedroom Scene From Eclipse Plus Extended Sneak Peak of Eclipse Cast Behind The Scenes!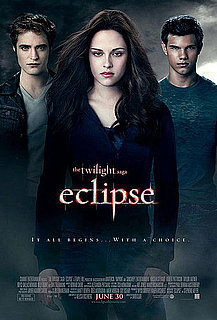 Although we have months to wait until Eclipse hits our UK cinema screens on 9 July, we're being treated to lots of sneak peeks in the lead up, following on from the official trailer and the new poster, which you guys love. Like me, the overwhelming majority of you are so excited for the film, and two new clips have been released to whet our appetites even more.
In the first clip we get Edward and Bella bedroom action as the couple discuss the impact of changing into a vampire. In the second video we get an extended five-minute sneak peak behind the scenes. We hear from writer Stephenie Meyer, director David Slade and of course all the main stars including Robert Pattinson, Kristen Stewart and Taylor Lautner. There's shirtless wolf pack action and fight scene rehearsals, plus fun moments where Taylor back flips and catches grapes in his mouth!
Check out both clips after the jump and let me know if these make you even more excited!
To watch new Eclipse scenes and sneak peeks behind the scenes, just read more.
Edward and Bella's bedroom scene
Extended sneak peek