Watch Nikki Reed on Jimmy Kimmel as Eclipse Is Released in US Plus Pictures
Video: Nikki Reed Eclipses Jimmy Kimmel With a Punch!
Nikki Reed wore jeans and a pink top as she arrived at The Jimmy Kimmel Show, before changing into a LBD for her interview. She chatted about her tan, her adventures in Europe, her love of sports, and her one year anniversary of quitting smoking. The Twilight star also punched Jimmy in the stomach — check out video footage of her interview after the jump! Ashley Greene also visited Jimmy solo, after the whole cast paid him a visit. Nikki will be travelling from LA to London for Eclipse's UK premiere tomorrow night, and I'll be there too! Stay tuned for pictures live from the red carpet as it happens, plus all my Twitter updates.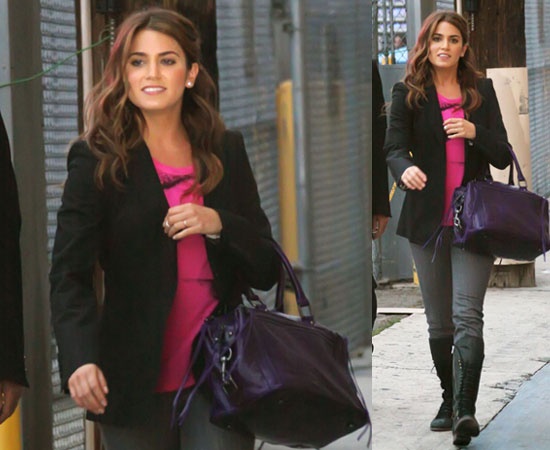 To watch Nikki's interview with Jimmy, just read more.
Part One
Part Two