Watch the Trailer For The House Bunny
The House Bunny: See It or Skip It?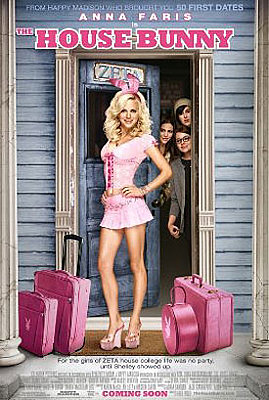 From Legally Blonde's writers comes The House Bunny, out in the UK today following its summer release in the US.
The film focuses on Shelley (Anna Faris), a Playboy bunny who's thrown out of Hef's mansion for being too old. Finding herself on a university campus, she becomes housemother to a sorority of "nerds". Cue lots of lessons in makeup and fashion, and the requisite discovery that it's not all about looks.
My girl Buzz found the film disappointing, but did think Anna Faris was endearingly goofy. Check out the trailer below and let me know your thoughts: will you see it, or do you think you'll skip it?