Watch Trailer For This Is It Michael Jackson Tour Footage Out in London Release Date 28 October 2009
Are You Excited For the Michael Jackson This Is It Film?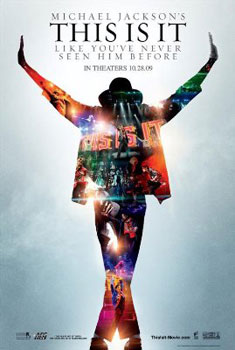 The Michael Jackson: This Is It film will open with simultaneous premieres in more than 15 cities around the world. The film will show us rehearsal footage as Michael prepared for his tour, and has been put together from more than 100 hours of footage. Jeff Blake of Sony Pictures said:
"Michael Jackson has an army of fans everywhere around the world... we are giving the audiences an incredible opportunity to join together in celebration of Michael Jackson's incredible career."
The London premiere will start after midnight on 28 October, and then the film will go on general release in cinemas for two weeks only. Check out the trailer and vote below to let me know: are you excited for Michael Jackson: This Is It?