Watch A Video Clip of Kristen Stewart's Full Interview on the Jimmy Fallon Show Promoting The Runaways and Hear Her Sing
Watch Kristen Stewart Rock Her Sexy Minidress, Laugh and Sing on Jimmy Fallon's Show!
Kristen Stewart looked sexy in a tiny sparkly minidress on The Jimmy Fallon Show last night, at the end of a day of promotion. She was spotted earlier in the day smiling and leaving her hotel in some leather trousers, wearing the rock chick look she puts together so well — and is super appropriate for The Runaways! Check out Jimmy's interview with Kristen under the cut, where she seems happy and at ease as she talks about Joan Jett and the movie. The interview has an extended clip of Kristen singing in the movie and I think she sounds great — let me know what you think!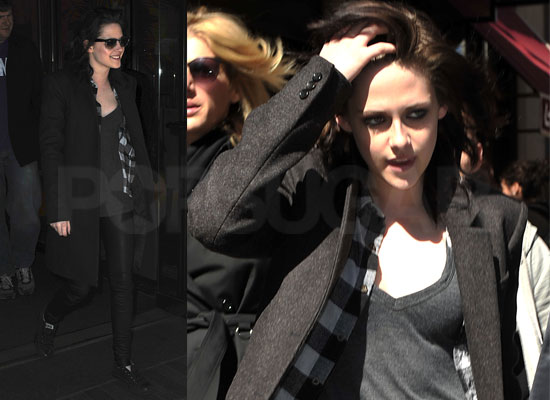 I'm headed to the Remember Me press conference today to see Robert Pattinson, so keep an eye on my twitter! To watch Kristen with Jimmy Fallon in her hot sparkly minidress, just read more.