Watch Video of Jude Law Singing Karaoke Johnny B Goode in Czech Republic
See Jude Law Sing Karaoke in Czech Republic!
Jude Law is having a fine time in Carlsbad, winning awards and singing his heart out. He arrived in the Czech Republic at the weekend, and last night he received the President's Prize at the Karlovy Vary Film Festival. During his downtime Jude got up on stage and performed Chuck Berry's "Johnny B Goode" — check out video footage after the jump!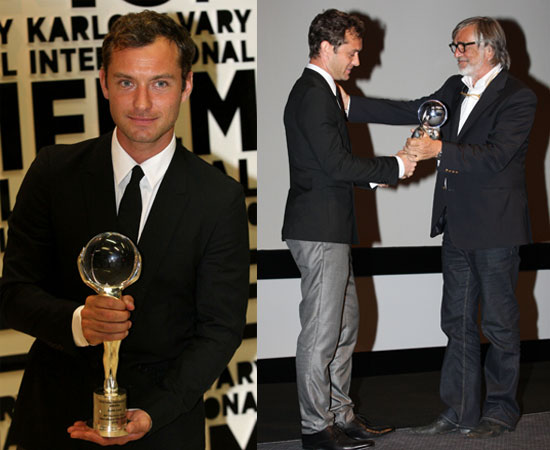 To watch Jude sing karaoke, just read more.