What Is Ariana Grande's Net Worth?
God Is a Woman, but Even She Doesn't Have as Much Money as Ariana Grande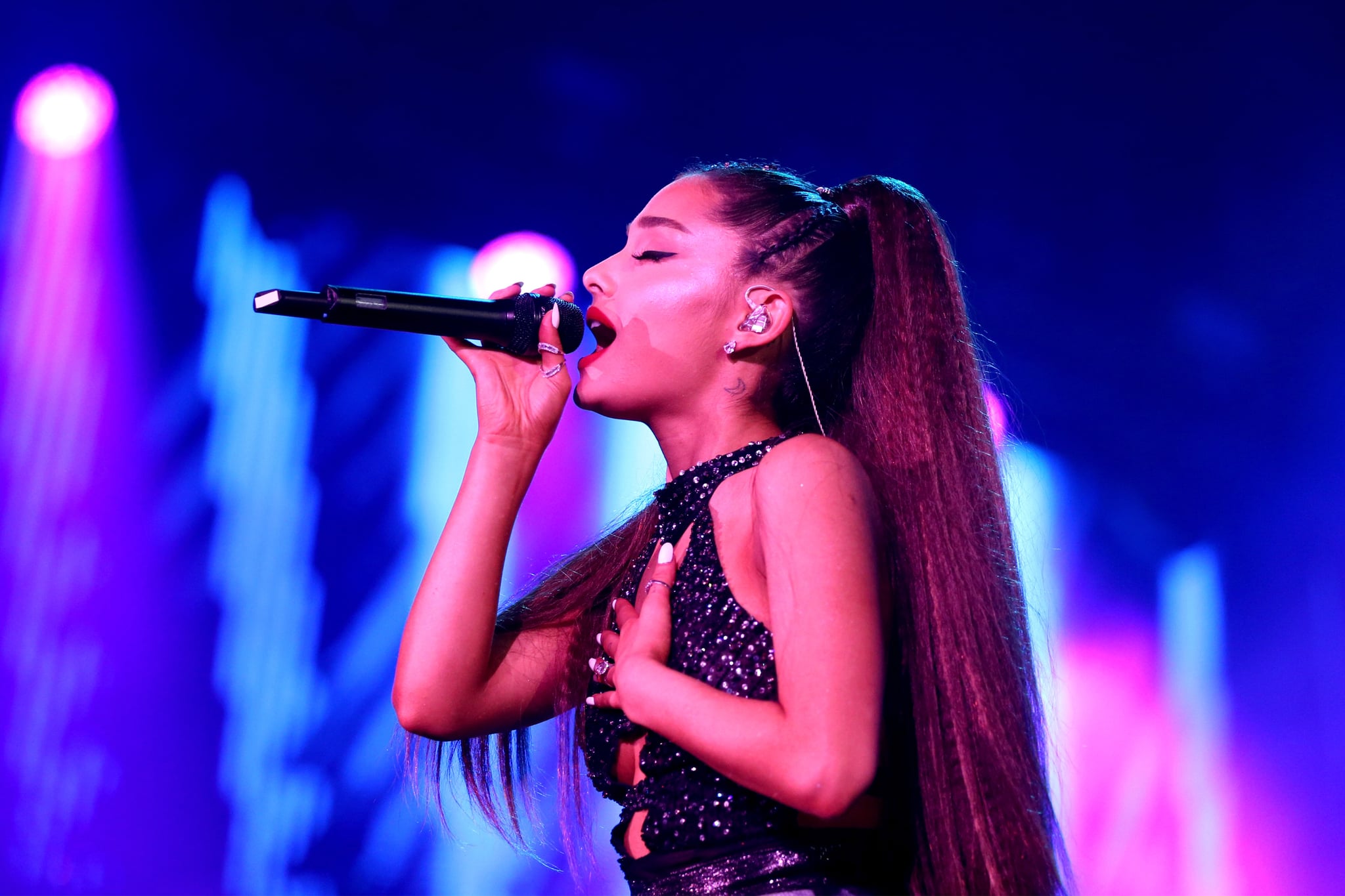 Ariana Grande may be young, but her 2019 net worth is astronomical. She's managed to become one of the biggest names in music over the span of a few short years — and now she's even making music history! Looking at her fab style and the lush production values on her music videos, anyone can see that Grande's finances are in great shape. But even the biggest fans might be surprised to know just how well the singer has done for herself.
Ready for this? Judging by her various ventures listed below, Grande's net worth is approximately $80 million. This is, by all measures, a massive number, but it does come from a pretty wide variety of sources. Over the course of her career, Grande has had income from acting gigs, endorsements and other style and beauty partnerships, and, of course, her music career, which includes record sales, touring, and merch.
It's the touring that provided Grande's biggest payday to date. According to Billboard, Grande's "Dangerous Woman" tour grossed a whopping $71 million! While that figure from her 2017 tour isn't her actual paycheck, since the tour also costs serious money to run and the profits don't go solely to her, it's safe to say that her take-home pay from the tour was pretty large. During that same tour, Variety reported the average earnings as almost $630,000 per night — and around $50,000 of that typically came from merchandise sales.
Grande's music doesn't just rake in the dough from touring; her actual record sales are pretty amazing, too. MTV reported in June 2018 that downloads of Grande's singles had brought in around $29.5 million as well. Considering that she's sold close to two million albums in the US, that should come as no surprise! And since that date, Grande has released more music, most notably her album Thank U, Next, which continues to drop singles and videos and bring in the profits for Grande.
Apart from her music, Grande has tackled some other ventures, which have also been smashing successes. For instance, she partnered with Luxe Brands on a perfume line, and in 2017, the company announced that her three fragrances had sold over $150 million globally. She launched a fourth scent with Luxe in 2018, with estimated first-year sales of around $50 million, according to WWD. Grande also has endorsements in the fashion industry, notably a 2017 partnership with Reebok and a 2016 collection with the British brand Lipsy.
Even before she was an A-list superstar, Grande pulled in a pretty respectable salary as an actress and songwriter. Back in her Victorious days, TMZ reported, she made $9,000 per episode. There were also bonuses written in for when she wrote original music for the show. This included $4,000 for writing a theme song, with a $3,000 tag on other songs and even $1,500 for something as small as a 20-second track. So what does all this information boil down to? Grande may have a pretty hefty net worth (and it's still growing!), but she's smartly diversified and worked hard for every dollar!