What Does Ansel Elgort Take From Movie Sets?
The Surprising Thing That Ansel Elgort Steals From Every Film Set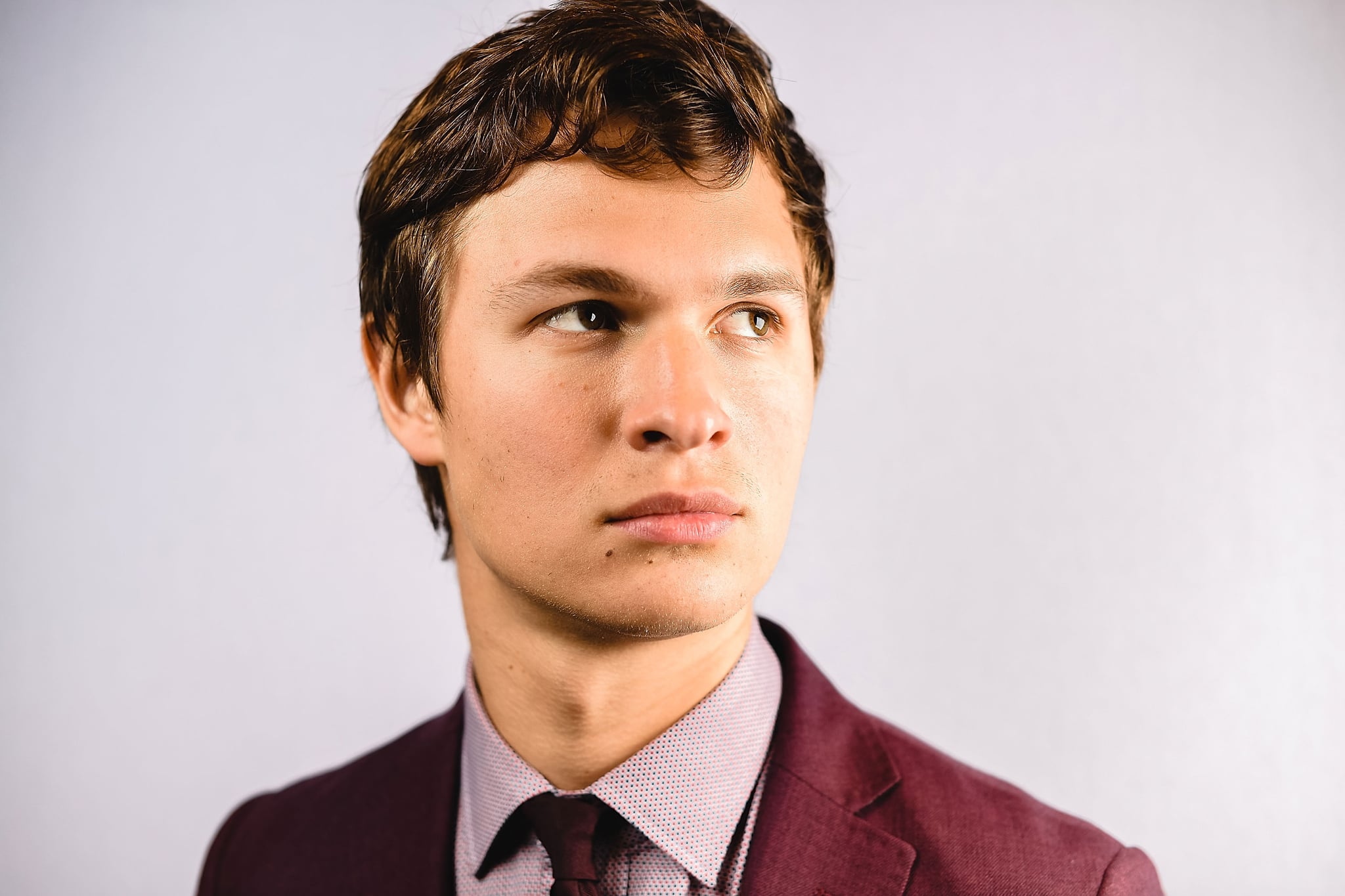 When I walked into the press junket conference room to sit down with Ansel Elgort and Baby Driver director Edgar Wright, the young actor complimented my jacket. Then he praised my coworker's coat. He even threw in some mutual flattery, adding that we both have "good jacket game." My takeaway from this is, of course, that Ansel Elgort f*cking loves jackets. And with such a jacket-heavy introduction, I should have known that things would eventually come full circle.
We chatted for a while about Baby Driver, which hits cinemas June 28 and at press time boasts an unprecedented 100 percent rating on Rotten Tomatoes. The stylised action movie — which offers a "buy-it-on-vinyl good" soundtrack and also stars talents like Kevin Spacey, Jon Hamm, Jamie Foxx, and Lily James — is nothing short of a perfect Summer film. During the interview, it's clear that Wright and Elgort are immensely proud of the project, and rightfully so. As they shared memories about the movie, I wondered about any mementos that they may have pocketed from the set.
"They didn't want me to take it, but I took it."
I'd attended a screening of the film the night before our interview, and during the Q&A session, Elgort noted that he kept one of the Subaru WRXs used while filming some of the stunt-driving scenes, admitting that he "caught the bug" and now loves drifting. (And after watching the film, I can see why — it'll make you want to swerve into every parking garage at 90 miles per hour!) But since a car isn't the sort of nostalgic prop memory that most actors keep, I asked Elgort if there was anything else he took home after filming.
Elgort smiled at the question. "Yes! I have the main hero jacket. They didn't want me to take it, but I took it. I take my jackets. I know in my first couple of movies, I was always trying to take my costume and they'd always said, 'We'll send it to you,' and then they never send it to you," he explained. "So someone said, 'You have to take it.' Yeah, so I took the Fault in Our Stars jacket; I took the Baby Driver jacket . . . I always take costumes from all my movies."
Elgort's sneaky wardrobe acquisition elicited a bit of jealousy from Wright, who exclaimed, "I should have taken a prop! I want that blue car, the little toy car!" And Elgort — perhaps emboldened by his character, Baby, a robbery getaway driver — gave his director a bit of criminal encouragement. "It's in storage," he offered, conspiratorially. "They'll never come after you."
Luckily for Elgort, his performance in Baby Driver was so excellent that I doubt anyone will begrudge him a missing coat. Let's just hope he's got enough room in his closet for the many jackets to come from what's sure to be a long, successful acting career.