What Is Eleven's Real Name on Stranger Things?
Stranger Things Season 2 Confirms a Vital Detail About Eleven: Her Real Name!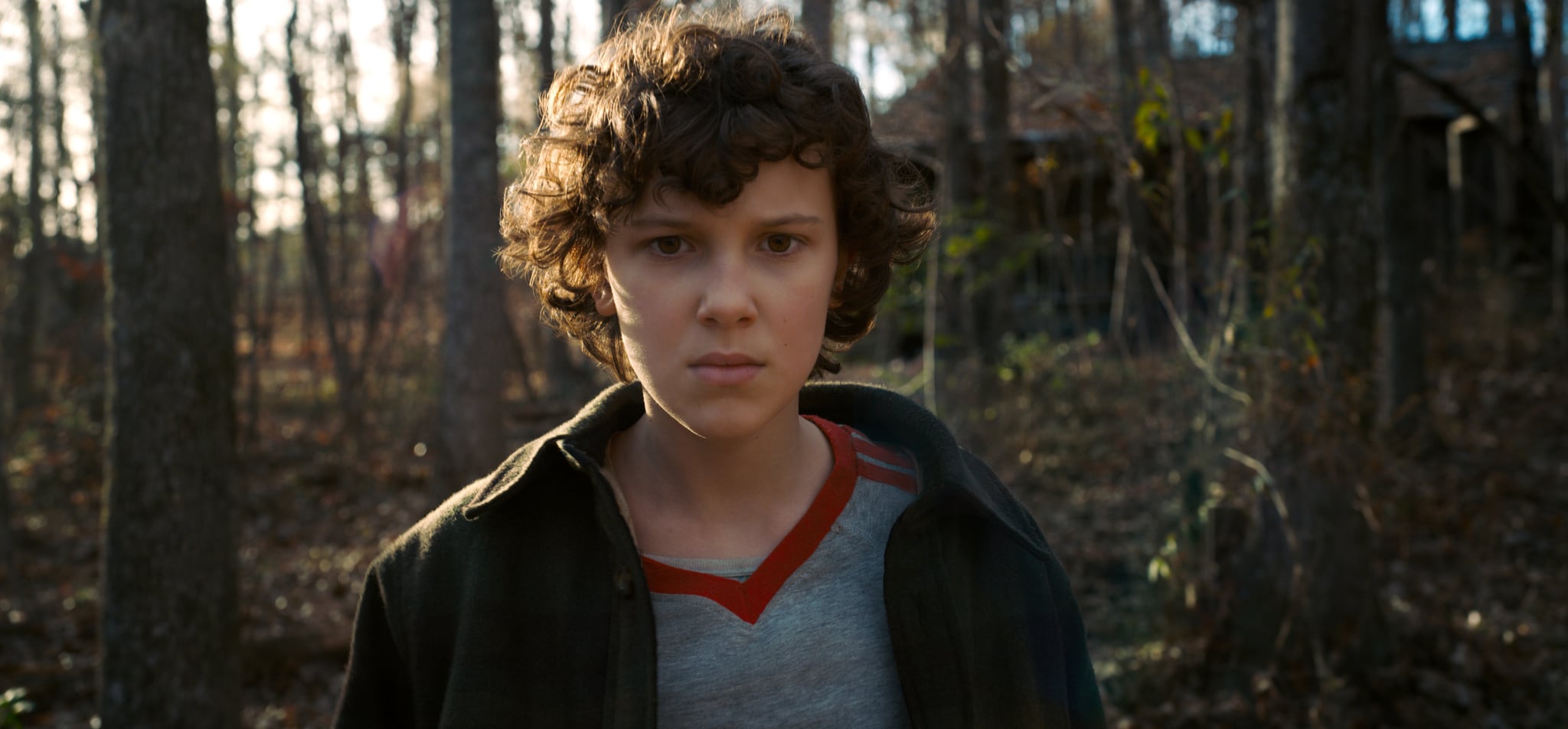 Warning: Big ol' Stranger Things spoilers below!
The second season of Stranger Things has arrived, and with it? Oh, yeah — 9 million bombshells about our favourite characters. While it's exciting to find out who Dustin's mum is and to get the low-down on Murray the conspiracy theorist, Eleven (Millie Bobby Brown) is the one person who really gets a chance to evolve in the new episodes.
After she escapes the Upside Down, Eleven is seen wandering the woods for a few months before she thankfully bumps into Sheriff Hopper (David Harbour). He fixes up his grandfather's old, abandoned hunting cabin deep in the woods outside of Hawkins, where Eleven hides out for an entire year. (Is Dr. Brenner gone for good? You can't be too sure.) Although the arrangement works well at first, the young telepath quickly tires of her isolated situation. Naturally, this leads to a little digging around in Hopper's files while he's out.
Eleven manages to uncover a whole treasure trove of folders containing information about her mum, who is alive but not so well, as we see in episode six of season one. While on the hunt for more information about Will's disappearance, Hopper and Joyce Byers (Winona Ryder) go to talk to a woman named Terry Ives, who they know once worked at the mysterious Hawkins Lab. Terry is unable to speak, so her sister, Becky (Amy Seimetz), explains that Terry underwent an experiment at the lab while she was pregnant with a baby girl named Jane and ultimately miscarried in her third trimester. But did she? Really?
Nope! Baby Jane was actually stolen from Terry by Dr. Brenner (Matthew Modine) because he suspected it might have special abilities due to the experiment, all of which we get confirmation of in some heartbreaking season two scenes. Jane grows up to be known as Eleven in Hawkins Lab, where she's put through torturous experiments so that Brenner can find out the extent of her powers.
Seeing Eleven read her real name aloud from the file is far and away one of season two's most touching moments. Finally she has some notion of her roots and who her actual family is. So, while we love calling Eleven "El," it turns out she's truly been Jane Ives all along.