What Will Happen If Alex Goes to Prison on Grey's Anatomy?
5 Horrible Things That Would Happen If Alex Left Grey's Anatomy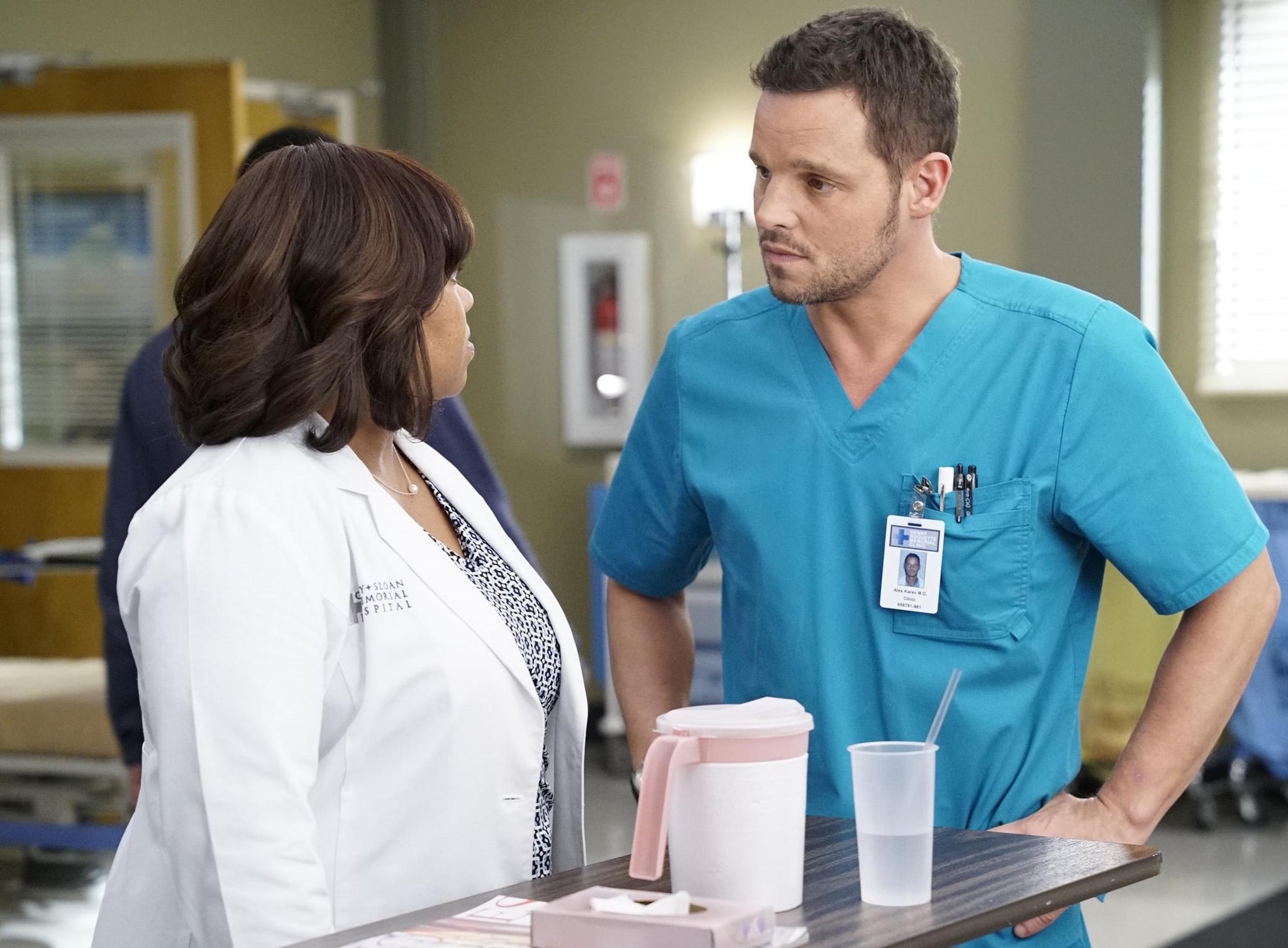 With the return of Grey's Anatomy, there's one big question that's keeping us up at night. Since Alex has officially taken his plea deal (which will send him to prison for two years), does that mean he's leaving the show? We don't know what to think at this point. Obviously, we can hope something unthinkable happens that gets him out of this mess. Or, who knows, maybe we'll follow him to prison and he won't be gone from the show forever. One thing's for sure, though: if Alex goes, a whole lot of change is coming to Grey-Sloan Memorial Hospital. We're breaking down the biggest consequences of this potential loss.
Meredith will no longer have a "person." Alex steps in as Meredith's replacement "person" once Cristina moves away. If Alex leaves too, she'll pretty much have no close friends by her side. Sure, she'll have her newer allies, like Maggie and Amelia, but Alex is her family. Things could get even harder.
Jo will be totally heartbroken. Jo has already been a wreck in light of all the drama between Alex and DeLuca. If Alex goes away to prison, it could make things even worse. Will Jo spiral into despair? Could this affect her personal future at Grey-Sloan? We'll have to see, but we're worried.
Arizona will lose a friend, and a successor. Arizona has spent quite some time grooming Alex to take over her role as paediatric surgeon. Granted, it will be quite some time before she retires, meaning she has plenty of time to train someone else. But it's clear she and Alex have bonded, even beyond a professional relationship. She's likely going to have a hard time starting from scratch all over again.
Jo and DeLuca might actually get together. With Alex out of the picture, we can see Jo and DeLuca getting hot and heavy. After all, they seem pretty bonded by the whole horrible situation. DeLuca is obviously physically hurt after the beating, and Jo is emotionally hurt by what happens and the hurtful things Alex says after the fact. Once Alex is gone, what's to stop them from growing closer?
Only three original characters will be left. Let's look at the main characters of the pilot, shall we? There's Meredith, who's still here. Cristina Yang has moved away. Izzie Stevens has up and left with barely a word. George O'Malley is dead. Burke is pretty much a goner as well. And Derek Shepherd is also dead. If Alex leaves, it basically leaves Miranda Bailey and Richard Webber in addition to Meredith. We don't want to lose another original! We just don't!
At this point, all we can do it hope for a miracle, but things are looking pretty bleak.