What Happens to Claire in the Outlander Books?
If This Is Where Claire Is Headed, Outlander Is About to Get Dark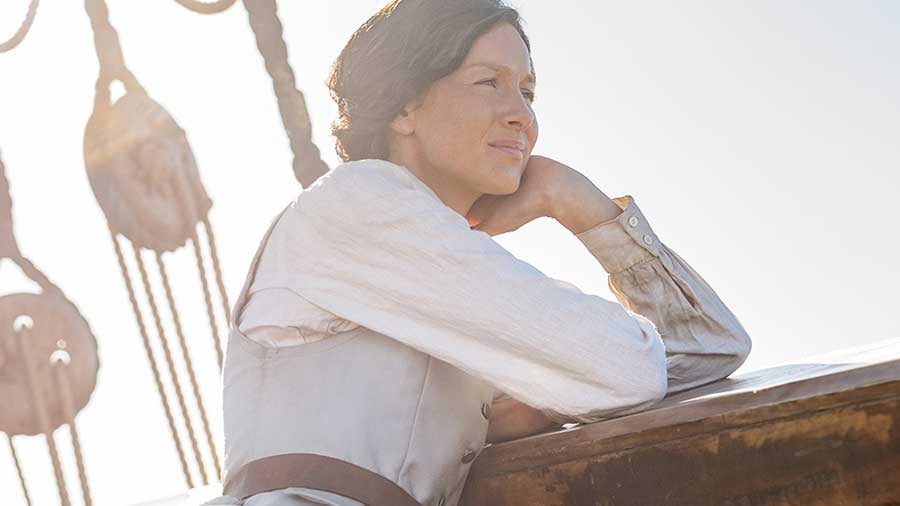 If you think Outlander heroine Claire Fraser has been through a lot in three seasons, well, you're right. She works as a military nurse in World War II, gets married, travels through time, gets married again, gets pregnant twice, loses a child, gives birth to a child, loses a husband, travels through time again, and is now off on a high seas adventure to the West Indies.
For a preview of what's in store for Claire in what's left of season three, check out our guide to Diana Gabaldon's Voyager. But to find out what might befall Claire in seasons four, five, and beyond, read on below for a guide to Gabaldon's other novels in the Outlander series.
Be warned of spoilers from books four through eight below.
Drums of Autumn
On their way to the plantation owned by Jamie's Aunt Jocasta, Jamie, Claire, Ian, and Fergus are robbed by Stephen Bonnet, a man they had previously helped escape the gallows in Charleston. He makes off with the rest of their money, treasure, and Claire's gold wedding band from her marriage to Frank.
Upon establishing that they don't want to take over Jocasta's plantation, the Frasers settle Fraser's Ridge in North Carolina, making it a place for ex Ardsmuir prisoners to call home. This is where we suspect we'll see Murtagh again after he survived Culloden on the show (he perished there in the books).
After establishing their settlement, word of Claire's skills as a medic spreads far and wide, and she begins travelling the nearby countryside to tend to the sick.
She is reunited with Brianna when her daughter arrives at Fraser's Ridge, having travelled through time to warn her parents because she found a record of their death notice in an old newspaper (though that printing turned out to be incorrect). When Claire learns that Brianna is pregnant, she agrees to keep her daughter's secret that she was raped by Bonnet and he may be the father of her baby.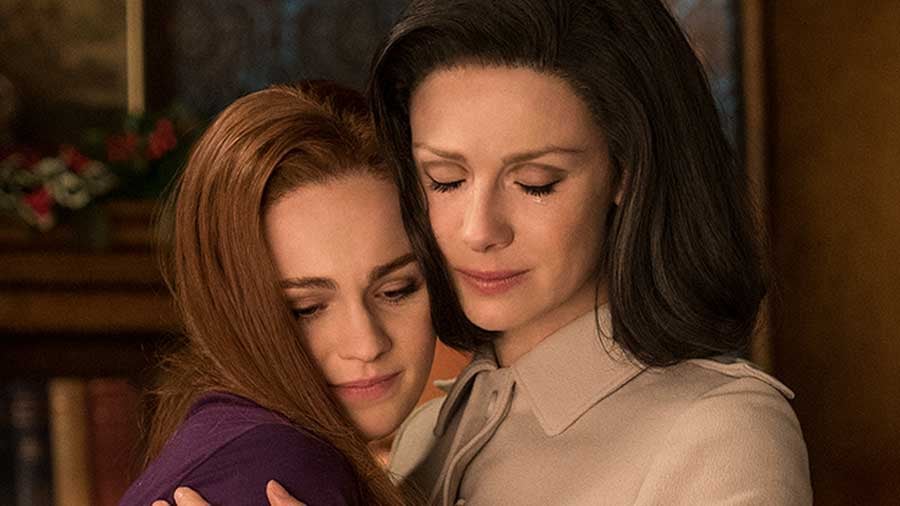 After Jamie's misunderstanding about who raped Brianna, Claire must travel with Jamie and Ian to rescue Roger Wakefield from a local Native American tribe that is holding him prisoner. They manage to get Roger back when Ian agrees to take Roger's place; Ian is adopted into the Mohawk tribe and stays with them for a long while.
Claire helps Brianna deliver her son, and Roger says he's the baby's father, the paternity notwithstanding.
The Fiery Cross
The Frasers attend Jocasta's wedding where a slave ends up dead and Claire suspects foul play. Upon investigating, they figure out it was one of Jocasta's would-be suitors whose advances she rebuffed. He also attacked Jocasta and her husband-to-be, Duncan. But he was not connected to the men looking for "the Frenchman's gold," a reference to money sent by Louis XV of France to help in Charles Stuart's rebellion.
Back at Fraser's Ridge, Claire starts improving her medical supplies by cultivating her own penicillin from mouldy bread. It saves Jamie's life when he is bitten by a snake while hunting.
Much of The Fiery Cross is actually focused on those around Claire, while she works to be the best 18th-century doctor she can be. But at the end of the book, she, Brianna, and Roger all confess to Ian that they're from the future.
A Breath of Snow and Ashes
Claire holds down the homestead while Jamie must go off to act as an "Indian agent" for the government, which culminates in him helping start a Committee of Safety (one of the first forms of local government in the United States). On a trip to the malting shed (where they are making their own whisky), Claire is attacked and kidnapped by a group of criminals that includes a fellow time-traveller named Wendigo Donner from 1968.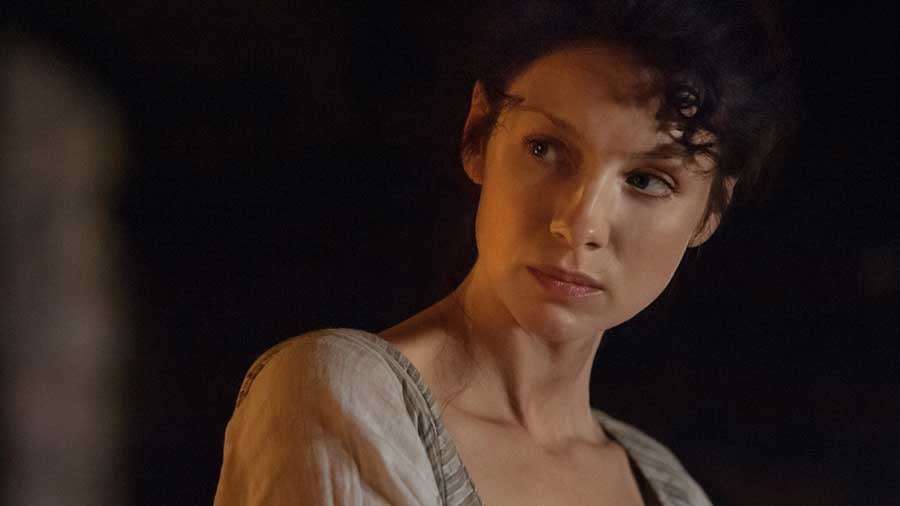 While captive, Claire is assaulted and raped. She manages to escape and Jamie, Ian, Fergus, and Co. slaughter most of the men who kidnapped her.
As she continues her medical practice, Claire manages to make her own ether and eventually uses it to perform a successful appendectomy on a sick young boy. She also treats people for a devastating plague, saving as many as she can.
Eventually Claire's medical prowess begins to be seen as a kind of witchcraft. When a young pregnant girl named Malva is found dead, Claire tries to save the unborn baby, which lands her in jail on trial for murder. The only thing that saves Claire is the governor's need for a midwife for his wife. Due to rising political tensions in New Bern (the Revolutionary War is less than a year away at this point), Claire poses as the governor's wife so that his real wife may be smuggled out in the middle of the night.
Eventually Malva's father confesses to her murder, and Claire is exonerated and allowed to return to Fraser's Ridge. A few months pass, and Brianna gives birth to a daughter, Amanda, whom Claire says has a heart murmur that will require surgery — surgery she cannot perform safely in 1776. So Brianna, Roger, and their two children travel back through the stones to the 20th century.
Claire and Jamie continue their lives at Fraser's Ridge until Donner and his companions loot their house looking for gemstones (which aid in travelling through the stones). In the riot, Ian sets the house on fire, trapping all the criminals inside. With their house gone, Jamie says they need to return to Scotland to retrieve his printing press.
An Echo in the Bone
Of course, you know what they say about the best-laid plans of mice and men — they often go awry.
Claire, Jamie, and Ian try to set sail for Scotland, but their ship is stopped by a British naval vessel that presses Jamie and Ian into service. When a second ship attacks the British ship, Jamie is forced to join a militia for a while. During the Battle of Saratoga, Claire works as a medic for the militia and must amputate one of Jamie's fingers. At the second Battle of Saratoga, Jamie's cousin, Simon Fraser, is killed. Simon's general asks Jamie to take Simon's body back to Scotland for a proper burial, so Jamie, Claire, and Ian finally set sail for home.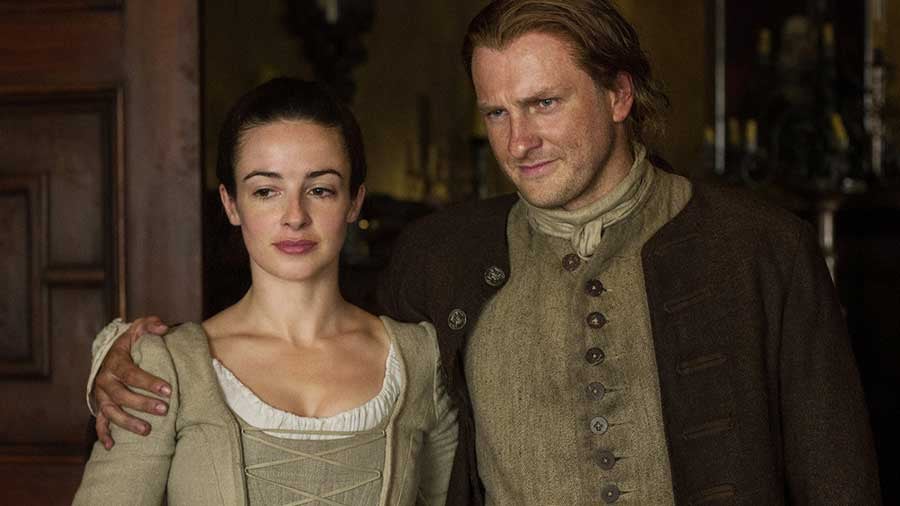 They arrive at Lallybroch to find that young Ian's father, Ian Sr., is dying, but Claire soon receives a letter from Marsali back in Philadelphia, asking her to come perform life-saving surgery on Marsali and Fergus's youngest, a boy named Henri-Christian. Claire and young Ian return to America, while Jamie stays behind to be with Ian and Jenny while Ian passes.
After Ian's death, Jenny decides to go to America with Jamie, but they miss the boat they initially were meant to be on and must take another one. When the first boat sinks, everyone in America (Claire, Ian, Lord John) think that Jenny and Jamie have perished at sea because they haven't gotten word of the travel plans changing. A British captain wants to then arrest Claire as a spy, so she marries Lord John for protection. The two eventually become intimate — not because they love each other, but out of their shared grief for Jamie.
Written in My Own Heart's Blood
Jamie and Claire are finally reunited (again) and reconcile, even though Jamie has a lot of feelings to work through about Claire and Lord John. But as the country is in the throes of the Revolutionary War, Claire and Jamie don't have much choice but to join the fight.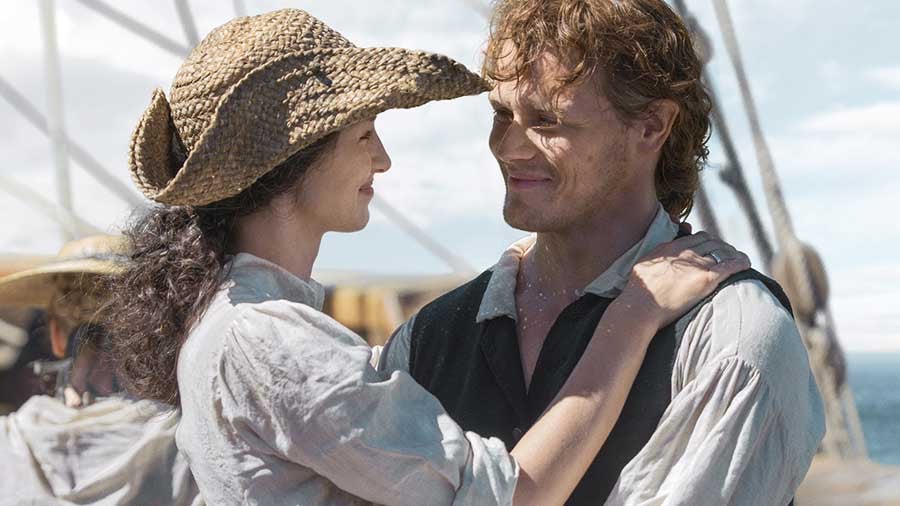 They join General Washington's army, but within a month Claire is shot, and Jamie resigns his post to stay with her as she recovers. They eventually decide to return to Fraser's Ridge, but are waylaid by the death of Henri-Christian, who dies in a fire in Fergus's print shop. The grieving Frasers and Murrays move to Savannah, Georgia, to start again, but when the British invade the city, Jamie takes Claire, Ian, Ian's wife Rachel, Jenny, and Fergus's eldest son, Germain, back to Fraser's Ridge. Fergus, Marsali, and their two daughters remain in Savannah.
Back at Fraser's Ridge, the man who raped Claire those many years ago when she was captive appears. Jamie leaves to find him and kill him, while Brianna, Roger, and their two children show back up at Fraser's Ridge.
While Claire has been embroiled in the Revolutionary War, Brianna and Roger have been having a time-travelling adventure of their own that involves Jemmy being kidnapped and all of them ending up decades farther back in time than they meant to go, 1739. But they are eventually able to find each other and get back to Claire and Jamie. And that's where the latest book ends.
If Outlander manages to go eight seasons, suffice to say that there is still plenty of action and adventure in store for the characters.