What Happens in the Fifty Shades Darker Film?
8 Major Things You Can Expect to See in Fifty Shades Darker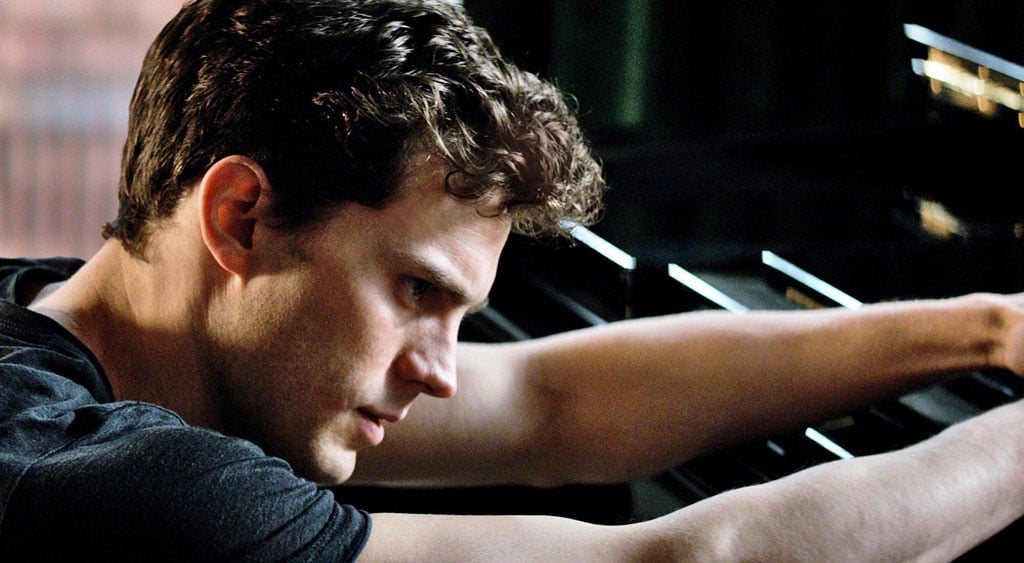 It's been more than a year since Fifty Shades of Grey hit cinemas, leaving a massive hole in our lives because we didn't get to see Christian Grey chase after Anastasia Steele after she shouted "No!" before those lift doors closed. And with less than a year until the franchise's second instalment, Fifty Shades Darker, comes out, that satisfying feeling of seeing Jamie Dornan on the big screen again is getting closer by the day. While the first movie just scratched the surface of the complex emotions behind Christian's beautiful eyes (and controlling behaviour), Darker will give new meaning to the phrase, "What the actual f*ck." We've already seen a handful of steamy set photos and a trailer, but just in case you need more to satisfy your "non-vanilla" craving until then, here are eight major things that you expect to see in Darker next February.
1. Ana and Christian's lives fall apart without each other. While the end of Fifty Shades of Grey left fans (who didn't read the books) with a little bit of hope that Christian might stop the lift and make things right again, that's not at all what happens. Ana and Christian don't speak for days after she leaves, which causes both of their lives to slightly unravel. Ana starts her new job as a personal assistant to Jack Hyde, a big-time book publisher, but her grief causes her to stop eating, lose weight, and not properly function in everyday life.
2. They then get back together. After Ana and Christian both attend a photo gallery exhibit for her friend José (the one that has a massive crush on her), they kiss in an alleyway and pick up right where they left off.
3. Christian screws with Ana's career. Throughout their romance, Ana insists that she wants to make her own way in the publishing word without relying on Christian or his money. So when he buys the company that she currently works for because he doesn't trust Jack (he also freezes the company's accounts so Ana and Jack can't go on a business trip together), Ana is furious.
4. Christian's instincts about Jack turn out to be spot on. It becomes very clear very quickly that Jack is an inappropriate and dangerous boss. In addition to continuously asking Ana out for after-work drinks and making her uncomfortable by invading her personal space, he also ends up cornering her in their office one night to try and blackmail her. He presents her with her personal emails with Christian that she sent on her work computer and threatens to expose her if she doesn't give him sexual favours. He then assaults her before she manages to escape. Christian has him fired and confiscates his work computer.
5. We finally meet "Mrs. Robinson." Elena Lincoln, who will be played by Kim Basinger, comes face to face with Ana when they all attend a masquerade ball at the Grey's house together. When Elena finally realises that Christian is in love with Ana and doesn't see her as just a submissive, she becomes short with Ana and tries to sabotage their romance out of jealousy.
6. A dangerous stalker is thrown into the mix. While Jack presents his own problems for Ana, it's one of Christian's former submissives, Leila Williams (played by Bella Heathcote), that really takes things up a notch in Darker. After Leila's boyfriend dies in a car crash, she has a mental breakdown and becomes obsessed with Ana and her former relationship with Christian. She begins to stalk Ana and eventually breaks into her apartment and threatens her at gunpoint. Christian shows up and talks her down, but the whole situation has Ana worried that Christian won't be satisfied with their "vanilla" relationship.
7. Christian proposes to Ana. When Christian fears Ana may be leaving him again, he quickly proposes to her. She says she needs time to think about it and he leaves on a business trip in his helicopter, Charlie Tango. The helicopter then disappears from radar and Christian is missing for several hours, but when he returns to his apartment safely, he tells his family that both the helicopter's engines failed and he thinks someone was trying to kill him. Because Ana thought he had died, she realises she wants to be with him forever and accepts his proposal.
8. Jack Hyde is not done. After Ana accepts Christian's proposal, his family throws him a party for his 28th birthday at their home. Jack, however, is watching the entire thing from outside, and in addition to revealing he sabotaged the helicopter, he also swears revenge on Christian because they are connected in more ways than one.