What Is Sir Carter's Full Name?
Beyoncé Just Confused the Hell Out of Everyone With Her Twins' Names
After weeks of waking up in the middle of the night and worrying that Beyoncé and JAY-Z had welcomed their twins without letting us know, their arrival was finally confirmed in early June. The couple then waited a whole month before they revealed the first photo of their little ones, Rumi and Sir, and it was completely worth the wait. While the photo of Beyoncé cradling her newborns in a earthy and natural scene similar to that of her pregnancy reveal almost made us pass out, it was her caption that really sparked emotion in her fans. "Sir Carter and Rumi 1 month today. 🙏🏽❤️👨🏽👩🏽👧🏽👶🏾👶🏾," she wrote. While the twins' names were already rumoured to be Rumi and Sir (they also filed paperwork to trademark them), the order the singer put them in has raised some eyebrows. JAY-Z's real name is Shawn Carter, but Beyoncé didn't call them Rumi and Sir Carter. Does she mean that Sir Carter is one name and should always be referred to as Sir Carter? And Rumi will stand on its own like Madonna? Or, if she meant nothing by it, is Sir's name really Sir Carter Carter?
LISTEN Y'ALL, SHE SPECIFICALLY PUT SIR CARTER AND RUMI, NOT SIR AND RUMI CARTER. WE WILL REFER TO KING #1 BY HIS COMPLETE NAME, SIR CARTER pic.twitter.com/37bgVVzHWI

— drake (@beygency) July 14, 2017
Does it mean that lil Sir Carters full name is Sir Carter Carter? 🤔🤔 #beyoncetwins

— 👸🏽 (@CandidKristina) July 14, 2017
So is his full name Carter Carter? Carter Knowles? Carter Knowles Carter? IS HIS FIRST NAME SIR?? #beyoncetwins

— Mercedes Mehling (@mrs80z) July 14, 2017
So wait is one of #beyoncetwins named Sir Carter Carter? Someone please help

— Emma Willms (@ERWillms) July 14, 2017
So will it be Sir Carter and Rumi Knowles?? Does Rumi not get a last name? Who knows! #beyoncetwins

— latina feminist :) (@mcviana26) July 14, 2017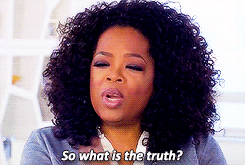 Image Source: Giphy