What Is the Song That Plays in All Black Mirror Seasons?
Have You Ever Noticed This 1 Song Plays in Every Season of Black Mirror?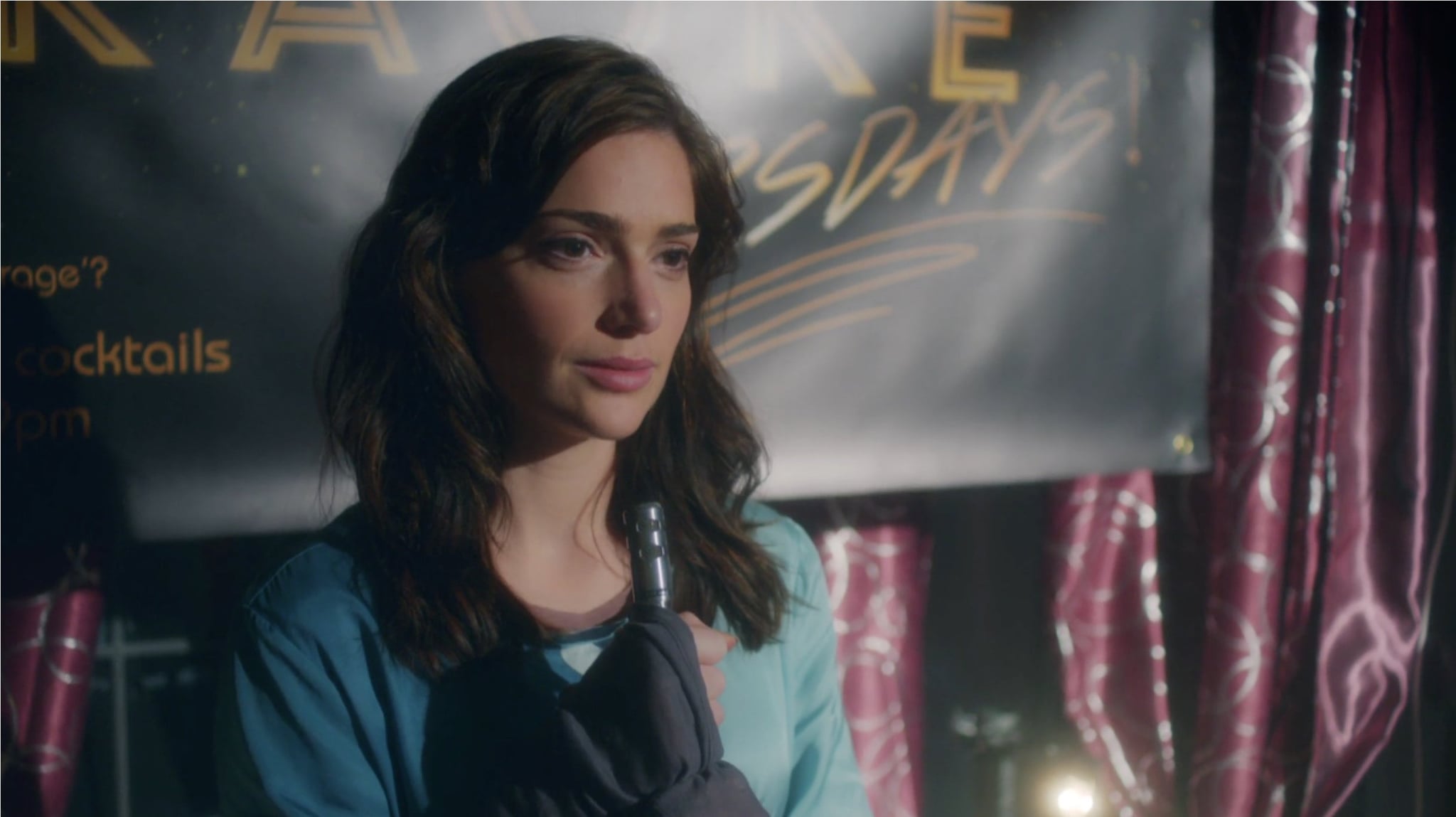 "You can blame me, try to shame me, and still I'll care for you . . ."
If you're a Black Mirror fan, there's a chance the above lyrics have been burned into your memory, whether you realise it or not. In each season of Charlie Brooker's dystopian anthology series, Irma Thomas's "Anyone Who Knows What Love Is (Will Understand)" plays in one of the episodes. Most recently, the haunting, romantic ballad is a major part of the season four episode "Crocodile." It's also appeared in season one's "Fifteen Million Merits," season two's "White Christmas," and season three's "Men Against Fire." So, what's the deal with that song?
According to Brooker, it all started with a creative choice in season one, when Jessica Brown Findlay's Abi belts out the song during a reality competition show, "Hot Shot." It's her one chance to escape a life of endless physical drudgery, and the heartbreaking nature of the scene is greatly enhanced by her song choice.
"It was originally selected for ["Fifteen Million Merits"] because it was, it has the sound of a timeless haunting classic, yet wouldn't be familiar to most viewers," Brooker explained to The Wrap. "The idea was to have the character of Abi sing a song of earnest beauty."
The song pops up for the second time when Beth (Janet Montgomery) selects it as her karaoke bar song in the bleak season two episode "White Christmas," and again in season three's "Men Against Fire" when a character sings it while holding someone else at gunpoint.
Annabel Jones, Brooker's coshowrunner, revealed that the motivation behind bringing it back each season was because Brooker "liked the idea of nesting all the episodes together in an artistic universe of sorts."
"Oh, I think you know it is just — it's an Easter egg," Jones told The Wrap. "I think it's something we just love and find very emotive. And it's something that's really worked for us as a motif. And so if we can bring it back in and it adds to the overall sense of the universe or connection between some of the things that we're talking about, then that's great. But it is a lovely piece of music."
It might be lovely, but the song definitely adds an extracreepy vibe to season four's "Crocodile," as it plays over and over again while the episode's unhinged protagonist spirals out of control. Just another day in the life of Black Mirror, right? If your memory needs a refresher, listen to the original version of "Anyone Who Knows What Love Is (Will Understand)" below.