What Song Plays at the End of Mother?
Even the Song at the End of Mother! Is Loaded With Meaning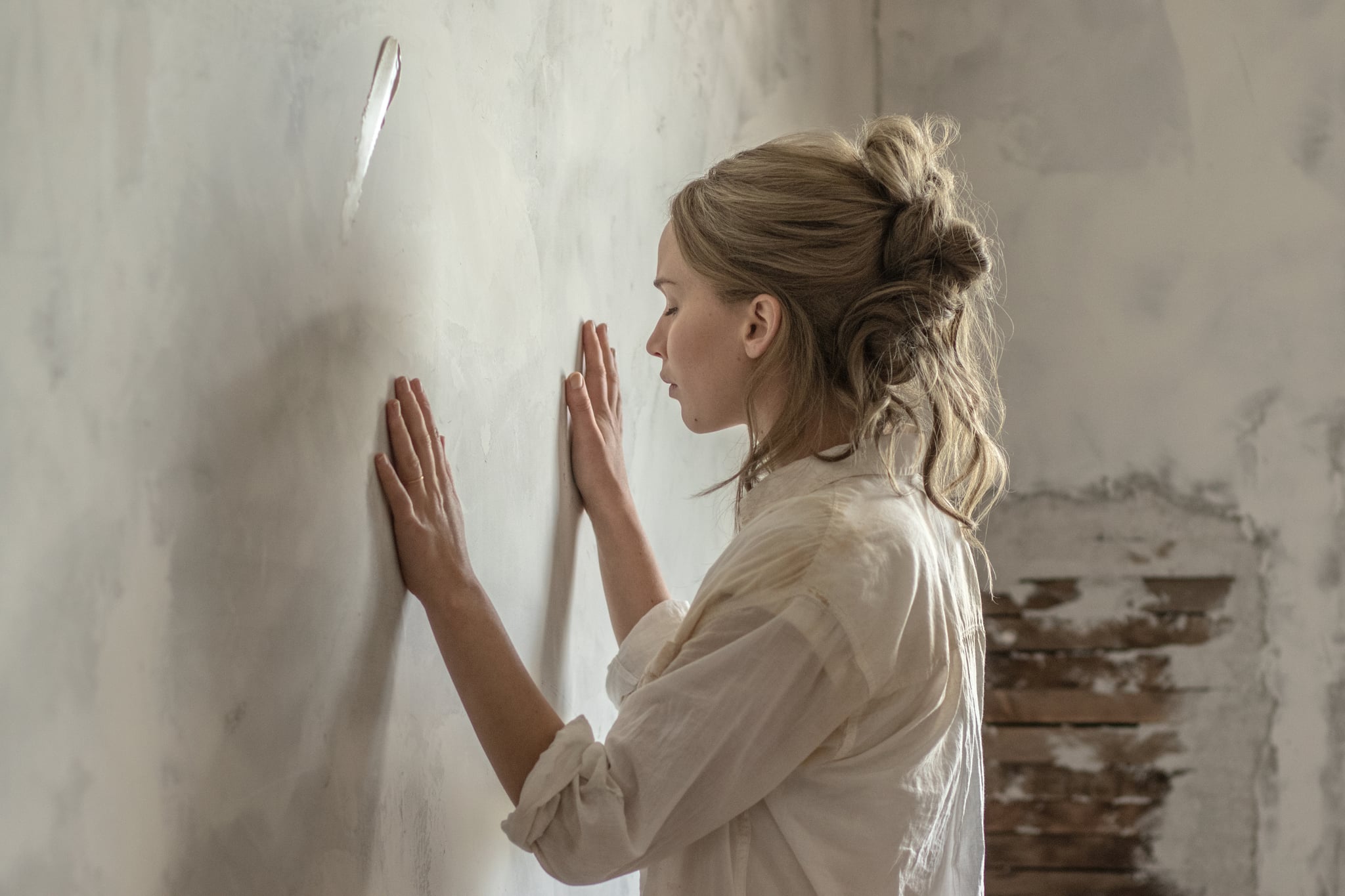 SPOILER ALERT! Plot spoilers for Mother! follow.
Darren Aronofsky's Mother! is a hot topic of debate, and it's only just hit cinemas. After early screenings of the film, audiences and critics have been picking apart the ending and debating the film's themes, but one thing's for sure: every aspect of the movie is intentional and loaded with meaning, including the song that plays over the final credits.
The movie doesn't have much of a soundtrack or score (Aronofsky has confirmed this is by design), which makes the catchy '60s pop song that plays at the end all the more jarring. The song is "The End of the World" by Skeeter Davis (not to be confused with REM's "It's the End of the World"), and though it feels a bit out of place with the movie's tone, the lyrics couldn't be more spot-on with how the movie ends. In the film's final scenes, Mother (Jennifer Lawrence) burns the house down, leaving Him (Javier Bardem) to remove her heart as her final selfless act of love as he literally starts the world over again. The song lyrics include, "Don't they know it's The End of the World / It ended when I lost your love. " The song essentially gives a mouthpiece to what happens to Mother! in song form, especially since the song has so many references to Mother Nature.
The lyrics

Why does the sun go on shining?
Why does the sea rush to shore?
Don't they know it's The End of the World
Cause you don't love me any more
Why do the birds go on singing?
Why do the stars glow above?
Don't they know it's The End of the World
It ended when I lost your love
I wake up in the morning and I wonder
Why everything's the same as it was
I can't understand, no, I can't understand
How life goes on the way it does
Why does my heart go on beating
Why do these eyes of mine cry
Don't they know it's the end of the world
It ended when you said goodbye
Why does my heart go on beating
Why do these eyes of mine cry
Don't they know it's the end of the world
It ended when you said goodbye
The song