What Is Travis Scott's Real Name?
Here's Why Kylie Jenner and Travis Scott's Baby's Last Name Is Webster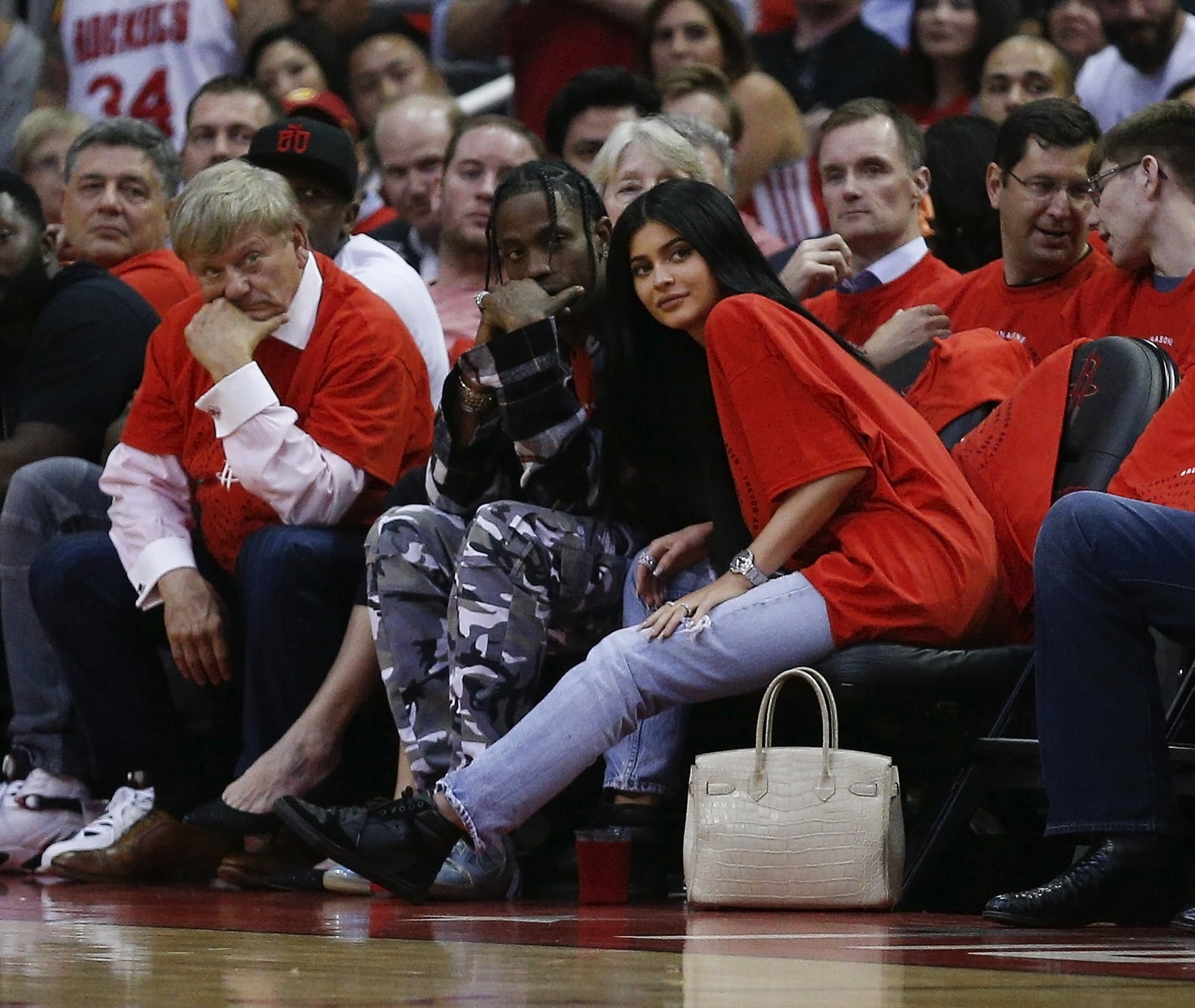 Image Source: Getty / Bob Levey
While Kylie Jenner's boyfriend, Travis Scott, has been relatively quiet about their relationship and the birth of their first child, fans were shocked when Kylie revealed the baby's full name: Stormi Webster, taking her father's last name. Many know him as Travis Scott, others know him as La Flame or Cactus Jack, and Kylie knows him as "baby," but Travis's real name is actually Jacques Webster.
The 25-year-old rapper has been using the stage name Travis Scott since the beginning of his music career, telling Grantland back in 2014 where the nickname came from. "My uncle's name is Travis," he told the website. "He was like my favourite uncle. My favourite relative. I looked up to him . . . He always just had swag. He played golf and sh*t. . . Always made good decisions, good business decisions." Welcome to the world, Stormi Webster!