When Will Harry and Meghan Announce Their Baby's Name?
Why Meghan Markle and Prince Harry Will Probably Wait to Reveal Their Baby's Name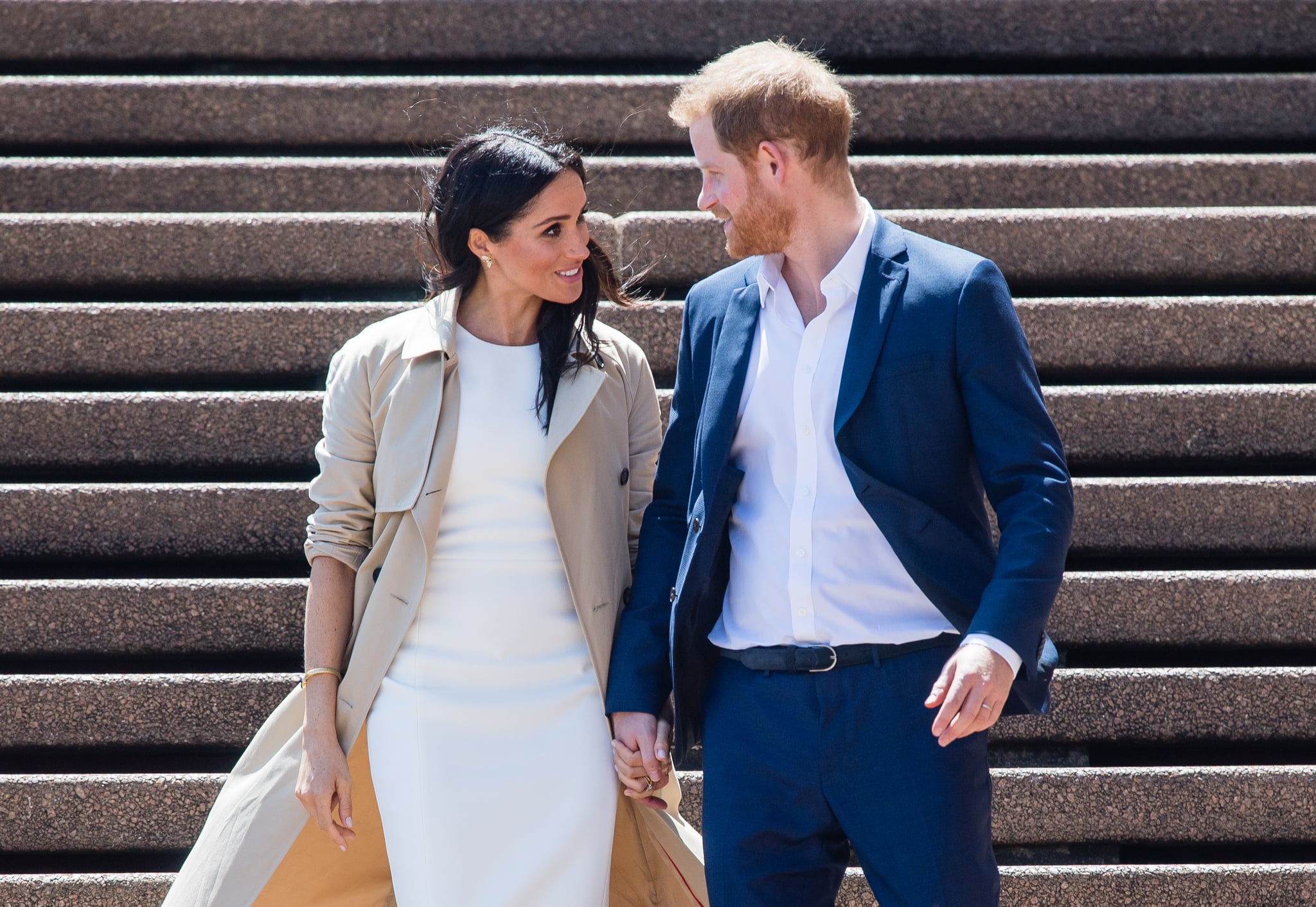 In case you've been living under a rock, Meghan Markle and Prince Harry are going to be parents! Even though the Duchess of Sussex is expected to give birth in late April, the couple has chosen to keep the sex of the baby a surprise, which means for now, we can only speculate what the little one's name will be. The 37-year-old royal did admit, however, that she already has a "long list" of possible choices, but it'll be a while until we find out what she and Harry decide on.
Even after the baby is born, it could take days, or even a whole month until the moniker is revealed. While there is no specific rule that states that royals have to wait to publicly announce their children's names, commentator Victoria Arbiter told Town and Country that it's tradition. "On one hand there's a desire to inform the families before a public declaration is made, and any new parent appreciates having a little private time to get to know their new addition before the onslaught of announcements," she explained. "Royals, however, also have to consider the great responsibility in naming a new member of the family and I expect they want to be a hundred percent certain of their choice before announcing the name and sealing the baby's place in history."
Prince William and Kate Middleton waited two days after Prince George and Princess Charlotte's arrivals to announce their names to the public, while Prince Louis's was revealed four days later. Queen Elizabeth II, on the other hand, didn't share Prince Charles's name until a month later! Hopefully Meghan and Harry don't make us wait that long, because the suspense is already too much!
Image Source: Getty / Samir Hussein