When Will the Royal Baby Be Born?
Prince William and Kate Middleton Reportedly Back Home in London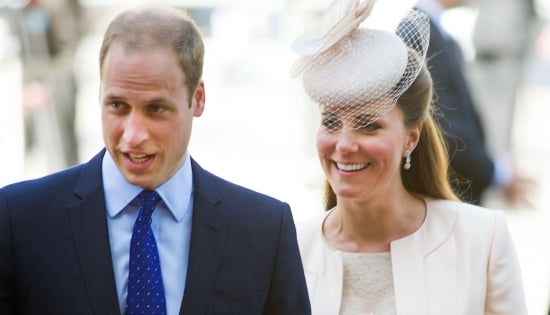 Prince William and Kate Middleton are back in London at Kensington Palace, and while the royals' office won't confirm the couple's whereabouts, there will be an announcement when Kate goes to the hospital. After spending time at the Middleton family home in Bucklebury, England, the Duke and Duchess of Cambridge reportedly left the country home with a police escort around 3 p.m. local time on Friday. The royal family has been busy preparing for the arrival of the royal baby for weeks, and meanwhile, some sources say that Kate's actual due date was July 19, not July 13, which was widely rumored to be her due date. If the later due date is accurate, the royal baby could conceivably be born as late as Aug. 2.
Details of the royal baby's birth have been kept tightly under wraps, making for lots of speculation and bets on the future heir's due date, gender, and name. On Wednesday, when Queen Elizabeth II was asked which gender she'd prefer, she replied, "I don't think I mind. I would very much like it to arrive. I'm going on holiday. No sign yet."
Stay tuned for more updates! And you can also check out The Telegraph's live-streaming coverage outside St. Mary's Hospital in Central London below.