Where Is Dragonstone on Game of Thrones?
Why Dragonstone Is Such an Important Place For Dany on Game of Thrones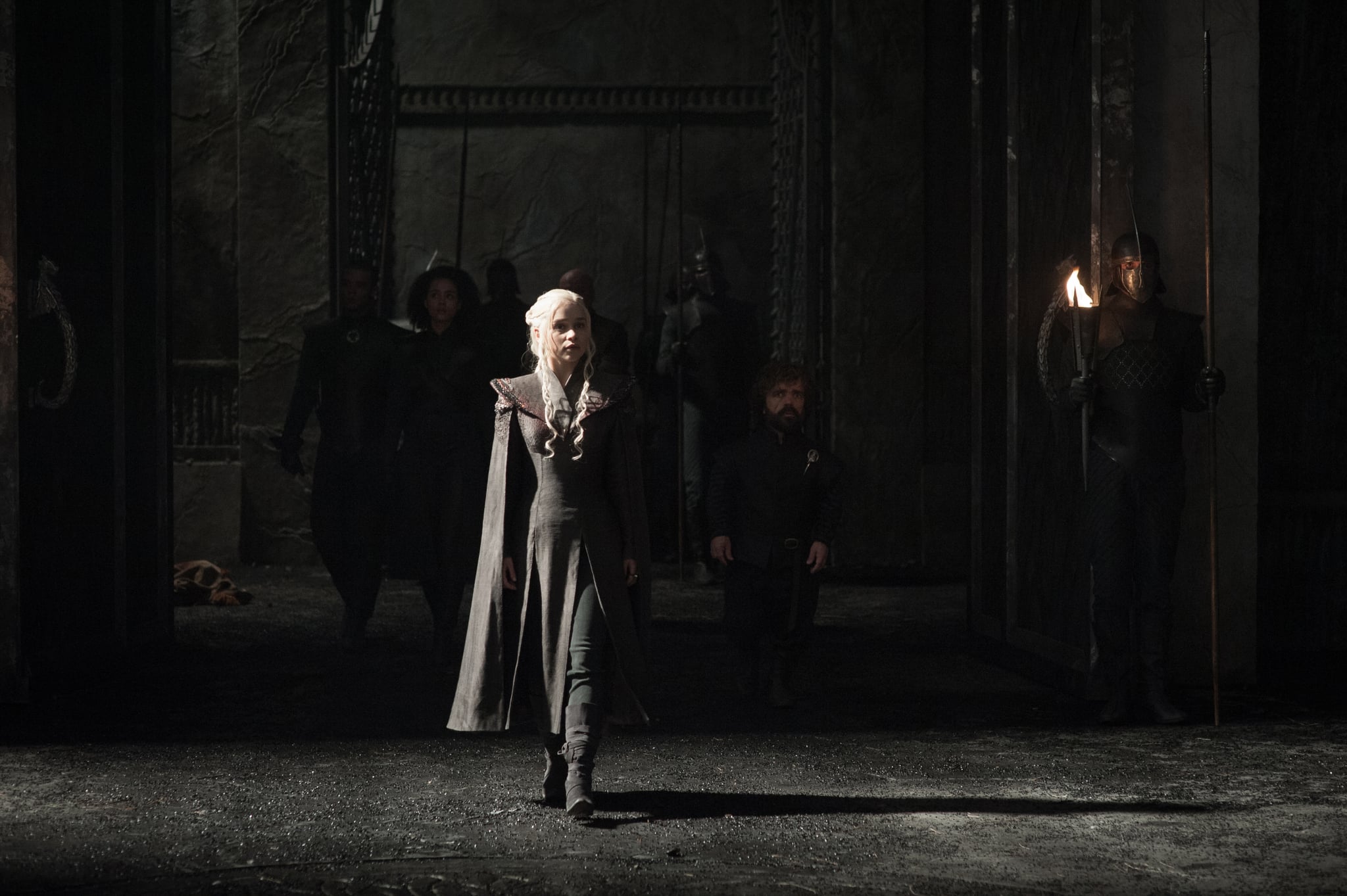 Daenerys Targaryen has made it home to Dragonstone. The season seven premiere of Game of Thrones is jam-packed with everything from planning wars to poisoning the entire Frey family, but possibly the most emotional part is watching Daenerys finally land in Westeros. It only took six seasons, but she's here and she's landed in Dragonstone, a place that we've definitely seen in earlier seasons. Let's not forget that Dragonstone is once the home to Stannis Baratheon, before his untimely death in season five. So how did it end up with Stannis if it's also the birthplace of the Mother of Dragons?
The History
For that answer, we have to go back to the beginning when the Starks, Baratheons, and Lannisters team up to take down the Mad King, aka Aerys II Targaryen, aka Daenerys's father. Yes, the Mad King lives in King's Landing because that's where the Ruler of the Seven Realms lives. However, the Targaryen family is born and bred in Dragonstone. She is born there and is forced to flea when Robert Baratheon takes the throne and Stannis takes over Dragonstone for himself. Dany and her brother, Viserys, are sent across the Narrow Sea, and she hadn't been home since. Until now.
The Geography
So where is Dragonstone? This is actually super important because it's not very far from King's Landing. In fact, the only thing separating the two locations is Blackwater Bay and, as you might remember, there's already been a Battle of Blackwater Bay. Back when Joffrey is ruling King's Landing, Stannis attempts to take the throne from him after Robert's death. They sail through Blackwater Bay and attack the Lannisters, but Tyrion uses wildfire to blow up the fleet, winning the battle. Luckily for Dany, Cersei has used up all her wildfire blowing up her enemies in the Sept last season.
The Present
The moment we see at the end of the episode was purposely silent, letting Daenerys take in her first moments of being home since she was young. Finally, she says to Tyrion, "Shall we begin?" Did you get chills? We did. The only question left is whether or not Gendry is hiding out in Dragonstone, waiting to join the Mother of Dragons in her rightful place.