Where Will Prince Harry and Meghan Markle Spend Christmas?
Harry and Meghan Will Stay With William and Kate at Christmas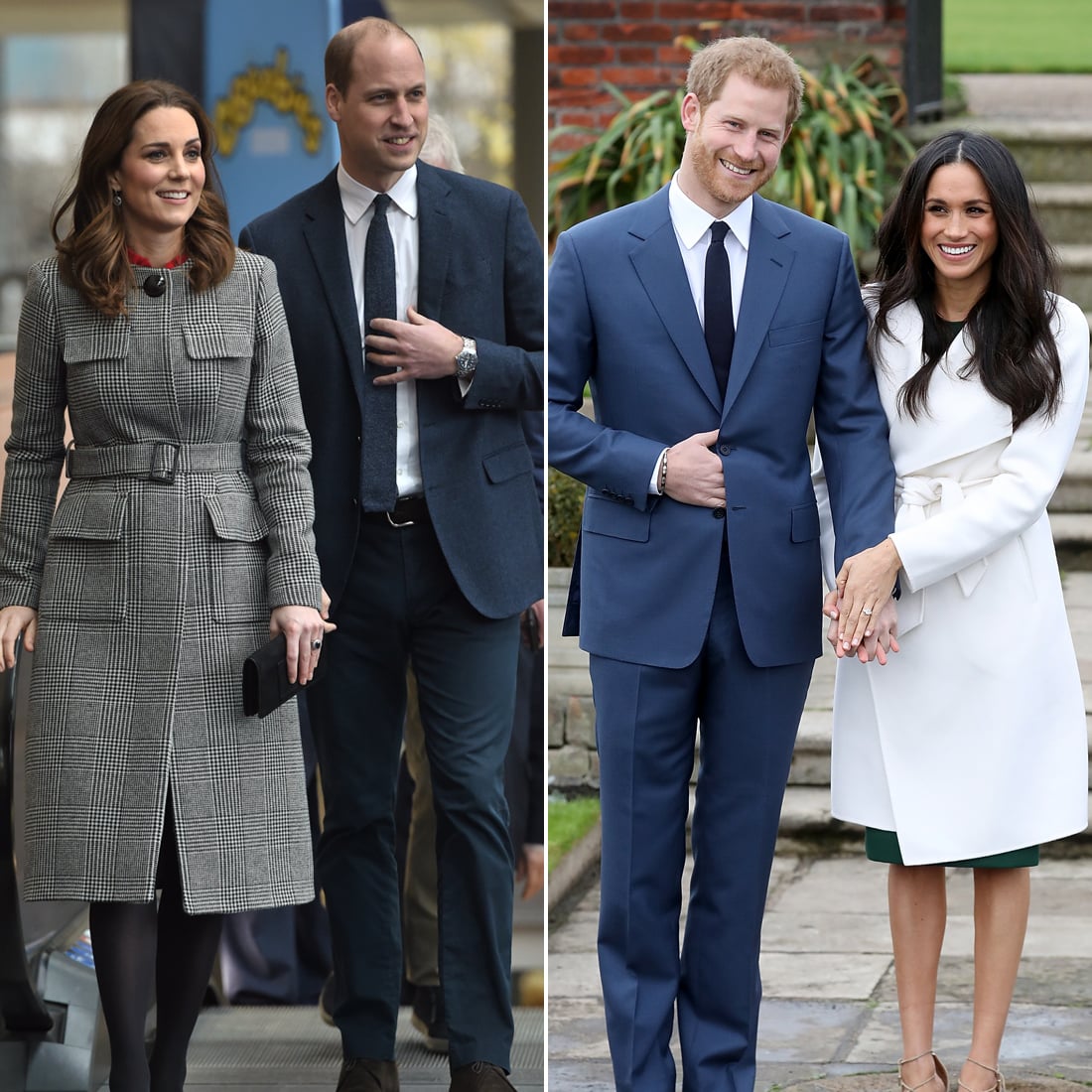 The Duke and Duchess of Cambridge will host Prince Harry and his new fiancée Meghan Markle over Christmas. Though the official royal celebrations will take place at the Queen's Sandringham Estate, William and Kate's home of Anmer Hall, which is just a couple of miles east, will be base camp for the younger generation of royals. From here, Meghan will be introduced to the many festive family traditions as she enjoys her first royal Christmas.
According to Us Weekly, the royal celebrations will begin with Christmas Eve spent at Sandringham House. In the morning, Harry and Meghan will be able to watch Prince George and Princess Charlotte open their stockings. The whole family will then attend the 11 a.m. festive service at St. Mary Magdalene Church on Christmas Day and will sit down to a Christmas dinner of roast turkey and all the trimmings. It's also tradition (much like in many British homes) to watch the Queen's annual Christmas message at 3 p.m. This year, she's expected to congratulate Harry and Meghan on their engagement, in the same year that she herself celebrated 70 years of marriage to Prince Philip.
Meghan is said to be spending Boxing Day at Anmer Hall with Kate (and, no doubt, Prince George and Princess Charlotte). She and Harry are then planning to jet off for some Winter sun before they get into some serious wedding planning in the new year!