Who Is Ana de Armas?
Meet Ana de Armas, the Actress Who's Quickly Rising Through the Hollywood Ranks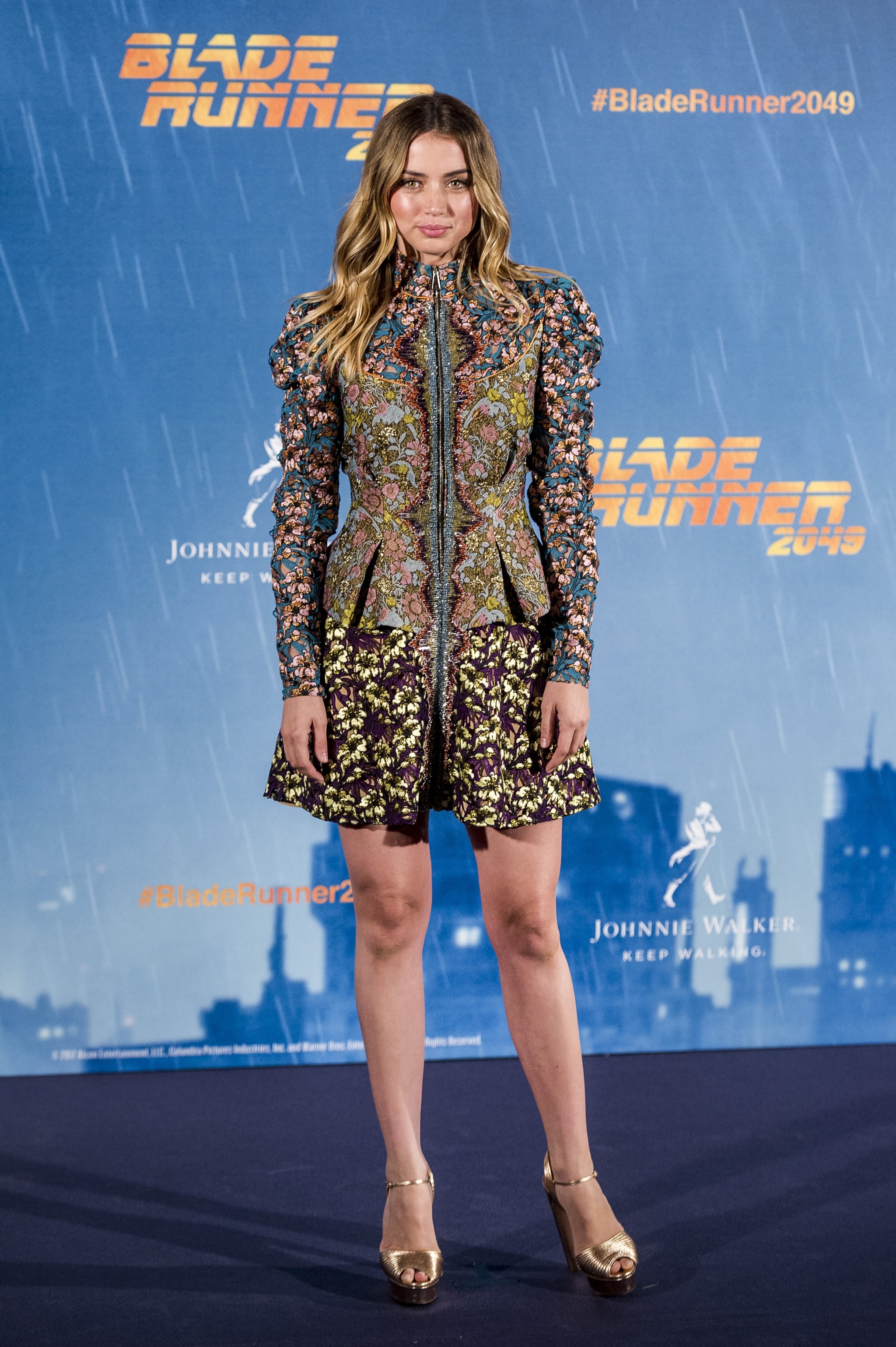 Ana de Armas is wasting no time making her mark on Hollywood, and you'd be smart to keep an eye on her. The 29-year-old is about to be everywhere with her role as Joi, Ryan Gosling's love interest in the new Blade Runner 2049 movie, and she's also set to star alongside Rosamund Pike and Clive Owens in Three Seconds, which will hit cinemas in 2018. Get to know a few key facts about Ana before your girl-crush really intensifies.
Cuba has her heart. Ana was born and raised in Cuba before she moved to Spain at age 18 in pursuit of her acting career.
She's as tough as a bull (kind of). The actress was born on April 30, 1988, making her a Taurus.
When she's not acting, she's dancing. Ana loves to share videos of her and her friends shaking what their mamas gave them on Instagram.
She's got a serious case of puppy love.The 29-year-old has a Maltese named Elvis whom she loves to travel with.
English is her second language. When Ana moved to Los Angeles from Spain, she only spoke Spanish. She started learning English after she arrived to the US.
Hands of Stone was her breakthrough film. She scored the role of Felicidad Iglesias, the wife of famous boxer Roberto Durán. It was her first role in the US, and she credits the director, Jonathan Jakubowicz, for discovering her.
She always knew she wanted to be an actress. Ana decided when she was 12 years old that she wanted to become an actress. At age 14, she started attending the National Theatre School of Cuba, and she has been in numerous roles in the US and in Spain.
Ana has shared the screen with many famous faces. She has acted alongside Edgar Ramirez and Robert De Niro in Hands of Stone, Keanu Reeves in Knock Knock, and Miles Teller and Jonah Hill in War Dogs.
She used to be a Mrs. Ana was married to Spanish actor Marc Clotet before they got divorced in 2013.
She's hoping to follow in the footsteps of Hollywood's biggest actresses. Ana has said she wants to have careers like those of Cate Blanchett, Kate Winslet, Meryl Streep, and Penélope Cruz.