Who Is Asia Kate Dillon?
Asia Kate Dillon Was the Best Choice to Kick Off the First Non-Gender-Specific MTV Movie and TV Awards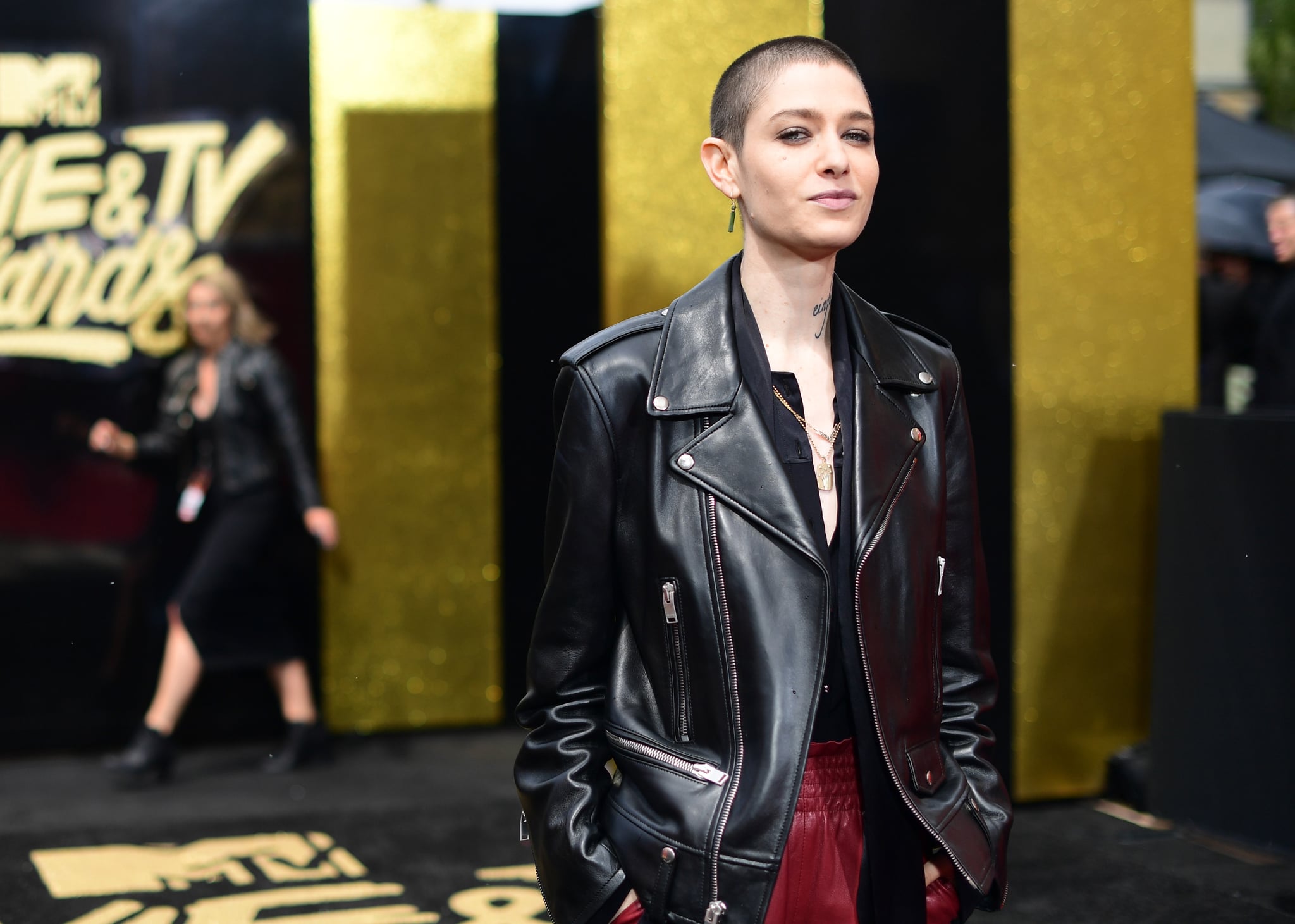 The MTV Movie and TV Awards has done away with gender labels on award categories, and what better way to honour that special accomplishment than with actor Asia Kate Dillon. Asia is the first openly nonbinary-identifying actor to be cast in a major TV series as a nonbinary character in Billions, although you probably recognize them from their role in Orange Is the New Black. The actor presented the first award of the night, which was the best actor in a movie award, won by Emma Watson for Beauty and the Beast.
#MTVAwards: Asia Kate Dillon presents gender-neutral acting award to Emma Watson https://t.co/bDgVu89Ks2 pic.twitter.com/YoyydJv4Ty

— The Hollywood Reporter (@THR) May 8, 2017
Asia could not have been more excited and proud to present the first gender-free award of the night, and their big smile says it all. While presenting, the 32-year-old actor brought up an important point: acting should "celebrate human portrayals" and actors should not be judged differently because of their gender.
This isn't the fist time Asia has spoken about award show categories. For the 2017 Emmys, the Academy asked Asia if they would like to be considered for "supporting actor" or "supporting actress," and it sparked a conversation about what qualifies for each category. Asia wrote a letter to the Academy and soon found that "anyone can submit under either category for any reason."
"Given the choice between actor and actress, actor is a nongendered word that I use," Asia said. "That's why I chose actor." They told Variety that they're "excited" for the changes that are happening. "I am grateful to be in the position to have written that letter, to have gotten a response, and to have been a part of a conversation that, regardless of whether or not I get a nomination or win, this conversation is going to shift the way that award shows happen from now on," Asia said.
We're looking forward to learning more and hearing more from Asia, who is doing their part to educate the world.
EDIT: My assigned sex is Female. My gender identity is Non-binary. Anatomy and biology are complicated. I said sex, only as in anatomy. https://t.co/LJyZ5UFPAg

— Asia Kate Dillon (@AsiaKateDillon) March 20, 2017