Who Is Blac Chyna?
9 Interesting Facts About Blac Chyna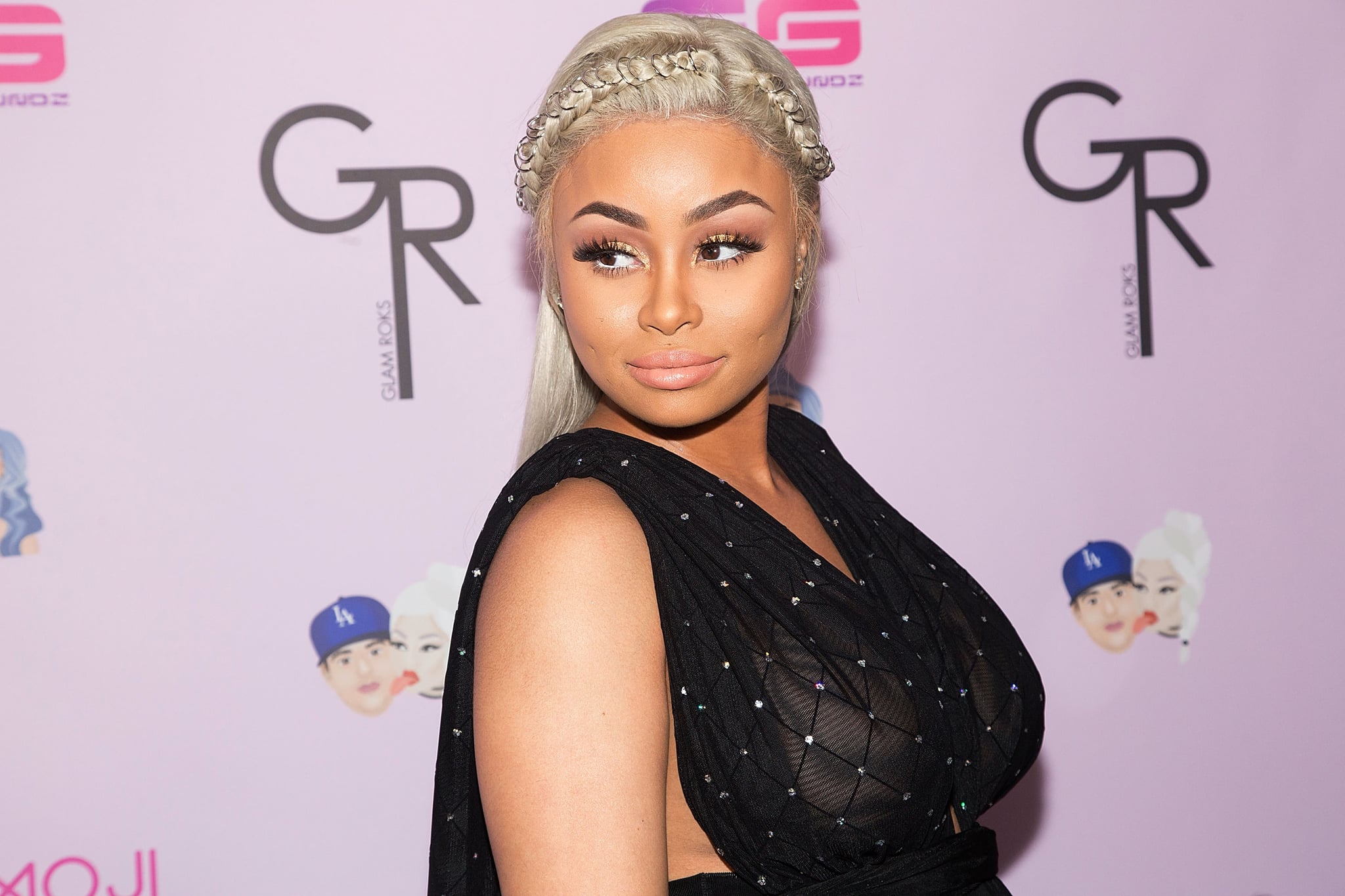 Image Source: Getty / Gabriel Olsen
It's official: Blac Chyna and Rob Kardashian are getting their own E! reality show that will document their relationship and the birth of their first child together. The engaged couple has been making headlines for months now over their supposed drama with the other members of the Kardashian family, as well as with the details of their whirlwind relationship. Before Blac Chyna makes her reality TV debut, check out nine interesting facts you might not know about her.
1. She Has Gone by Many Names
Blac, 28, was actually born Angela Renée White, but during her career as an exotic dancer, she went by several names, including Dora Renée and Cream, before finally landing on Blac Chyna. There might still be one change in the future, since Blac legally filed to go by the name Angela Renée Kardashian shortly after Rob popped the question.
2. She's Been a Stunt Double
Blac was featured in Kanye West's music video for "Monster" as Nicki Minaj's stunt double back in 2010.
3. She's a Beauty Entrepreneur
Blac owns a beauty bar in LA called Lashed, where she gives courses as a certified makeup artist and sells skin care products and liquid lipstick under her own brand, also called Lashed.
4. She's Been in a Movie
The 2012 film DGK: Parental Advisory follows the DGK crew of young skaters. Blac makes one of many celebrity cameos — DMX, Lil Wayne, and Three 6 Mafia were also included.
5. You've Seen Her in Many Music Videos
Rob's younger sister, Kylie Jenner, wasn't Tyga's first girlfriend to make it into one of his music videos. Blac — who dated Tyga from 2011 until 2014 and shares son King, 3, with him — was actually the lead role in his video for "Rack City." She was also featured in Future's "Rich $ex" and Nicki Minaj's "Come on a Cone."
6. She Has Her Own Line of Emoji
Many celebrities have expanded their brands to include emoji, and Blac recently became one of them. They're called "ChyMoji" and they include her likeness as well as Rob's.
7. Drake Name-Drops Her in His Song "Miss Me"
The rapper is no stranger to mentioning famous women he likes in his lyrics, and he refers to her stint as a dancer at Miami's King of Diamonds gentlemen's club. "Call the King of Diamonds and inform Chyna it might be well worth the flight," he raps in the song.
8. She Has Millions of Followers
Blac has more than 8 million followers across her social media accounts, including 6.7 million on Instagram alone.
9. She and Kim Kardashian Were Once Good Friends
The duo's friendship went public in 2013 when they started getting photographed together and posting photos with each other on social media. Blac was even invited to Kim and Kanye's May 2014 wedding and took her then-boyfriend, Tyga, as her date. Kim and Blac had a falling out after Kylie started dating Tyga, but it looks like they're putting the past behind them. Kylie and Blac recently posted a selfie on Instagram showing they are all on the mend, and Kim has also spoken about patching up their relationship on the latest season of Keeping Up With the Kardashians.