Who Does Evan Peters Play in American Horror Story: Roanoke?
American Horror Story: Seriously, Who Is Evan Peters Playing in Roanoke?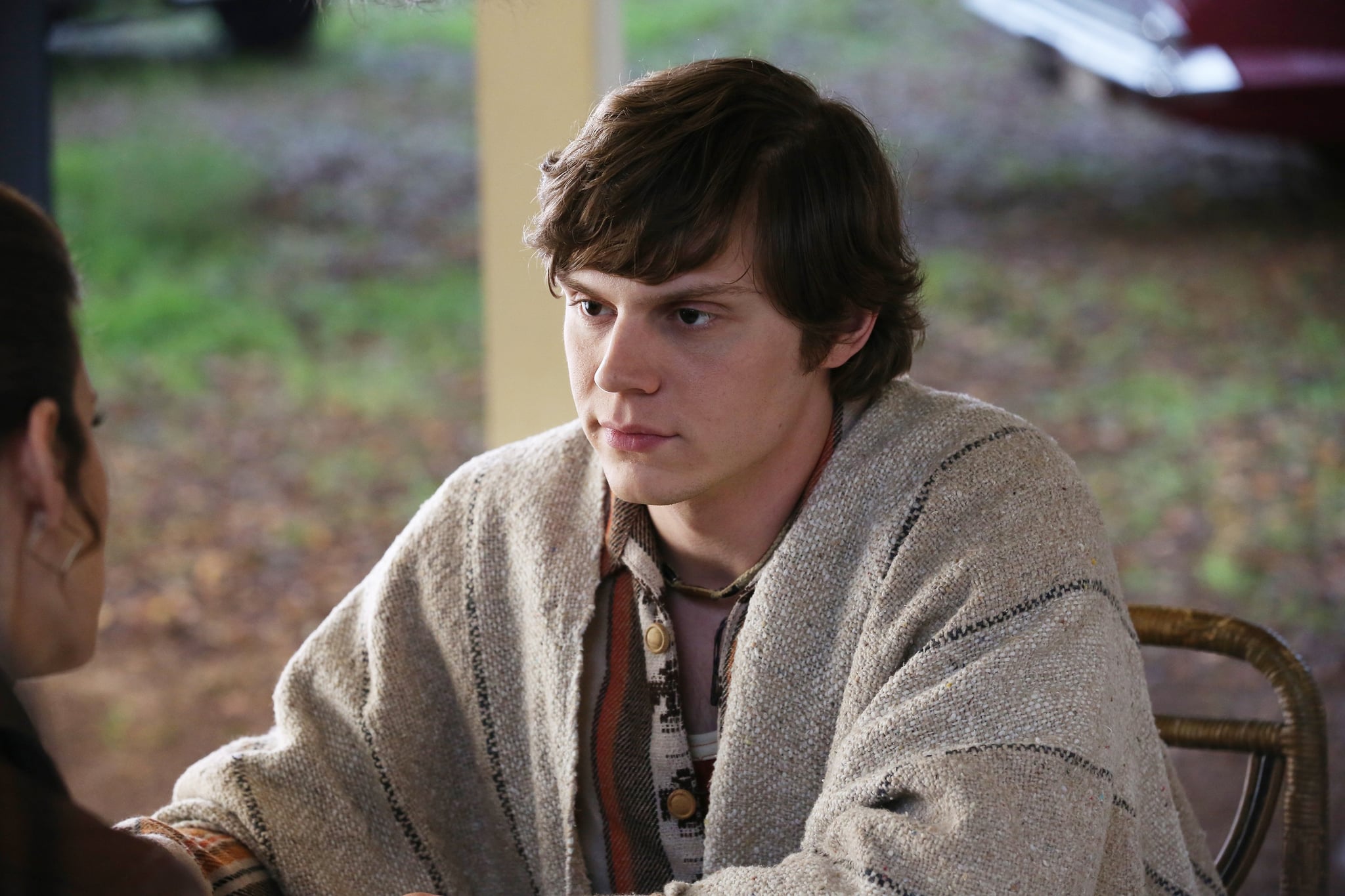 American Horror Story: Roanoke is picking up steam. We've got the theme, Roanoke, and the location, a spooky house in the country. The only thing missing is Evan Peters, our perennial AHS favourite who played a murderous ghost in both Murder House and Hotel, a murderous lobster-handed boy in Freak Show, and a murderous zombie in Coven. (We're sensing a theme here . . . ) We know he's on Roanoke because he's listed in the credits and because he dyed his hair red for the show, a styling decision he confirmed via an interview with The Wrap. But who is he playing this season? Theories abound.
Theory 1: He's the "Real" Version of the Police Officer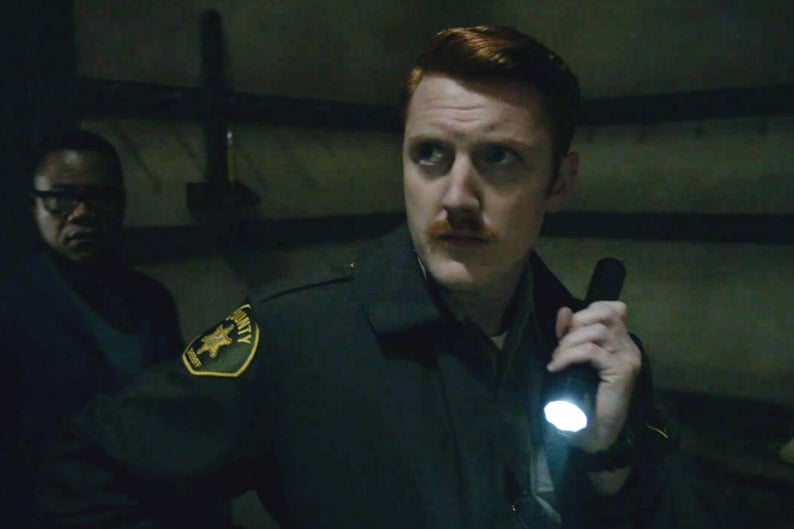 The most popular fan theory is that he's playing the "real" version of the red-headed police officer we see in the reenactments. Twitter is all about this theory, and several sites like MTV News and Hello Giggles are all but convinced.
Theory 2: He's the Pig-Headed Man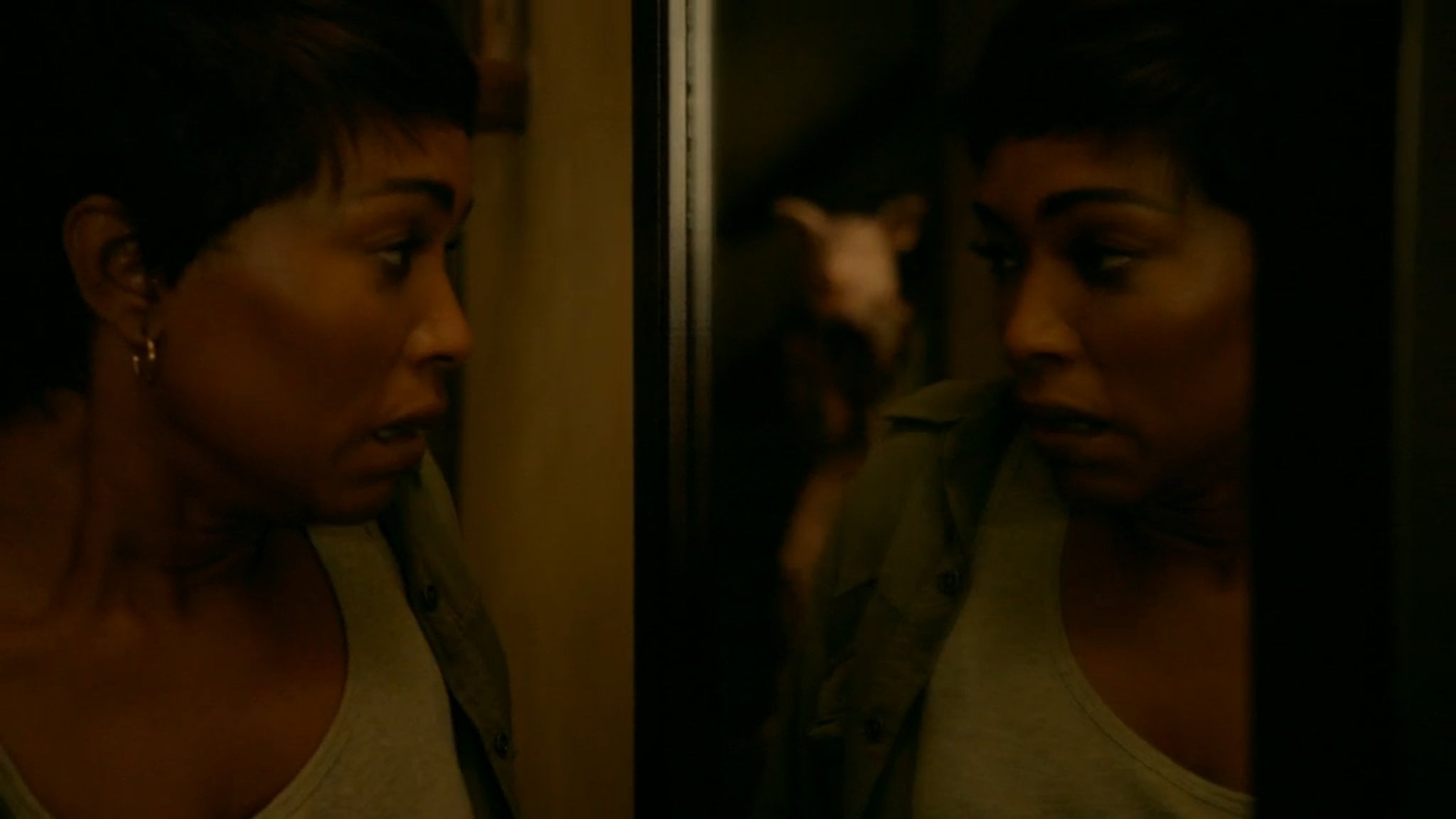 Another theory suggests that Peters is the Pig-Headed Man we've seen in chapters one and two. Twitter user jimboote thinks that the shoulder of the Pig-Headed Man looks awfully like Evan Peters's — yes, the shoulder. He might be right. While we don't think the Piggy Man from Murder House is the same individual appearing in Roanoke, this brings us to another possible season one tie-in . . .
Theory 3: He's the Grown-Up Antichrist Baby From Murder House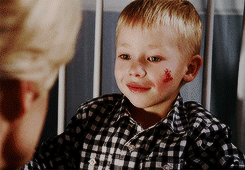 Before the season began, we speculated that it may revolve around Satan and the baby from season one. Now that we're three episodes in and we still don't know who Peters is playing, we're wondering whether he'll appear as the grown-up version of the aforementioned Antichrist baby. Remember, psychopathic ghost Tate Langdon made that kid with housewife (and noted red-head) Vivien Harmon (Connie Britton). When it comes to AHS, the idea that Peters could be playing an adult version of his own child certainly doesn't seem too far-fetched.