Who Does Liam Neeson Play in A Monster Calls?
How Liam Neeson Plays More Than 1 Role in A Monster Calls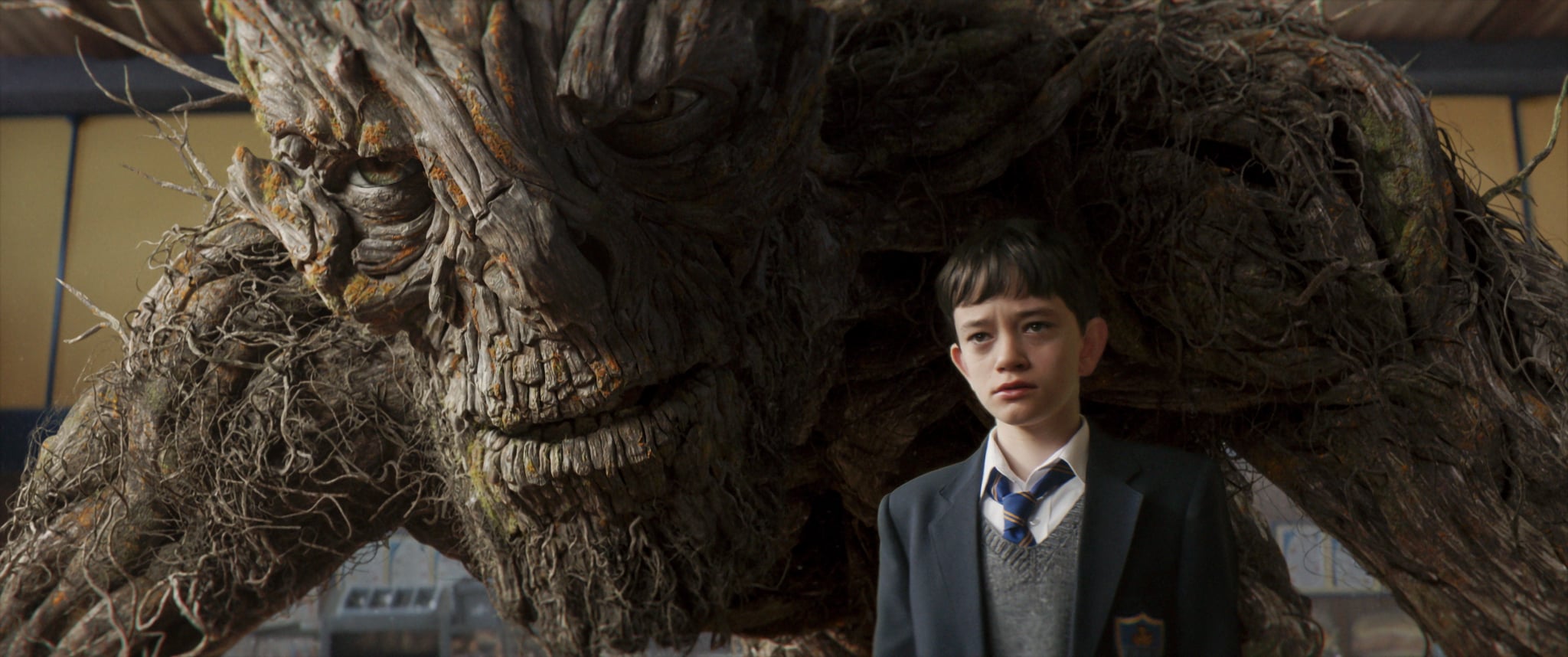 I knew from the first time I saw the trailer for A Monster Calls that I would love it. Why? Because Liam Neeson, with his calming, deep voice, is the man behind The Monster. That is to say, he voices the giant, tree-like creature that scoops up Conor (Lewis MacDougall) and tells him stories. His baritone could lull anyone into a deep sleep; just listen to him reading the first chapter of the book that the movie is adapted from.
Peaceful, right? But this isn't the only role Neeson plays in the film, which revolves around "Mum," a dying mother (Felicity Jones), and Conor, her son (MacDougall). As the pair struggles to come to terms with Mum's terminal cancer, Grandma (Sigourney Weaver) comes into the picture, but we never meet Grandpa. We only see a very short glimpse of him in a photo sitting by the stairs. You guessed it — it's Liam Neeson. This means Conor is imagining his grandfather embodying this gentle yet commanding spirit. On the one hand, it's heartbreaking that Conor has faced another tragic loss in his life. On the other hand, he's found a way to let his grandfather live on. It's only one sweet detail in a beautiful movie.