Who Does Rory End Up With on Gilmore Girls Year in the Life
Who Does Rory End Up With on Gilmore Girls: A Year in the Life?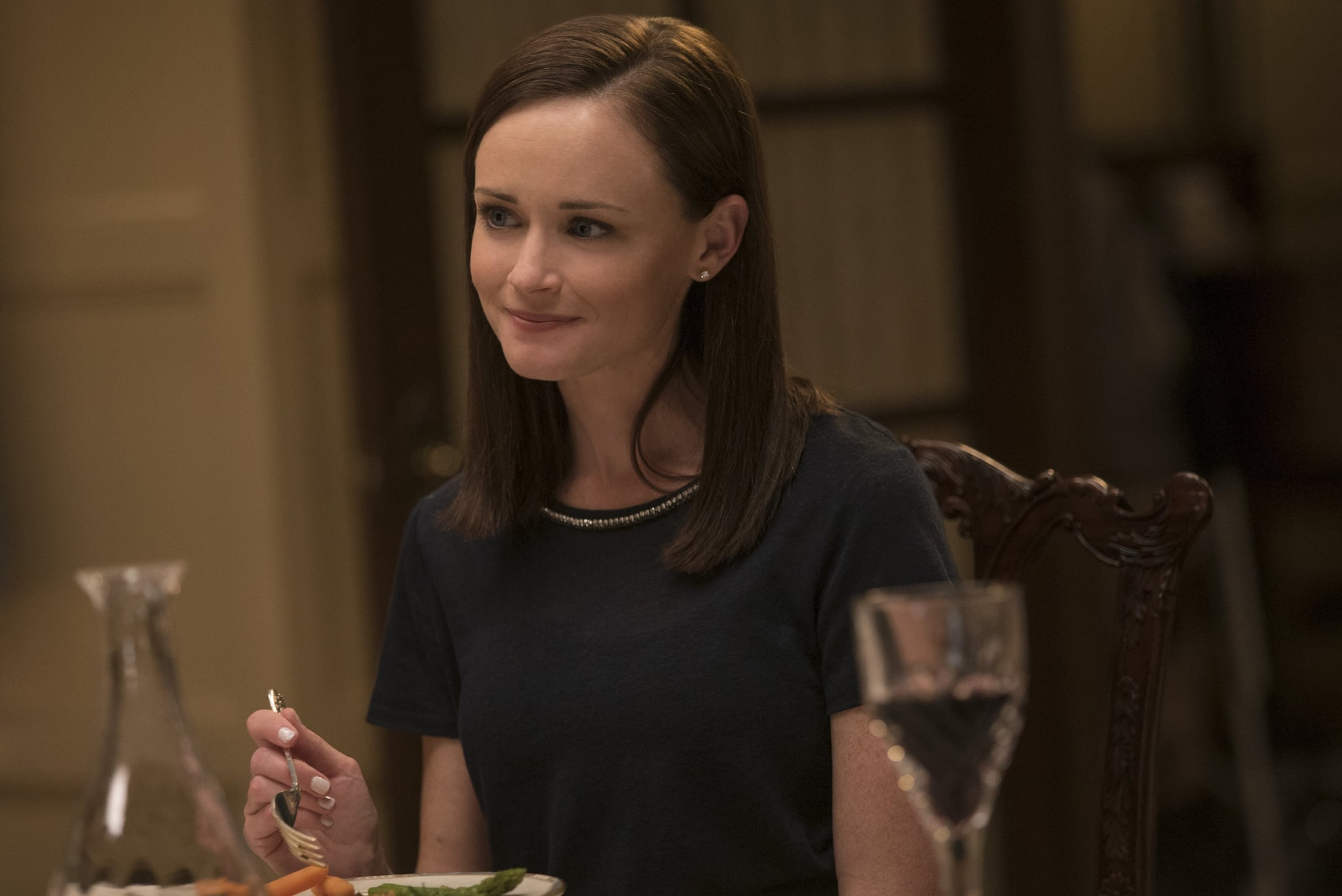 Warning: major spoilers below!
Going into Gilmore Girls: A Year in the Life, we had so many questions. The biggest one? Who will our dear Rory Gilmore end up with? Fans of the original series know she goes her own way after graduating from Yale, ending her relationship with Logan as he heads to California's blossoming tech industry. While Rory doesn't need a man to fulfill herself, the promise that all the major guys from Rory's past would return for the Netflix series got our hopes up that perhaps she could rekindle something. The answer is complicated.
Rory does rekindle her romance with Logan, but it's far from a fairy tale: he's engaged to another woman. They have an arrangement in which she gets to crash at his swanky London pad (when his Paris-dwelling fiancé is gone) and whatever happens there, stays there. Again, we find Rory sleeping with a spoken-for ex! It's actually really disappointing, especially if you've been pulling for Logan. They continue their affair until the final "Fall" episode, when they sleep together one last time before Rory ends it for good.
Did I mention Rory has a boyfriend, too? Rory has a boyfriend. His name is Paul, and we only see him in the "Winter" episode. It's a running joke that he's forgettable and Rory keeps meaning to break up with him, but he eventually breaks up with her via text in the "Fall" segment. It's kind of a throwaway plot point.
Jess makes his grand entrance in the "Summer" episode, as Rory's life is caving in around her. He gives her a pep talk when she takes over being the editor of the Stars Hollow Gazette, then he shows up in the "Fall" episode to attend Luke and Lorelai's wedding. Though they end up getting married in the middle of the night (those scoundrels!) with only a handful of people at the altar, he and Rory share a brief moment earlier that afternoon. You can clearly tell Jess is still carrying a torch for Rory.
So . . . Rory and Jess live happily ever after, right? It would be perfect to leave a window open. Rory's life isn't as complicated as it once was, Jess is single, this could be their moment! Except . . . those final four words are game-changers. Rory is pregnant, and either it's Logan's baby, a Wookie's baby, or an unknown third option. Yeah, things just got complicated.
Rory doesn't end up with Jess, Logan, or Dean, who is married with three kids and a baby on the way. She ends up with a baby. It's a polarising ending and one we'll be picking apart for quite a while.