Who Is Jane Davis on House of Cards?
Who Exactly Is Jane Davis on House of Cards?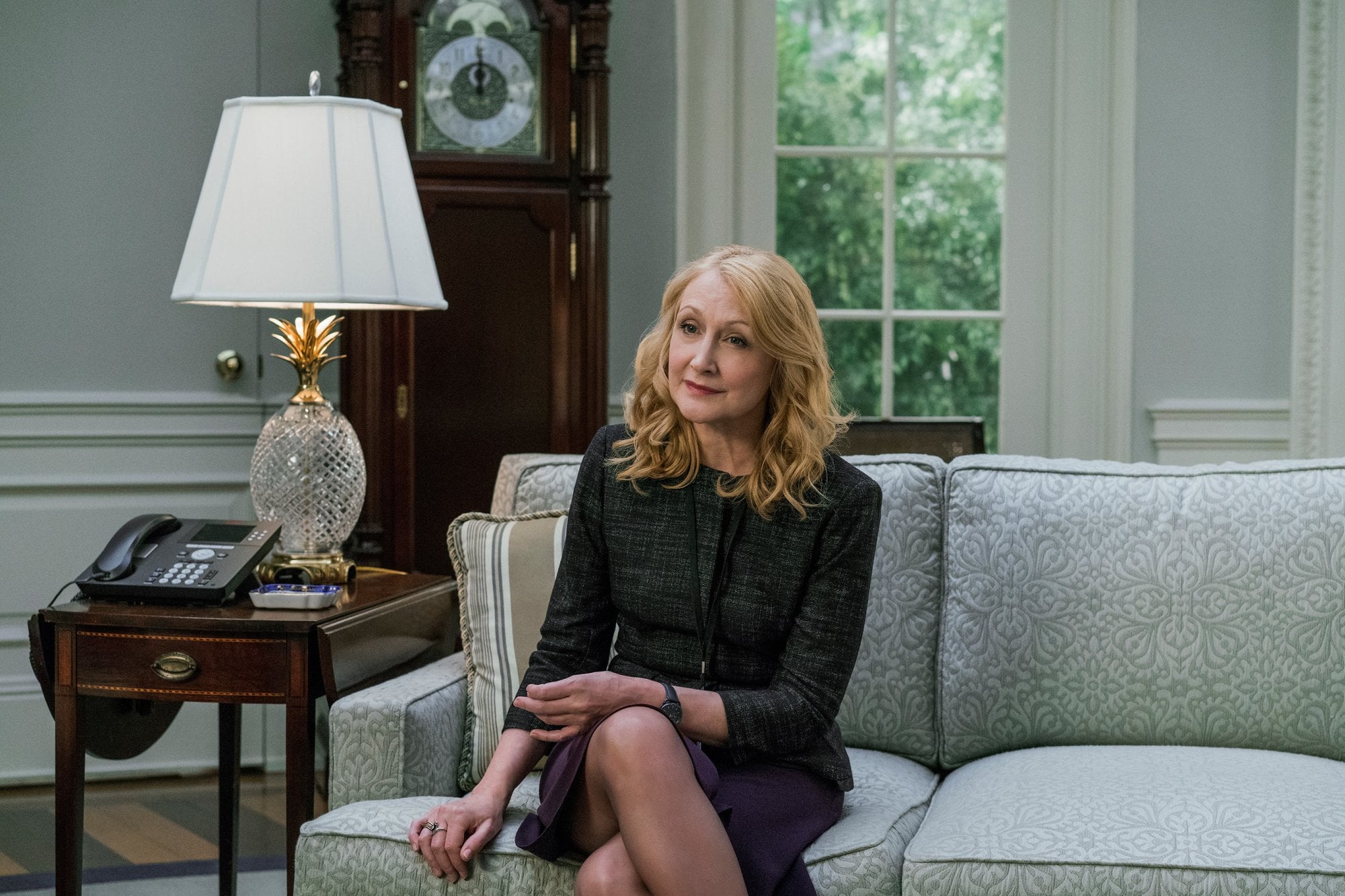 It's no surprise to anyone who watches House of Cards that for Claire Underwood, using people to her advantage is simply par for the course — no matter the consequences. This is especially true in season five as Claire gains more and more sway in Washington, while earning more significant political experience. One individual who becomes very useful to Claire very quickly is newcomer Jane Davis (played by Patricia Clarkson).
Davis is introduced midseason as the Deputy Undersecretary of Commerce for International Trade. During a meeting with Acting President Claire Underwood in episode seven, they are interrupted by a bomb scare suspected to be ICO's doing, and taken by Secret Service to a secure underground bunker. It's never really explained how Davis has the clearance to stay with Claire during the emergency, and she says she was simply told to go to the bunker by the agents. That's just the tip of the iceberg. Davis offers her help in gathering information on ICO through her "connections" with private contractors in the Middle East and is able to discover the likely location of the terrorist group's leader. Now that's a good first impression.
Claire clearly recognises Davis's potential as an asset, and throughout the rest of the season, Davis is in on much of the Underwood's plotting to preserve their power. She doesn't shy away from getting involved in the web of deception and corruption that comes with working for the Underwoods. But this is House of Cards, after all, and Davis may simply be acting on behalf of the White House for as long as it benefits her own interests.
We know Claire is anything but naive, but she has a lot on her shoulders now that she's officially president, and her reliance on Davis during her rise to power could have unforeseen consequences. While Davis is helping the Underwood administration now, who knows what could happen if someone with her influence and connections decides it's no longer in her interest to support Claire?