Who Is Jordan Peele's Wife Chelsea Peretti?
6 Things to Know About Chelsea Peretti, Your Favourite Funny Lady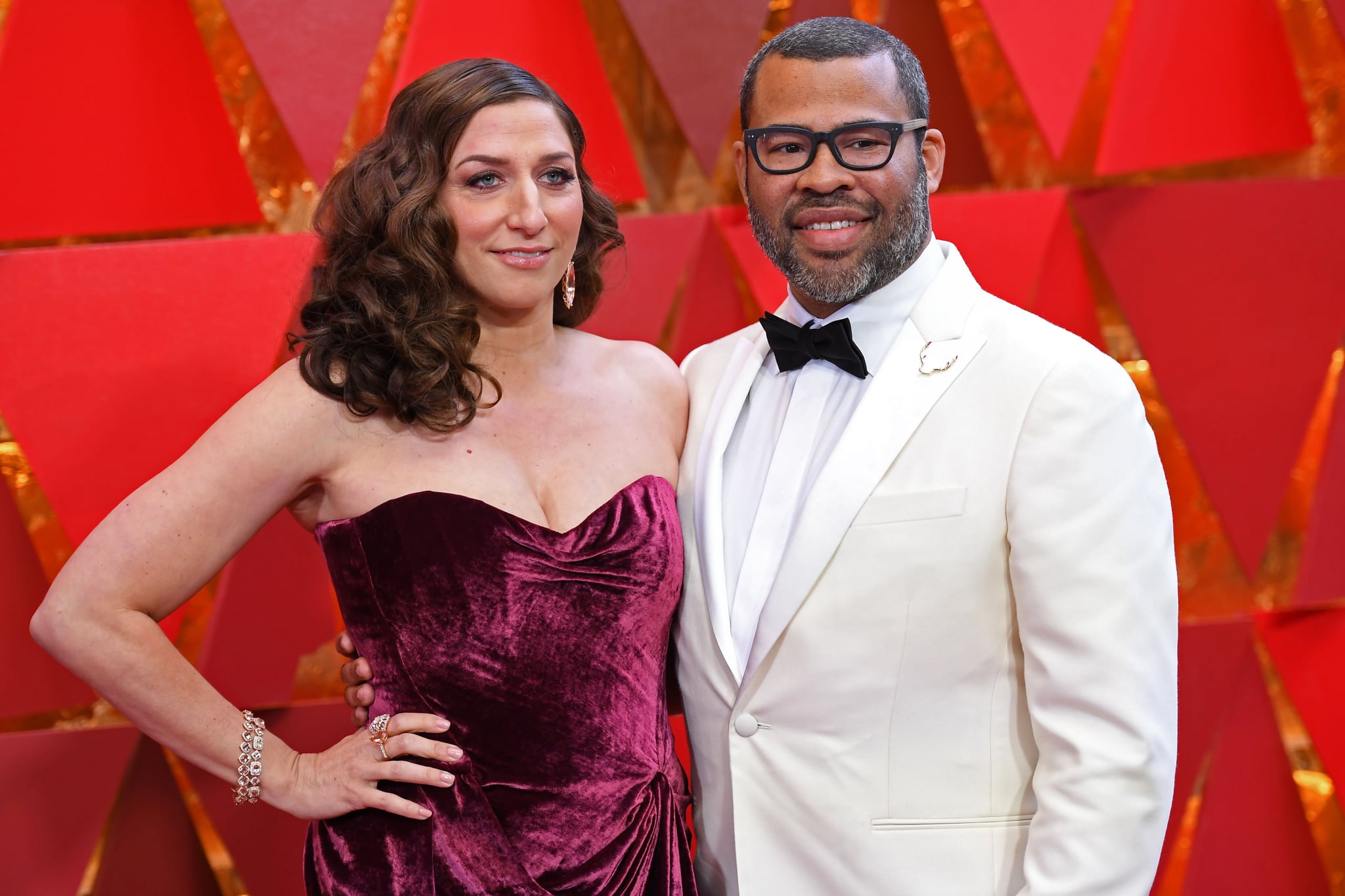 Image Source: Getty / ANGELA WEISS / AFP
Jordan Peele might be the man of the hour when it comes to the 90th Annual Academy Awards on Sunday — his film Get Out is nominated for four Oscars — but the leading lady in his life is worthy of many golden statues on her own. Chelsea Peretti and Jordan tied the knot in 2016 and they've been a power couple ever since. Chelsea is such a big deal, that you might have heard of hear before you ever knew the name Jordan Peele!
She's one funny lady. Chelsea not only stars on TV comedies and in films, but she is a stand-up comedian who tours comedy clubs and theatres all over the country.
Acting is her game. When she's not doing stand-up, the California native is showing off her acting chops all over the TV and movie world. She is best known for her role as Gina Linetti on Fox's Brooklyn Nine-Nine, which is currently in its fifth season. You can also see her in Game Night, which just hit cinemas.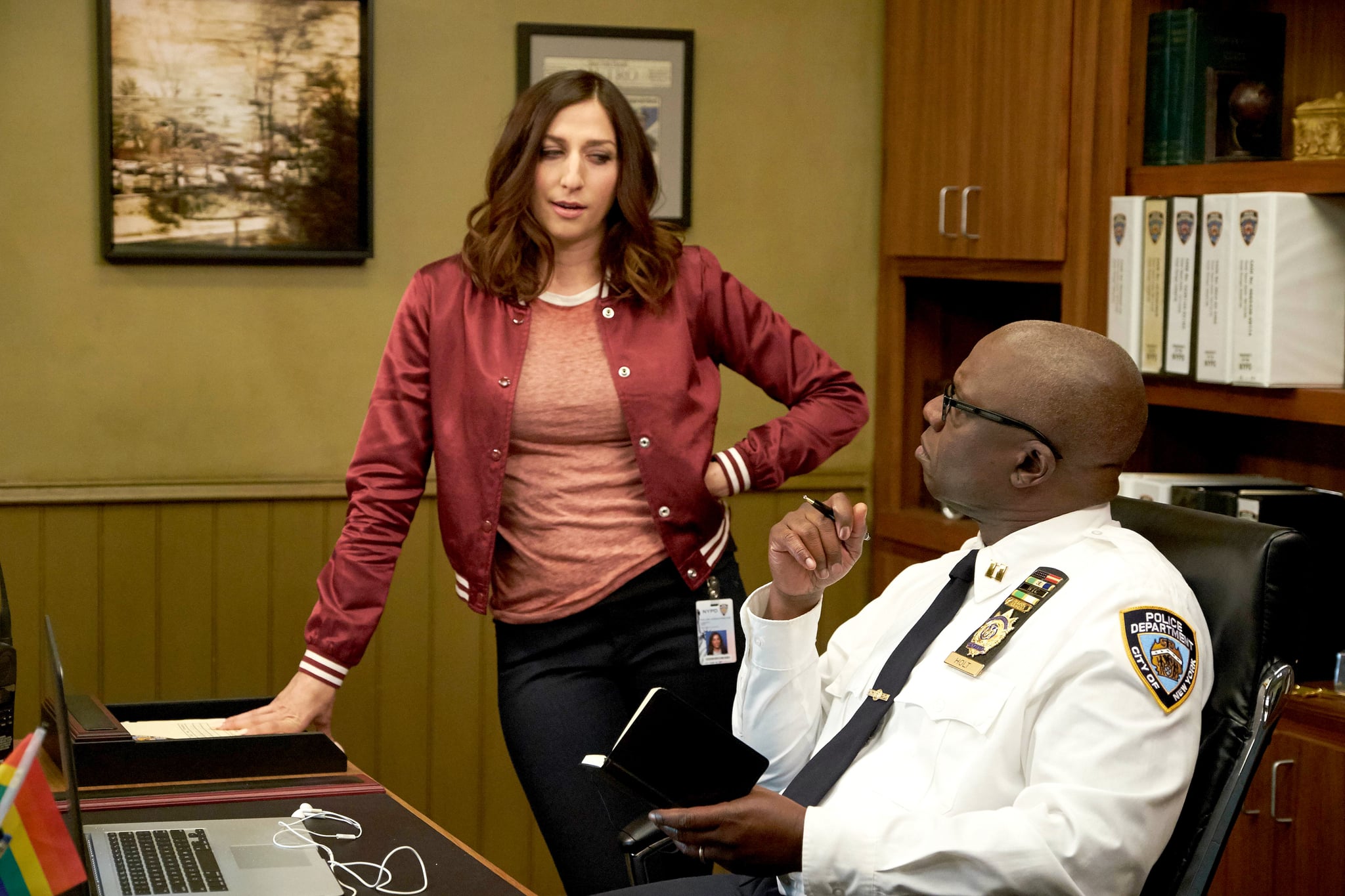 Image Source: Fox
Writing is one of her many talents. Like her husband, Chelsea is a woman of many talents. What you might not know is that the actress and comedian has written episodes of some of your favourite shows over the years: Parks and Recreation, Kroll Show, and even a few sketches for Saturday Night Live.
The duo really loves their dog. When Chelsea and Jordan got married they decided that only one family member was important enough to make it to their elopement . . . their dog! Yes, their adorable pup made it to the nuptials, and it was exactly the way these two wanted it.
Chelsea has good genes. The comedian isn't the only one in her family who has entertaining as a career. Her brother Jonah Peretti is the founder and chief executive of BuzzFeed! The two have joked that Get Out was written about their family and now we know the humour also runs in the family. "Get Out is totally about our family!" Chelsea told the New York Times in 2017. "We have this thing in our family that goes back many years, it's called 'the Coagula,'" Jonah added, making quotation marks with his fingers. "Wait, I guess you have to see the movie for that to make sense." Chelsea later added,"It's funny to me that we're both in the public eye with this movie, because it's this sinister thing. I love it."
She's outnumbered in her household. Chelsea might be able to stand alone up on stage, but being the lone female in her household is something she's getting used to. In Summer of 2017, Chelsea and Jordan welcomed their first child, a baby boy named Beaumont Gino Peele, making Chelsea officially outnumbered in her house, but we bet she doesn't mind.
P.S.: You should be following Chelsea on Instagram!