Who Is Joy Villa?
Meet the Controversial Singer Who Wore an Anti-Abortion Dress to the Grammys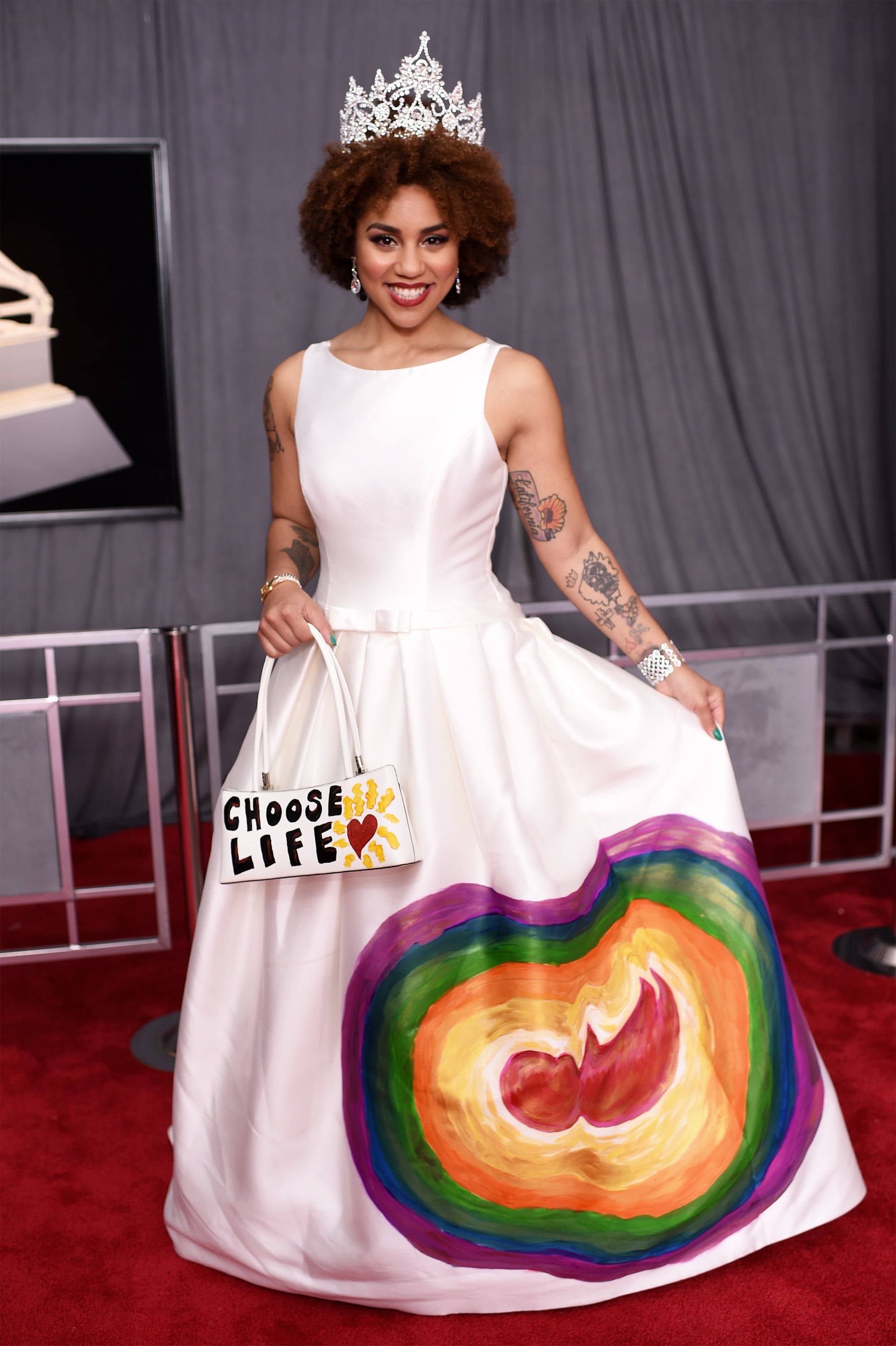 The 2018 Grammys continued the recent wave of Hollywood stars using their designer gowns to show support for the Time's Up initiative against sexual harassment. Singer Joy Villa went in a slightly different direction, wearing a white dress with a fetus painted on the side and carrying a "Choose Life" purse, making a statement about her pro-life political views.
The 31-year-old hails from Orange, California and has been in the headlines for her controversial antics before. Just last year she hit the Grammys red carpet in a "Make America Great Again" dress weeks after President Trump's inauguration. Her 2015 and 2016 Grammy looks were also dubbed "unusual" and "outrageous."
Besides her fashion choices, Joy Villa, who has recorded songs like "Cold Wind" and "Make America Great Again," has raised many eyebrows as a staunch supporter of Trump. In December, she accused Trump's former campaign chairman, Corey Lewandowski, of sexually assaulting her. Earlier that month, she made an appearance on Fox & Friends and spoke about her intentions to run for Congress in Florida. It is yet to be determined how her political career will play out, but stranger things have happened.