Who Is Oz's Real Mum on American Horror Story: Cult?
Oz May Have Just Revealed a Crucial and Heartbreaking Detail on AHS: Cult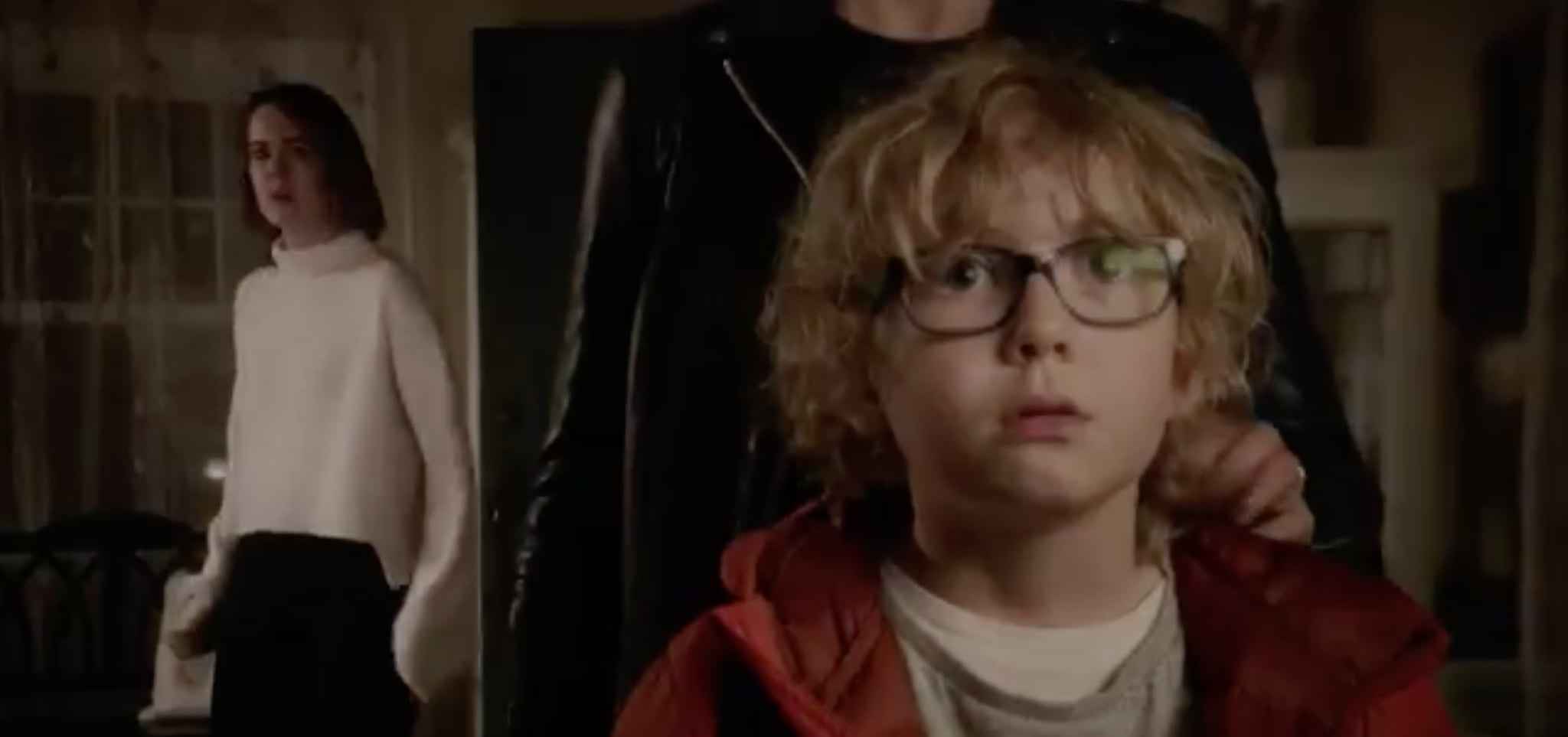 The second episode of American Horror Story: Cult has premiered, and along with the usual nightmares, phobias, and terrifying clown masks, a very crucial and heartbreaking detail was revealed. After Winter Anderson (Billie Lourd) cruelly questions Oz about who his "real" mum is in episode one, he tells her that he's supposed to say, "Every family is special in their own way." In episode two, however, he doesn't do that. Instead, he appears to reveal which mum actually gave birth to him, which is also the one he prefers.
When Oz has night terrors that involve clowns coming into his room and chasing him, he rushes to Ally and Ivy's bedroom to ask if he can sleep in their bed with them. They both try to comfort him, but when Ally (Sarah Paulson) goes to hug him, he pushes her away and says, "No! I want Mum," and goes to Ivy (Alison Pill) instead. Ally then backs away heartbroken as Ivy cradles Oz in her arms. It's also worth noting that Ivy doesn't correct Oz but gives Ally a sympathetic look as if their son has a point.
The moment is quick and can seem insignificant at first, but since Oz's parentage is still unclear, it could mean something very important for the family's future (especially since Ivy's motives are unclear). While we're not sure what that could be, their family dynamic just took a major turn.