Who Will Play Becky in the Roseanne Reboot?
The Roseanne Reboot Has a Very Clever Way to Fix That Second Becky Problem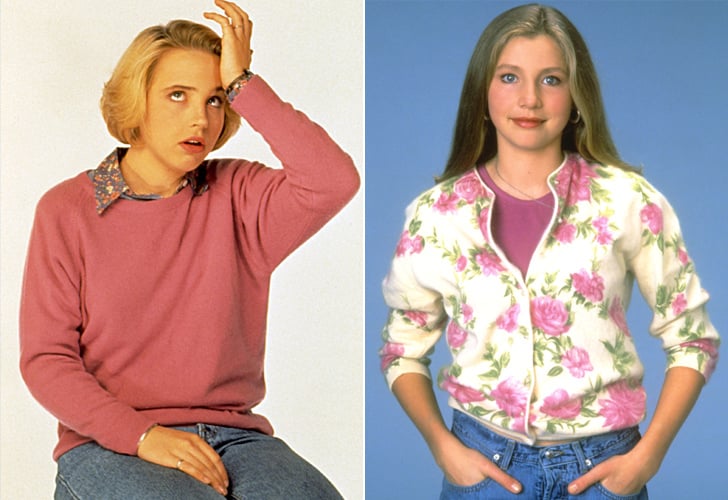 When it came time to round up the original cast for the upcoming Roseanne reboot, the producers realised they had a few tricky problems to deal with. Not only does John Goodman's character, Dan Conner, die in the series finale, but the '90s comedy also had two actresses play the role of Becky Conner during its 1988 to 1997 run: Lecy Goranson (Season 1 — Season 5) and Sarah Chalke (Season 6 — Season 9). It appears the production team is ignoring Dan's death completely, à la the Will & Grace revival, and as for Becky, they have a much more creative idea in store.
According to Entertainment Weekly, the producers are bringing back both actresses who played Becky. Chalke took over the role from Goranson when she left the show to go to college, but in the new season the Scrubs alum will play "a middle-class married woman named Andrea who hires Becky (Goranson) to serve as her surrogate." It's a clever plot twist that allows both the writing team and fans of the longrunning sitcom to acknowledge both of the women who helped bring Becky into living rooms across the country.
Although we haven't caught a glimpse of Chalke's character just yet (Goranson's Becky appears in the most recent trailer), it sounds like she couldn't be more thrilled to be involved.
"I love the part! It's such a fun part to play," Chalke told EW of her new role. "I was so excited to hear that it was coming back. I think the timing is perfect. I think it's exactly what is needed right now. Right now when the country is so divided, I really think it's a show that brings people together. The writing is so unbelievable. It's so funny."
Roseanne returns in the USA this March. We'll hopefully have news of a UK broadcaster soon.