Who Plays Offred in The Handmaid's Tale TV Show?
6 Roles Elisabeth Moss Made Her Own Before Playing Offred in The Handmaid's Tale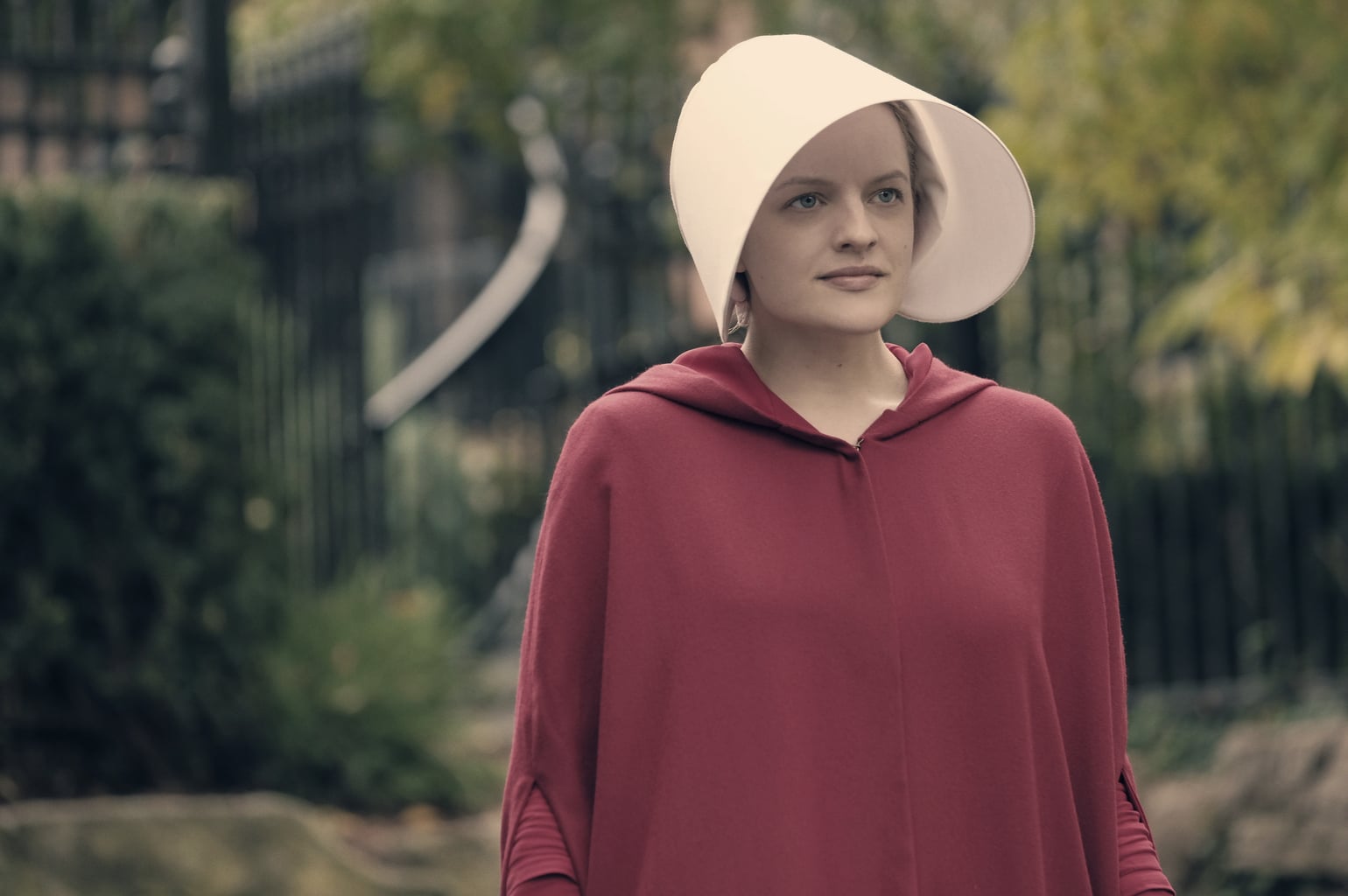 Image Source: Hulu
If you're not already obsessed with The Handmaid's Tale, stop reading this, go park yourself in front of a TV immediately, and binge the entire first season.
Done? OK, back to this.
Part of what makes the horrifyingly realistic drama — which is based on Margaret Atwood's 1985 dystopian feminist novel of the same name — so addicting is Elisabeth Moss's captivating, heartbreaking performance as the main character. Offred is a woman who's been stripped of her identity and forced into sexual slavery by the far-right-wing religious fanatics who overthrew the US government, but she's far from the first complicated, complex female character Moss has taken on.
Moss had women everywhere cheering for years while playing Margaret "Peggy" Olson on Mad Men between 2007 and 2015. Peggy works her way up the ladder in the male-dominated world of advertising, going from Don Draper's mousy secretary at Sterling Cooper to a bold, independent, and adventurous copy chief. Not only did the character provide the world with a feminist icon for the ages but also this truly incredible GIF:
Image Source: AMC

If you missed Moss in Mad Men, you might know her better as Detective Robin Griffin from 2013's Top of the Lake. The first season of the brutal crime drama went deep into the dangerous investigation of the disappearance of a pregnant 12-year-old girl in New Zealand, and Moss will reprise the character when it returns for a second season sometime this year. For fans of The West Wing, it was Moss's role as independent first daughter Zoey Bartlet that first introduced TV audiences to the actress, but she's had plenty of memorable roles off the small screen. Moss has a wide-ranging film résumé, starring in everything from 2014's indie sci-fi flick The One I Love alongside Mark Duplass to Jonah Hill and Russell Brand's raunchy 2010 comedy Get Him to the Greek. And who could forget her amazing turn as disfigured schizophrenic patient Polly in 1999's Girl, Interrupted?
Moss has a few other projects in the works, so even if you don't fall in love with The Handmaid's Tale (which is impossible, honestly), you'll see her on screen in the near future. In the meantime, check out the rest of the show's star-studded cast!