Who Plays Wun Wun on Game of Thrones?
Who Plays the Wun Wun on Game of Thrones? It's a Familiar Face to Fans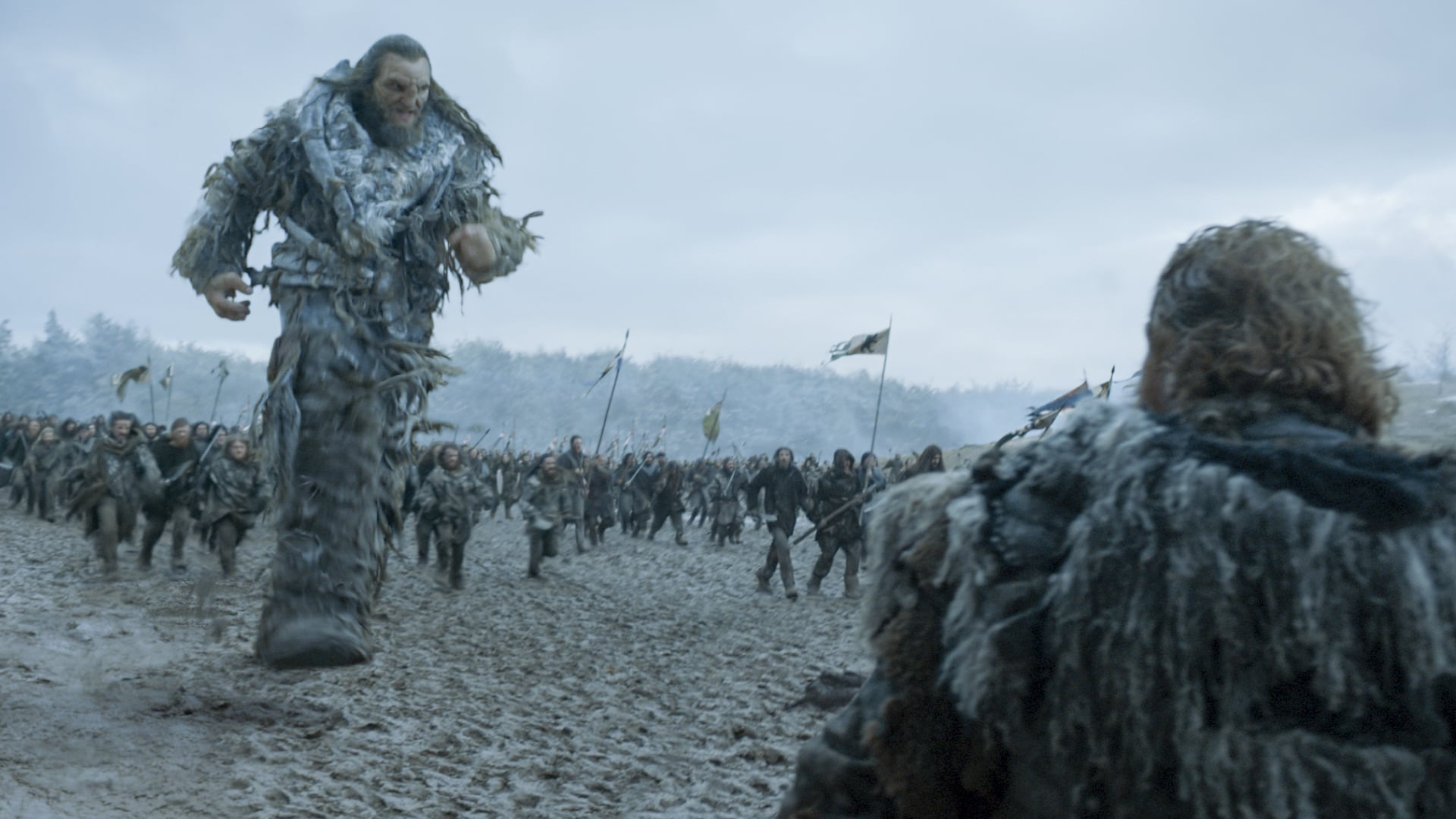 Image Source: HBO
There are many key players who help win the battle in Game of Thrones' "The Battle of the Bastards." Jon Snow leads the group, Sansa helps gather more troops, and Tormund is definitely a scrappy fighter. However, reclaiming Winterfell is what truly puts the nail in the coffin, and it couldn't happen without Wun Wun.
Image Source: HBO
The wildling giant is always a force to be reckoned with in battle; in the most recent fight, he breaks down the door of Winterfell to let Jon Snow and the rest of his army inside. But who plays this character (who sadly won't be returning), and how do they create the illusion of him being so tall?
The answer is Welsh actor Ian Whyte. The actor has actually had multiple roles on the show, including a White Walker, another giant, and Gregor Clegane ("the Mountain"). The actor is perfect for these roles because he's 7 feet and 11 inches tall, and he is a stuntman. Before making it into show business, Whyte used to be a basketball player for the Newcastle Eagles! The actor-stuntman also had roles in Harry Potter and Goblet of Fire, Alien vs. Predator, and more.
Image Source: Getty / Albert L. Ortega
So, how do they get Whyte to look so different on screen? Game of Thrones VFX supervisor Joe Bauer and prosthetic supervisor Barrie Gower told Yahoo that the Wun Wun magic is a mix of costuming and computers.
According to Gower, they "made a huge foam suit which he fits into and then the costume department wrapped him with animal pelts, all kinds of bones and things. He had quite an extensive silicone rubber prosthetic makeup on his head." After that, the crew just needed to put him in front of a green screen — then, voilà!
So, while the sad news is that Wun Wun will have to be laid to rest, chances are that we haven't seen the last of Ian Whyte.