Who Plays Young Lolly on Orange Is the New Black?
Wait, Who Plays Young Lolly on Orange Is the New Black?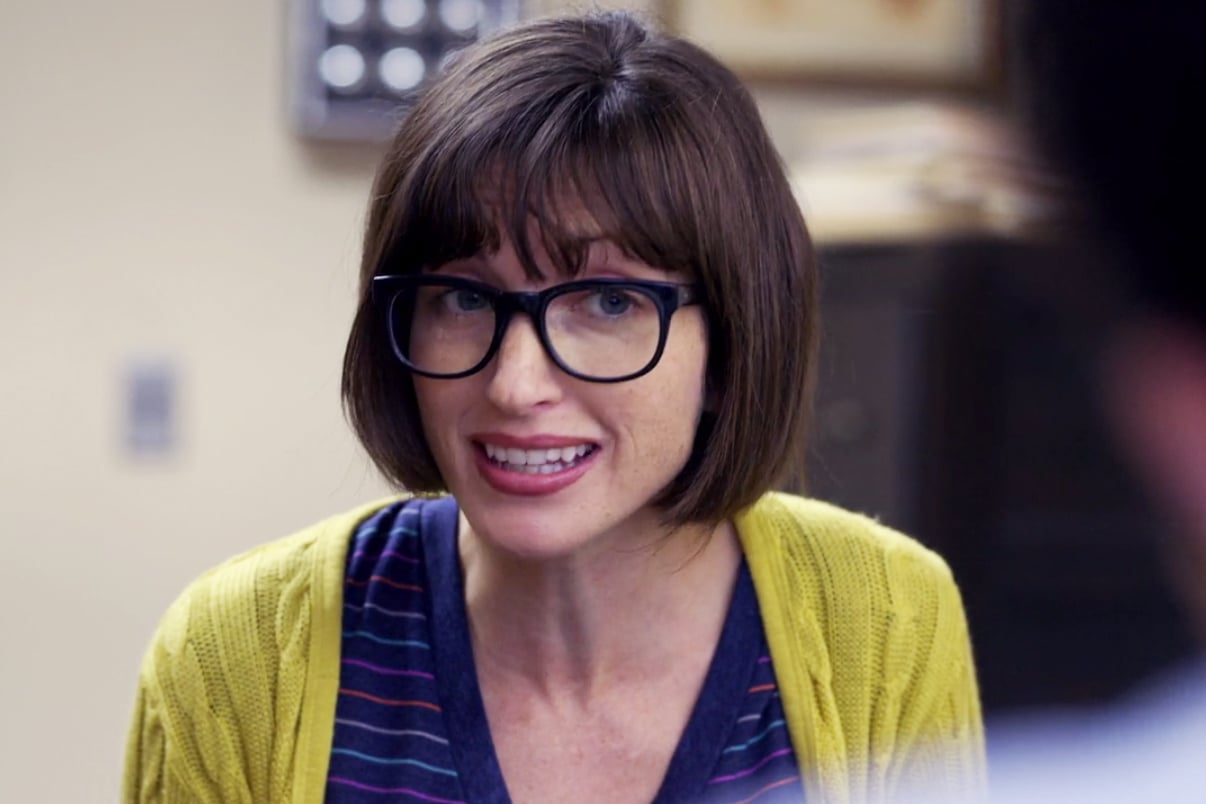 Spoiler warning!
In season four, episode seven, of Orange Is the New Black, we finally delve into Lolly Whitehill's backstory. If you've watched the flashback scene where Lolly is an aspiring journalist, you'd be forgiven for thinking actress Lori Petty simply threw on a brown wig to play young Lolly. But in this scene, young Lolly is actually played by actress Christina Brucato, doing an eerily spot-on impression of Lori Petty's voice and mannerisms. Brucato's first role was as Cookie in 1995's indie cult film Welcome to the Dollhouse. You might also recognise Brucato from her recent role as Kitty Genovese in the film 37, which also starred Orange Is the New Black favourite Samira Wiley, aka Poussey.
If Brucato's turn as Lolly impressed you, keep your eyes peeled for her! She'll be appearing in the upcoming drama Sidney Hall alongside Logan Lerman and Elle Fanning.