Who Are the Whisperers on The Walking Dead?
The Walking Dead: If You Think the Saviors Are Bad, Meet the Whisperers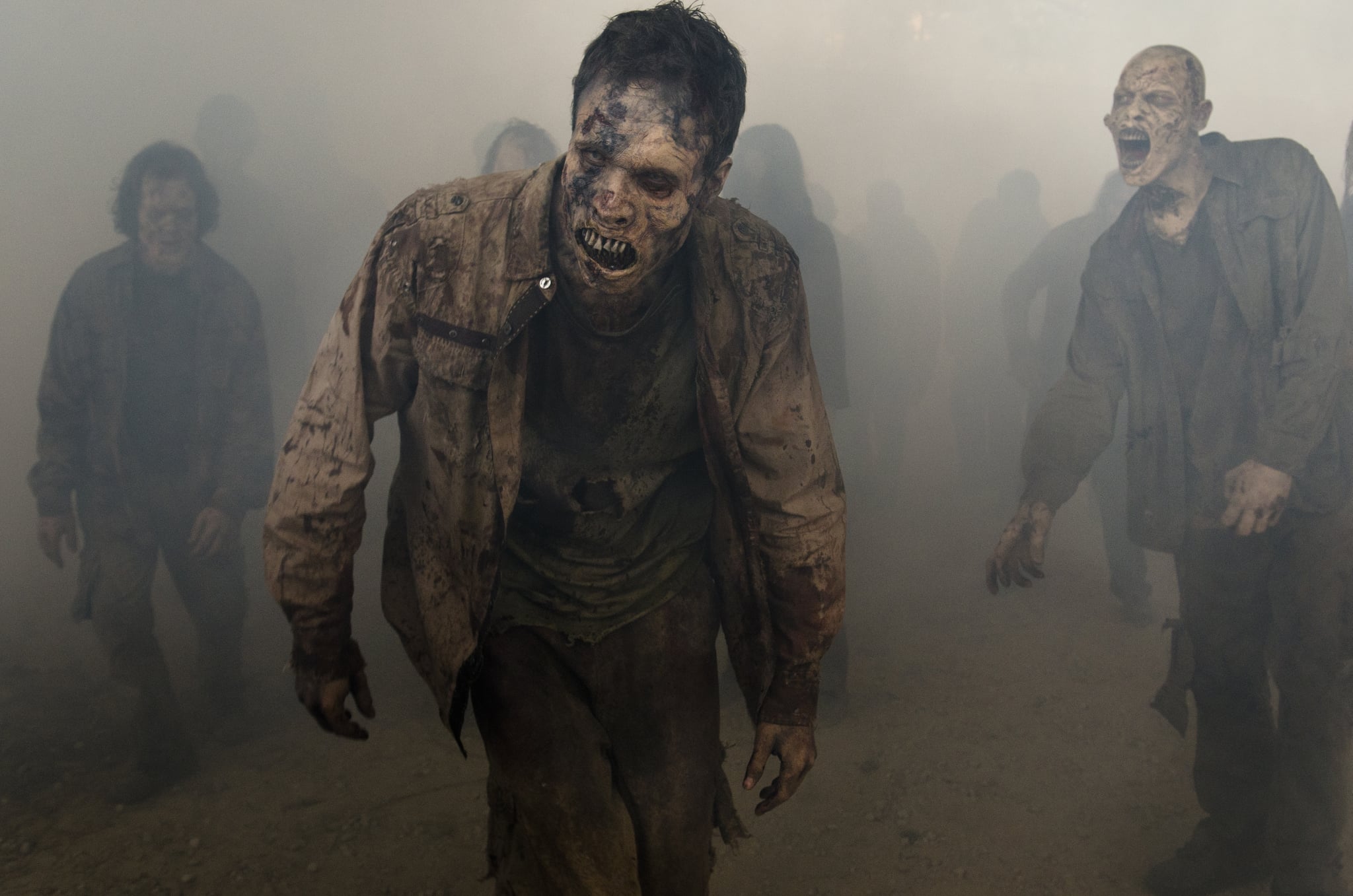 By now, you should be good and prepped for the season seven premiere of The Walking Dead. In these last days before Negan brings the full wrath of Lucille, we've been privy to new pictures from the season, a grisly teaser clip, and best of all, a renewal for an eighth season. Now that we know we've got plenty more episodes ahead, we can't help but wonder where the show will go. Well, thanks to the comic books and a new hint on the show's official Instagram, we may have gotten a very early clue at a sinister villain on the horizon: the Whisperers.
Before we hash out the details, it's worth mentioning that this group is probably a ways away from coming into the picture. This whole crazy war between Rick's group and the Saviors has to pan out, and we still have to get acquainted with Ezekiel, who leads the Kingdom. But, well, the Whisperers will be here eventually, and we'd like to make a preemptive introduction.
In the comic books, the Whisperers are a group of survivors who cover themselves in the skin of walkers. This allows them to roam among the zombies, completely undetected. It also makes them very hard to spot, allowing them to sneak up on other survivors or spy on them without getting noticed. One trademark of their leader, Alpha, is that she impales the heads of her victims on spikes. That's why The Walking Dead's Instagram post raised so many eyebrows.
So, there you have it! The Whisperers — and their leader, Alpha — could already be lurking around. To add a little perspective, Glenn's death at the hands of Negan happens in Issue #100 of the comics, while the Whisperers don't show up until Issue #130. Who knows, though: there are plenty of differences between the show and the comics. These new villains may be closer than we think.