Who Will Win Best Supporting Actor at the Oscars 2014?
Who Do You Think Will Win Best Supporting Actor at the Oscars?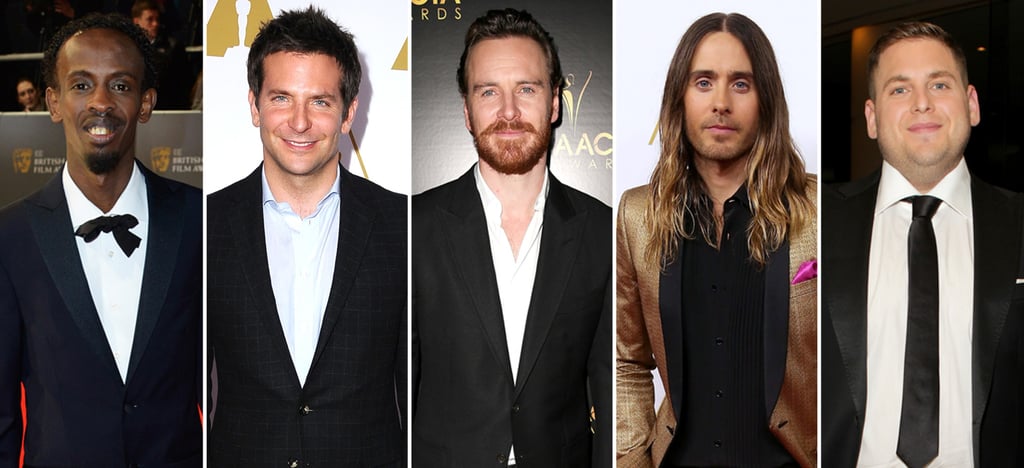 With the Oscars coming up on Sunday, we're taking a look at a few of the tightest races for the big night, including best supporting actor and best actress. While Jared Leto has been racking up awards right and left for his portal of Rayon in Dallas Buyers Club, he faces some serious competition on award night. Newcomer Barkhad Abdi from Captain Philipps took home the BAFTA statue a few weeks ago, and Jonah Hill has been campaigning hard for his role in The Wolf of Wall Street. And don't forget about American Hustle's Bradley Cooper and 12 Years a Slave's Michael Fassbender, both of whom delivered incredibly off-character performances by playing skeezy men. But who will ultimately win on Sunday night? Vote in our poll below, and don't forget to fill out the rest of your predictions in our interactive Oscars ballot. Then on Sunday, be sure to catch our LIVE viewing party right here at 6 p.m. EST/3 p.m. PST!