Who Is Winston Duke?
Get to Know Winston Duke, the Black Panther Hottie You Didn't See Coming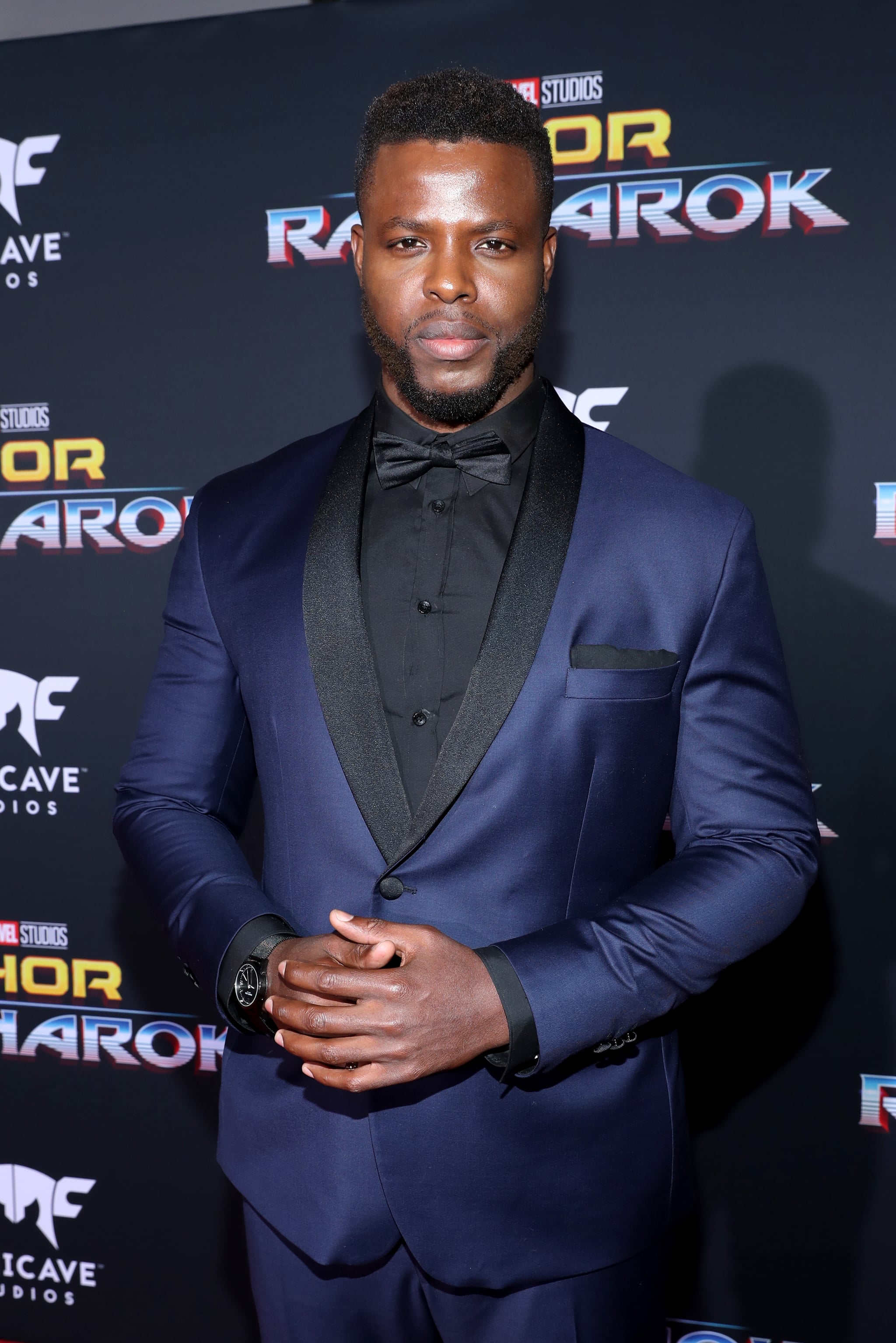 After mentally preparing ourselves for the cast of studs in Black Panther, we did not anticipate that it would be newcomer Winston Duke snagging our attention and leaving us in need of an ice-cold beverage. While you may recognize him from some TV roles in the past, the 31-year-old's breakout film role as M'Baku has viewers across the globe wondering where the hell he's been all our lives. To make up for lost time, get to know the actor with some interesting facts and prepare to see a lot more of him in the future.
He was born in Tobago. Winston was born on Nov. 15, 1986 in Argyle, Tobago. He moved to the United States with his mother and sister at just 9 years old to a studio apartment in Brooklyn. In an interview with Vanity Fair, the actor explained that they relocated so his older sister could follow her dreams to become a doctor, and he spent his younger years falling in love with comic books.
He's a scholar. Winston started acting after his high school Spanish teacher signed him up for drama club. He later went on to study theater at the University at Buffalo, but his education did not stop there. Winston received his Masters degree from the Yale School of Drama.
He's close friends with costar Lupita Nyong'o. The Black Panther costars met while they were both studying at Yale, but never thought they'd be acting alongside each other years later. Making their long-time friendship even sweeter, Winston told People that they actually saw the first Avengers movie together when it was first released. "We saw the first Avengers movie together and had wondered if we'd ever get to a be in a movie like that — such a big budget, crazy vehicle with special effects and tons of funny, cool people that you admire," he said. "And we were just like, 'Yeah, I don't know if that's ever going to happen.' And then for this to be my first movie, her first Marvel film, we were like 'Can you believe that happened? Do you remember Avengers in New Haven, Connecticut?'"
This is his first film role. Although Winston portrays M'Baku, the ruthlessly badass leader of the Jabari tribe, this is actually his first film role. Since his debut recurring role in TV series Person of Interest, he has starred in shows like The Messengers and Modern Family. Winston told the Coveteur that he moved to Los Angeles in 2016 and "after months of auditions and call-backs," he landed a role in what might be the biggest movie of the year, and he's just getting started. We will see him again as M'Baku later this year in Avengers: Infinity War.

He's very athletic. Before Winston transformed into character as the Man-Ape villain from the Black Panther comic books, the 6'5" actor was already in great shape. Not only did he wrestle in high school, but his Instagram feed is filled with more recent gym sessions. He lifts weights, rock climbs, and knows the importance of leg day. Swoon.
He wants the movie to inspire other films. Winston knows his life is changing because of the incredible film, but he also wants the Black Panther narrative to inspire the entire industry. "Even being part of a world like Black Panther that is gonna be something that's deeply commercial, it still is about a narrative of people who are unseen, unheard, and unrepresented, you know?" he told Vanity Fair. "I would love more stories with strong characters of color who don't always fit the mold that Hollywood has created in the past. I want more opportunities for us."