Who Is the Woman in Rihanna and N.E.R.D "Lemon" Music Video?
Who Is the Sexy, Glitter-Covered Dancer in Rihanna and N.E.R.D.'s "Lemon" Video?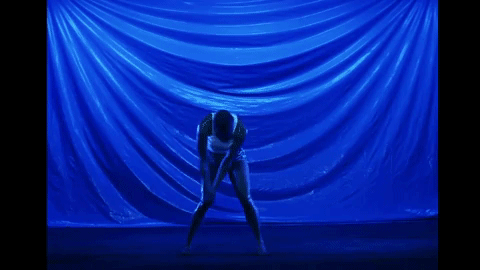 N.E.R.D and Rihanna gifted us with a certified banger called "Lemon" on Wednesday, and the video is equally fire. After letting Rihanna shave her head in a motel room, dancer Mette Towley unleashes her sexiness with a solo routine, twerking, twisting, and popping while covered in glitter and clad in a crop top; it's vaguely reminiscent of Kanye West's "Fade" video, in which Teyana Taylor performs one of the hottest dance routines we've ever seen.
Mette Towley is one of the members of Pharrell Williams's dance squad, The Baes, and has toured with the singer since 2014. She's 26 years old, a Minnesota native, and someone who Pharrell has called "a psychic force" whose "wires are all connected." Check out this video, narrated by Pharrell himself, to learn more about her — then go back and watch the "Lemon" video on repeat.