Why Did Pink and Carey Hart Break Up?
The Grand Gesture That Helped Pink Win Back Carey Hart After Their 2008 Split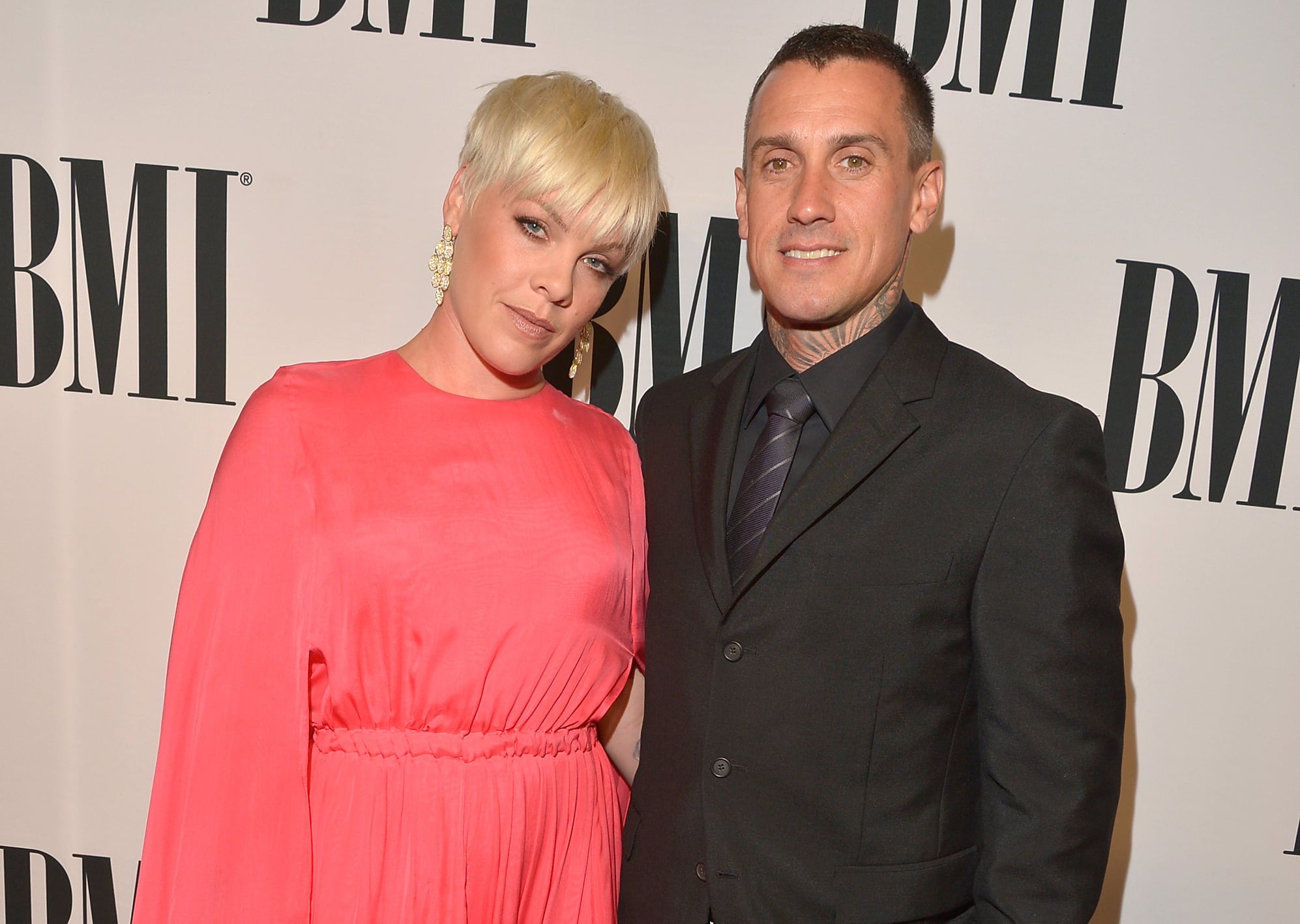 Pink and Carey Hart have been married for 11 years now, but like many marriages, their relationship hasn't been without its fair share of drama. While the couple has managed to work through their issues and welcomed two kids together, they've actually broken up twice during their time together. Pink and Carey first called it quits in 2003 after two years of dating. To this day, it's still unclear why they broke up, but Pink told Ellen DeGeneres back in May 2016 that the split lasted about a year.
The second time they broke up was in February 2008, just two years after they tied the knot. Pink addressed the split on her website, writing, "The most important thing for you all to know is that Carey and I love each other so so much. This breakup is not about cheating, anger, or fighting. I know it sounds like cliché bullsh*t, but we are best friends, and we will continue to be."
Their break only lasted 11 months, and that's because Pink went to great lengths to save their marriage. In an interview with Redbook in February 2013, the singer revealed that she and Carey had split because they were working all the time. "There was so much time between our visits. Carey would see me for five days and be gone for six weeks. We'd try to fix everything in those five days, you just can't do that. And it builds and builds and you don't even know what to say or fight about anymore, and there's no middle ground, and it's like, f*ck it, we're not getting anywhere."
Pink and Carey got back together after he invited her to perform at his club in Las Vegas on New Year's Eve. "I wanted to see him and I looked hot . . . . Anyway, after sound check I told him that he needed to come to my room. I had made him a photo album of all the cards he had ever given me, of all the photos of our entire relationship. I spent months on this album," she told Redbook. "On the last page, I pasted a photo of me from a really bad movie I made years ago with my neck slit and blood everywhere. Next to it I wrote, 'This is me without you.' On the next page, there was a picture of a baby. And I wrote: 'The rest is unwritten.' The divorce papers that we never signed were behind that page. I was like, 'The rest is up to you.' And I did all of this in his favourite bra and panties."
Fast-forward to present day, and the couple has been going strong ever since, though Pink recently joked that they're "due" for another break.